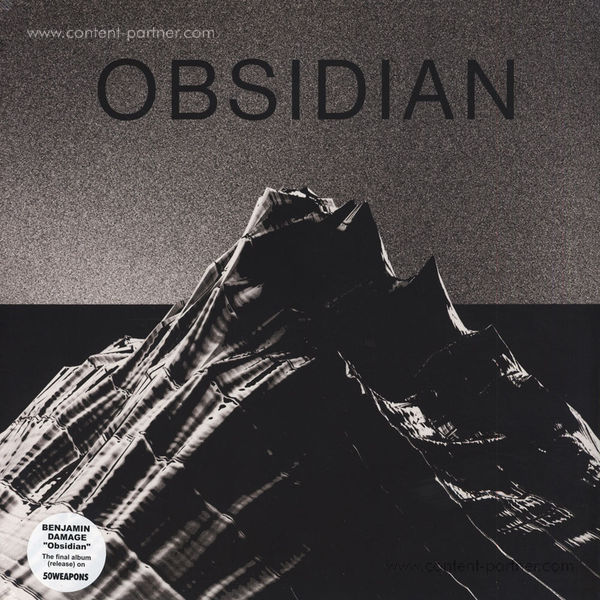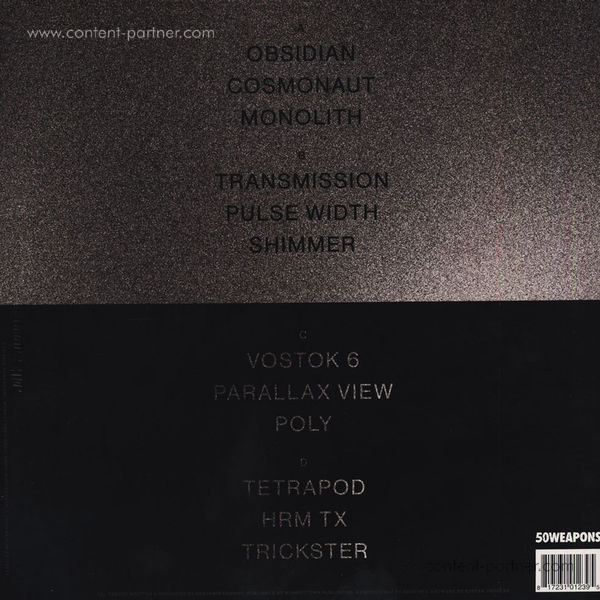 Obsidian (2LP+MP3)
genre:
Electro / Electronic
To order please add to basket and proceed to check out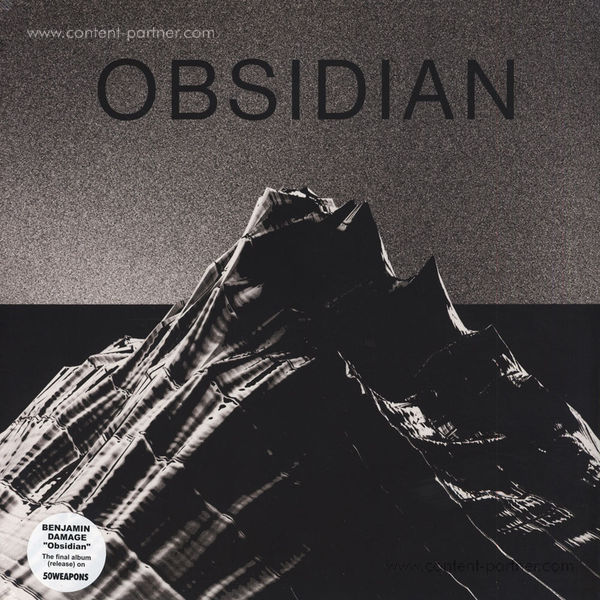 description
"Obsidian" lässt Raum für Melodie zwischen den Kicks und Snares und öffnet sich dem Hörer in einem traumähnlichen Gefilde. Damage verzichtet dabei eher auf rohe Beats, Tracks wie "Cosmonaut", "Parallax View" und "Transmission" liefern aber mit sicherer Schlagkraft einen Adrenalinschub. Es sind jedoch die sphärischen Titel wie "Pulse Width" und "Poly", das acid-angehauchte "Tetrapod" und das großartige "Shimmer", mit denen sich der Künstler tiefer in das Unbekannte wagt. Man fühlt sich an die Genialität von AFX, Skam und Autechre erinnert. "Obsidian" zeichnet sich durch ein Zusammenspiel von Wärme, Herz, Seele und viel viel Schweiß aus und zeichnet somit ein perfektes Bild und ein grandioses Finale für das Label.

Benjamin Damage selbst beschreibt das Album als: "collection of fragmented memories from all the music I've ever liked, distorted and restructured into a full length techno record. A purely personal project and an end of an era with 50WEAPONS." Man vergisst schnell, dass Benjamin Damage erst seit 2010 Platten veröffentlicht. Nur zwei Jahre, nachdem sein erster Track released wurde, erschien sein hochgelobtes Debüt-Album "They!Live" zusammen mit Doc Daneeka. Damages erste Solo-Album folgte im folgenden Jahr und zeigte eine Entwicklung hin zum von Plaid und Jeff Mills geprägten sonic sci-fi. Kritiker lobten die Wärme und Rückkehr des Souls in die von Kälte geprägte Welt des Berlin-Techno.