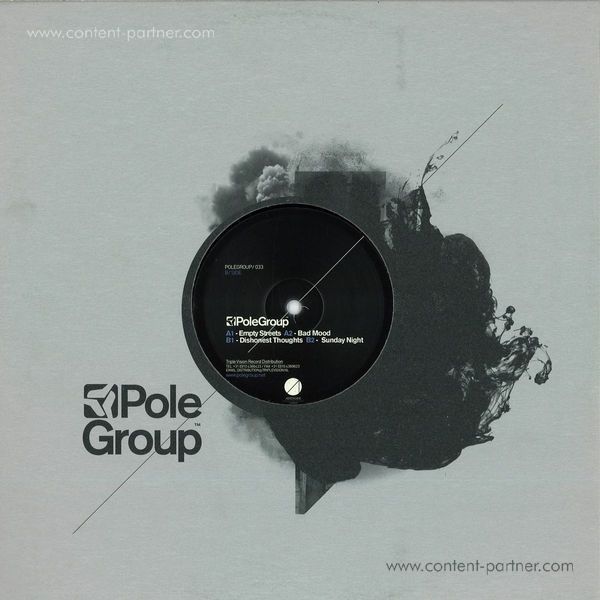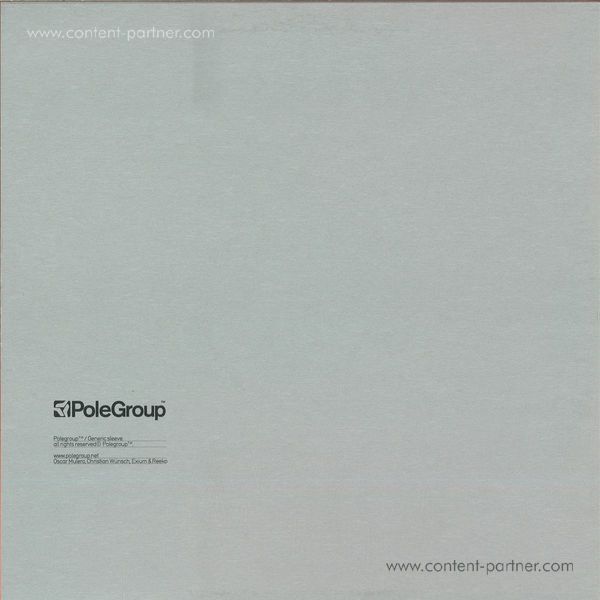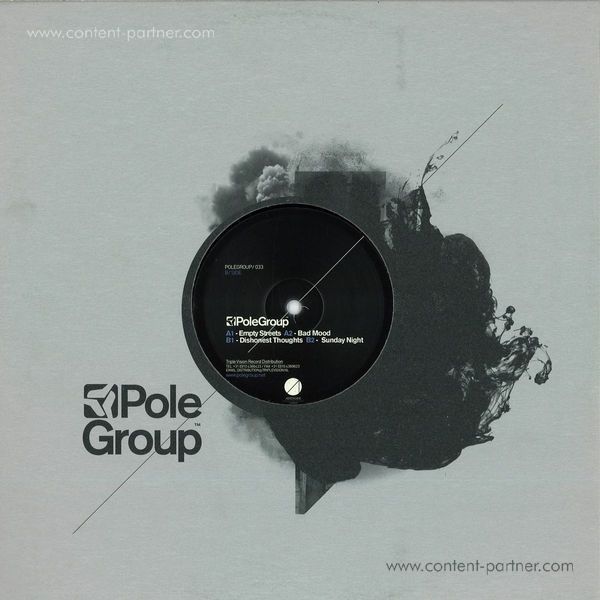 description
PoleGroup number 033 features Reeko. After the successful releases in his own Mental Disorder imprint, he comes back home with this four-tracker.

Reeko's sound has evolved over the years and he has become one of the most original producers in the scene. His special approach to sound and texture, coupled with his very particular view of obscurity and mentalism, shines here in all its splendour.

The first cut, "Empty Streets", is a journey through sound starting with subtle kicks that grow to find their own place in the mix, plus mechanical sequences and a melancholic string break.

"Bad Mood" is an exercise in modern techno: panned alien sequences, high pitched drones and extreme sound processing which result in maximum sonic amplitude.

"Dishonest Thoughts" is the ambient slice of the record: pads, atmospheres, sub-bass frequencies and darkness.

"Sunday Night" goes dubby and liquid by emphasizing the low end and reverberated passages, and adding a massive stereo work.