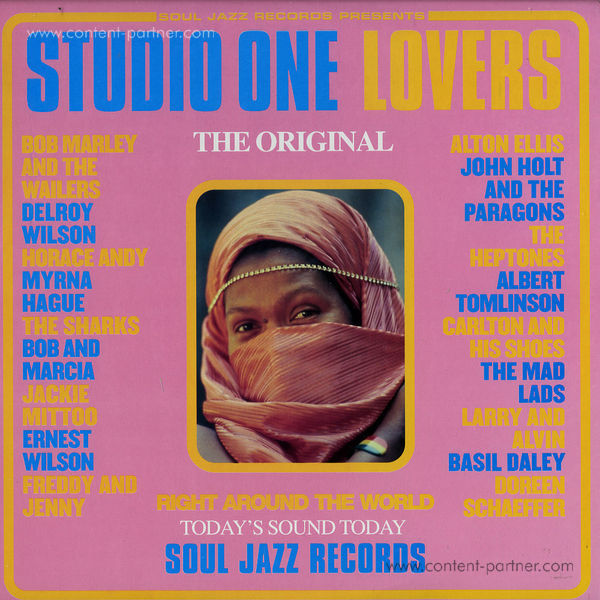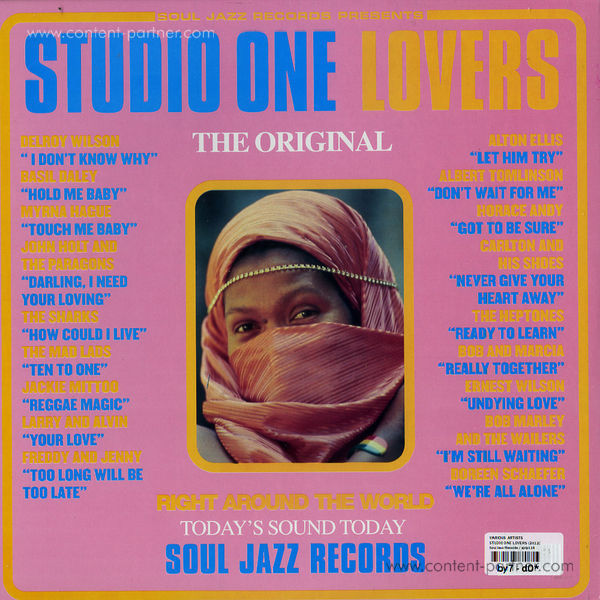 To order please add to basket and proceed to check out
1.
Delroy Wilson - I Don't Know Why
---
2.
Basil Daley - Hold Me Baby
---
3.
Myrna Hague - Touch Me Baby
---
4.
John Holt & The Paragons - Darling, I Need Your Loving
---
5.
The Sharks - How Could I Live
---
6.
The Mad Lads - Ten To One
---
7.
Jackie Mittoo - Reggae Magic
---
8.
Larry & Alvin - Your Love
---
9.
Freddy & Jenny - Too Long Will Be Too Late
---
10.
Alton Ellis - Let HimTry
---
11.
Albert Tomlinson - Don't Wait For Me
---
12.
Horace Andy - Got To Be Sure
---
13.
Carlton & His Shoes - Never Give Your Heart Away
---
14.
The Heptones - Ready To Learn
---
15.
Bob & Marcia - Really Together
---
16.
Ernest Wilson - Undying Love
---
17.
Bob Marley & The Wailers - I'm Still Waiting
---
18.
Doreen Schaefer - We're All Alone
---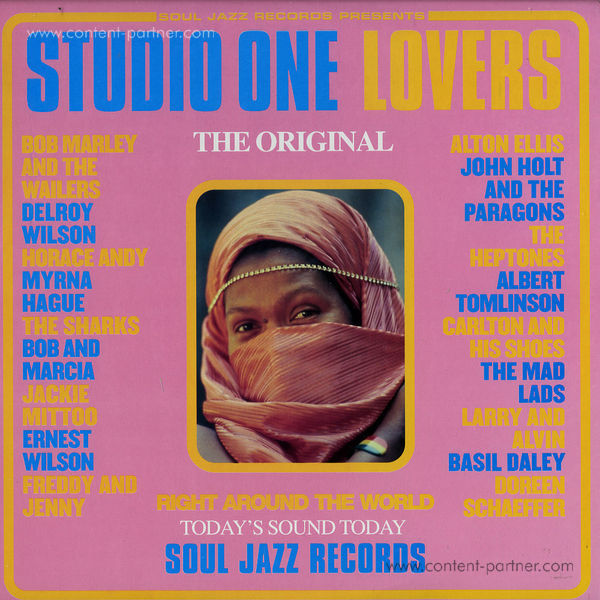 description
Lovingly compiled, this album features only the finest Lovers from Jamaica's finest label. From Blues parties in London, Birmingham, Bristol etc Lovers Rock quickly became one of the UK's finest-ever musical movements.

Sweet harmonies, soulful reggae, love songs - the key ingredients of Lovers Rock - were all based on the revival of many of the classic Rocksteady harmony groups of the late 60s and early 70s, such as The Heptones, Carlton and The Shoes, Larry & Alvin, The Paragons, that Clement Sir Coxsone Dodd's Studio One and rival Duke Reid's Treasure Isle label produced hit after hit with as they fought for dominance in the dancehalls of Kingston.

As well as these classic harmony groups, this album also features fine contributions from many of the reggae greats - Horace Andy, Alton Ellis, Bob Marley and The Wailers, Delroy Wilson - All artists who became stars at the legendary Studio One Records which Chris Blackwell, founder of Island Records, describes as The University of Regga.