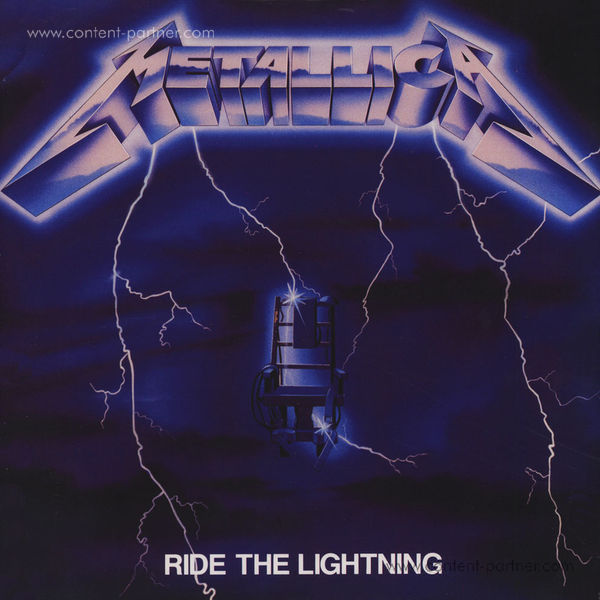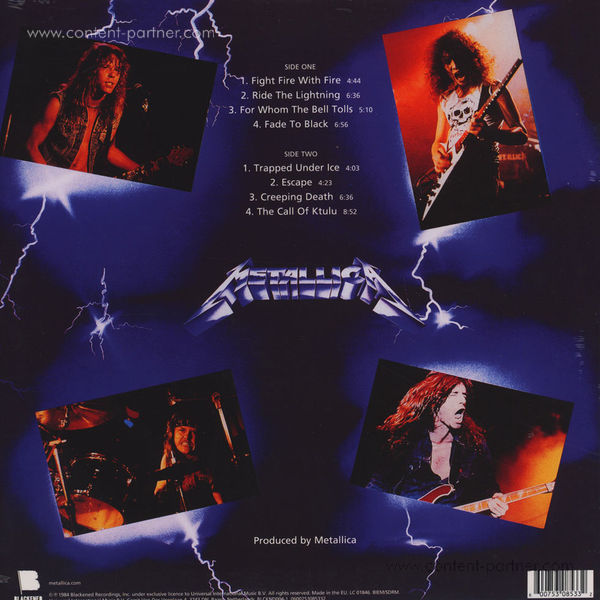 3.
For Whom The Bell Tolls
---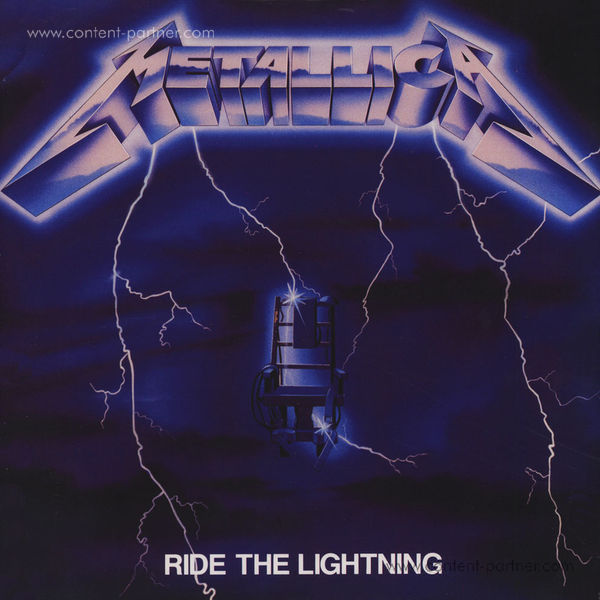 description
Following the breakout success of their 1983 debut Kill 'Em All, Metallica went right back to work with Danish producer Flemming Rassmussen in Copenhagen, Denmark at Sweet Silence Studios in 1984 to record their second game changing behemoth Ride The Lightning.

A wrecking ball of fire and brimstone, the explosive 8-song set proved once and for all that Metallica was not some thrash-in-the-pan one trick pony, the writing and sound illustrating a growth, maturity and intensity, typified by such classic compositions as "Fade To Black" and "For Whom The Bell Tolls" but without sacrificing an iota of energy and aggression, as shown on "Fight Fire With Fire."

Thrash metal at its finest and one of Metallica's masterworks, Ride the Lightning packs one hell of a wallop with its blazing mix of dark themes about death, rapid-fire guitar riffs, rip-roaring solos and singer James Hetfield's trademark growl.