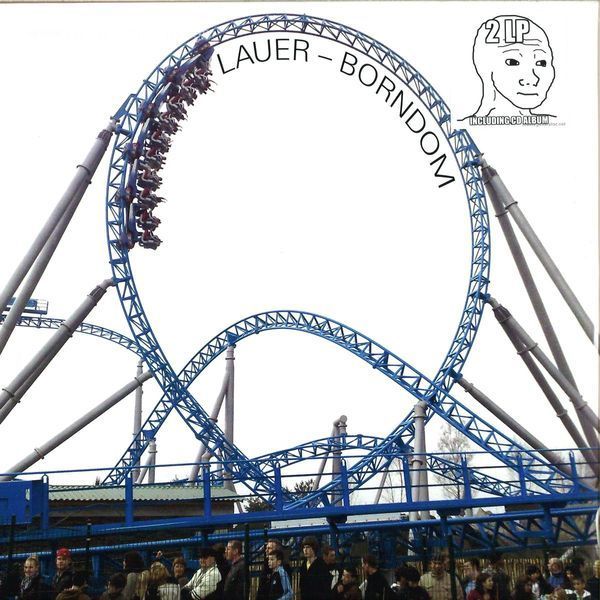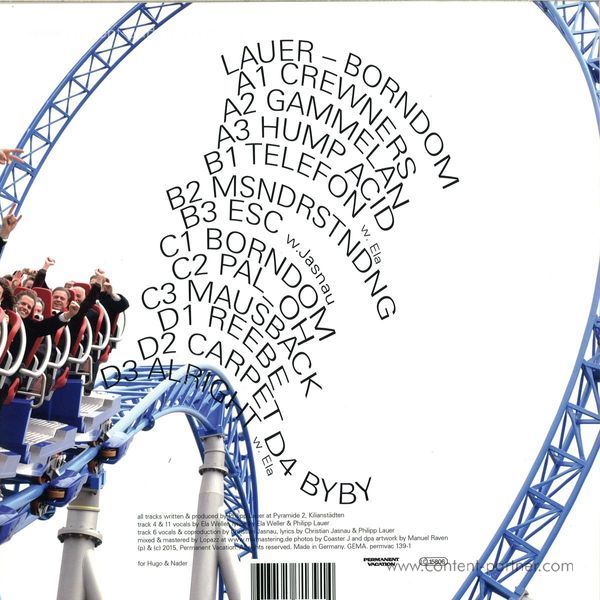 To order please add to basket and proceed to check out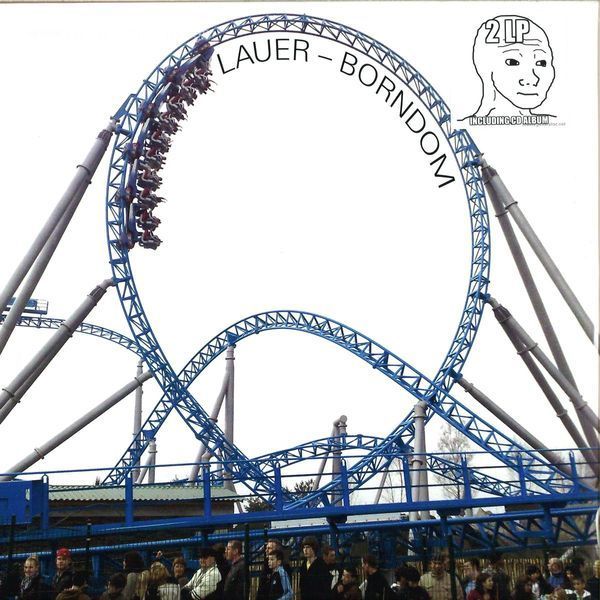 description
The first cut may be the deepest, but the second hurts the most!

It might be commonplace, but it holds some self-evident truth for the return of Lauer - to the album format that is. Three years after his debut 'Phillips' on Running Back, the melody man from the outback of Frankfurt am Main presents Borndom: a thirteen track trip through a universe that is specifically his. Far from being a stranger to Permanent Vacation with singles like Delta NRG or Donnerlake being heralds of the things to come, it provides a home to their spiritual kinship and ethos.

Rooted in pop music and mixed with the reactance and sound aesthetics of punk, while wearing dancing shoes, you'll be hard pressed to find lots of contemporaries that till a similar field. With a sound signature, a melodic repertoire and an emotional quality that is immediately recognizable, often yearns for vocals (a point of criticism that is minimized as you will see in just a second) and is if nothing else highly individualised, Lauer might one of the thoroughly honest indie dancers out there.

Unlike his other adventures in club music (hardly lets a week go by without a release or a remix for the most critically-acclaimed outfits on this planets either on his own, under the Hotel Lauer umbrella or as being part of Tuff City Kids), his second album makes the most use of these moments and that specific stylistic. Of course, you can find typical high flying Lauer moments like 'Mausback' or 'Hump Acid' or the Nu-Groove-esque desire dubbed'Pal Oh', but the image of a singer-songwriter with a midi-kit prevails. There are miniatures like 'Carpet', the blissful melancholia of the opener 'Crewners', the album's title track that sounds like the lost soundtrack to an eighties sitcom about college nerds and maybe most startling, Borndom's vocal features. 'ESC' (feat. Jasnau) being the proverbial cold wave mating dance in the neon light, while the two songs with Ela take care of romantic highs and lows.