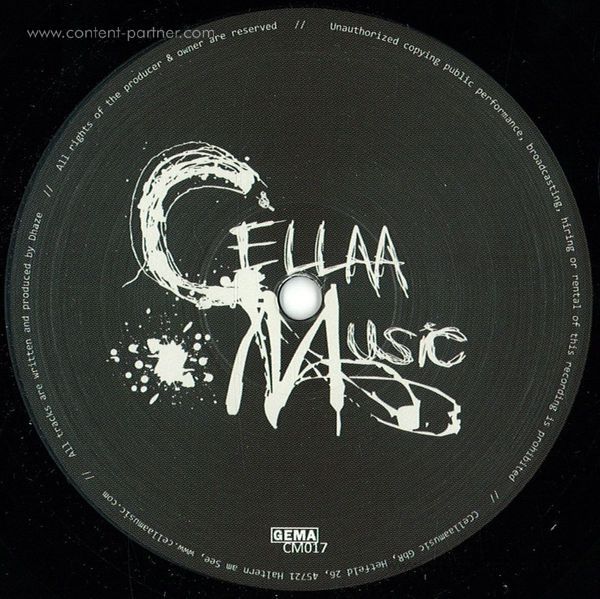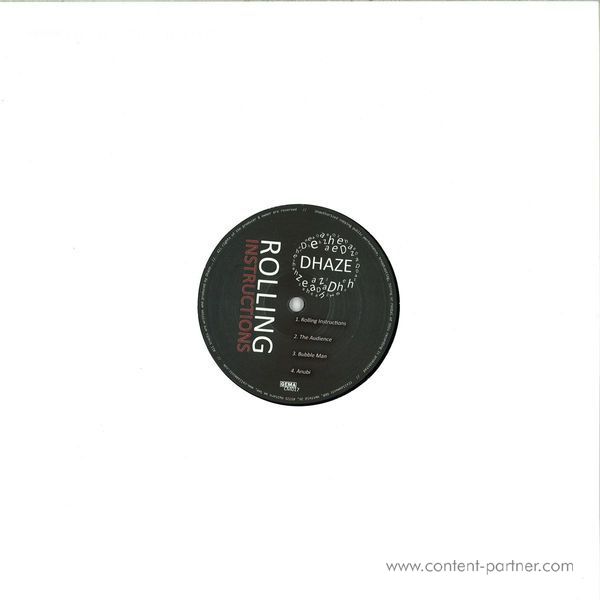 To order please add to basket and proceed to check out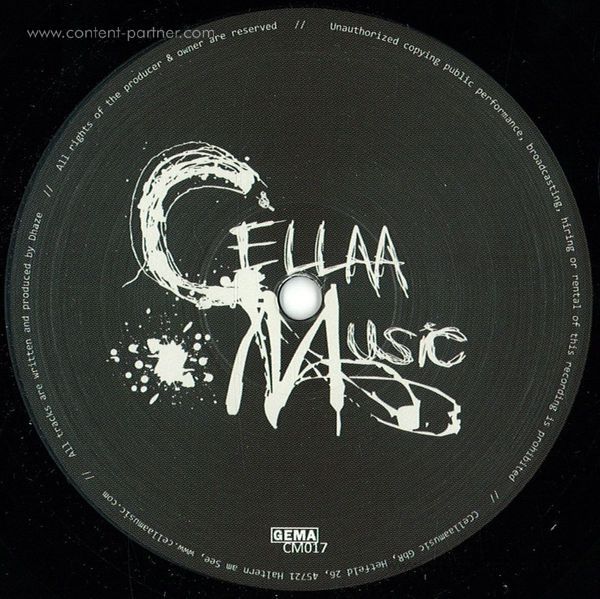 description
Here comes the next EP on Cellaa Music, this time from fast-rising Italien producer Dhaze whose previous outings have ben on labels like Moan, Innocent, Yoruba Grooves and Draft.

Dhaze is a producer obsessed with nature and organic sounds. Young, skilled and supremely talented, Dhaze, is an artist set for great things on the international scene.

- Rolling Instructions is a track that immediately commands attention with it's rolling, rich bassline surrounded by punchy, organic drums. The effective vocal moves with the track as more drums are added to the mix through intelligent programming and it's druggy groove is set to draw in the unsuspecting. This is the peaktime Cellaa sound at its finest.

- Anubi is a typically deep and sinister affair from the pair. Featuring solid drums and pulsating basslines work together perfectly to create a dancefloor smash that makes the ambience of this track particular and personal!

- Bubble Man builds slowly with rattling percussions and subtle chord, until, it suddenly drops, rocking the dancefloor with its massive bassline. A rolling vocal loop and a jumpy haunting topline combine effortlessly to create a track that is sure to cause mass devastation on dance-floors.

The Audience is built around solid, straight up percussion, strong bassline with swelling and rushing aquatics, punchy house chords, exquisitely programmed drums and a stompy groove coalite into a rhythm that gets stuck in your veins and sizzles through your body and brain - u can dance!

The digital bonus - Noise Black is a mind-catcher that drives forwards on a prominent kick and powerful bassline and Dhaze keeping things simple and direct. Deep tech house with a funk twist welcomed at any hour on the dance floor.

Enjoy!