El Jalabolismo / Aprietalo
To order please add to basket and proceed to check out
description
Conjunto Papa Upa made it clear with their 2013 debut single on Music With Soul - they would be the torchbearers of the modern day musical explorations of Venezuelan polyrhythmic grooves.

Alex Figueira, no stranger to the cavernous depths of 1970's tropical music on wax - and known from his other project, Fumaça Preta - has continued in the buried traditions of his native Venezuela with Conjunto Papa Upa.

Their newest single, in true Music With Soul tradition, is another double sider; may you chose which song you want to make your A side. El Jalabolismo opens with a direct dose of 60's Sudamérica style surf-garage. An electrified combination of rock and roll, Guaguancó, Samba and Parranda through the looking glass of the scorching hot Caribbean coast.

Apriétalo, begins with the subtlest touch of an electrified guitar lick before the rhythm section begins chugging along effortlessly behind the mysterious, echo-drenched vocals of Figueira, this time possessed by the spirit of 'Chamo Ismael', one of the 'Holly Thoughs' of Venezuela (Google that up), warning all decent people of Caracas not to walk the streets at night, for all sorts of horrible things could happen.

Once again with this new single, Conjunto Papa Upa continues to blaze their own trail within the massive tropical community that permeates the worldwide underground scene, making it hard for most to believe that these songs have been recorded in Amsterdam, in 2015.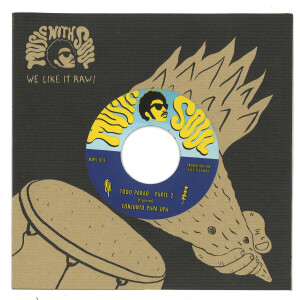 Latin
CONJUNTO PAPA UPA
music with soul
€9.79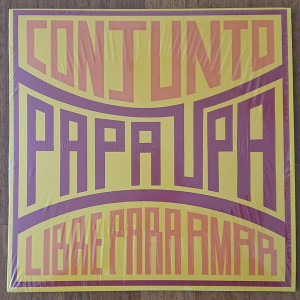 Latin
Conjunto Papa Upa
Names You Can Trust
€21.99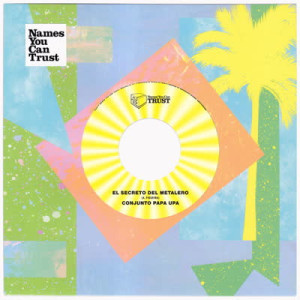 Latin
Conjunto Papa Upa
Names You Can Trust
€12.49