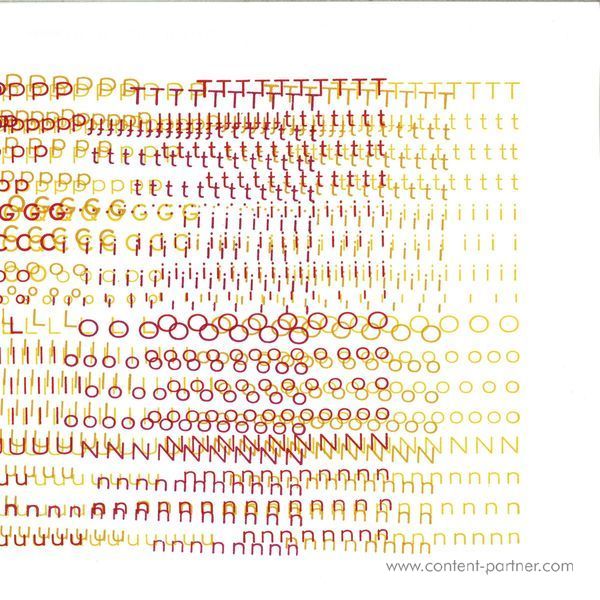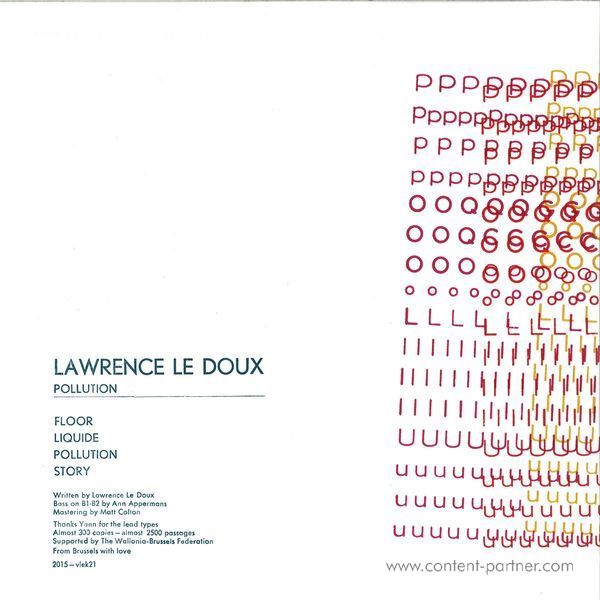 Pollution
genre:
Electro / Electronic
To order please add to basket and proceed to check out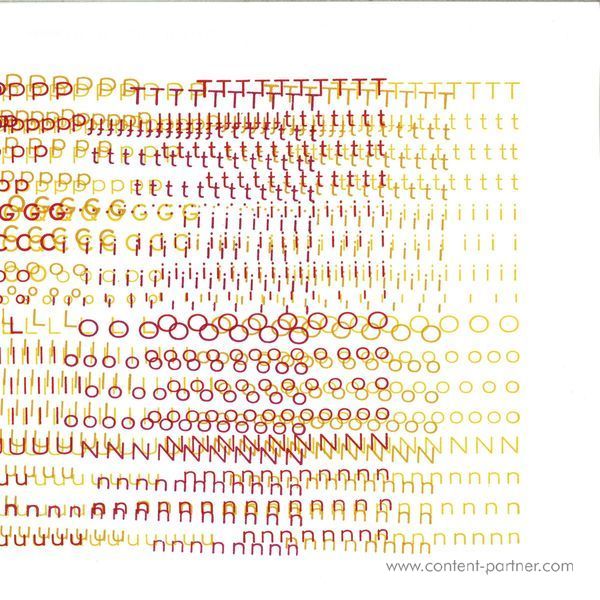 description
Following on from 2014's Terrestre' 12', Lawrence Le Doux returns to Belgium's Vlek label with the 'Pollution' EP, 4 tracks of playful, hauntologically minded Electronica and Techno.

Kicking off with the mesmerising loops of 'Floor', Le Doux works his machines to create an analogue gyre that ensnares the unguarded listener and neatly segues into 'Liquide' where a sublime mist of gentle hiss settles over his unworldly, almost naive, sounding synths and metronomic beat.

On the B-side the EP's title track deploys a meandering melody to simple yet devastating effect before the synths give way to scattergun metallic percussion, finally the EP closes with the organic bass-led 'Story', a beatless coda that exemplifies the EP's sense of nostalgia for the future.