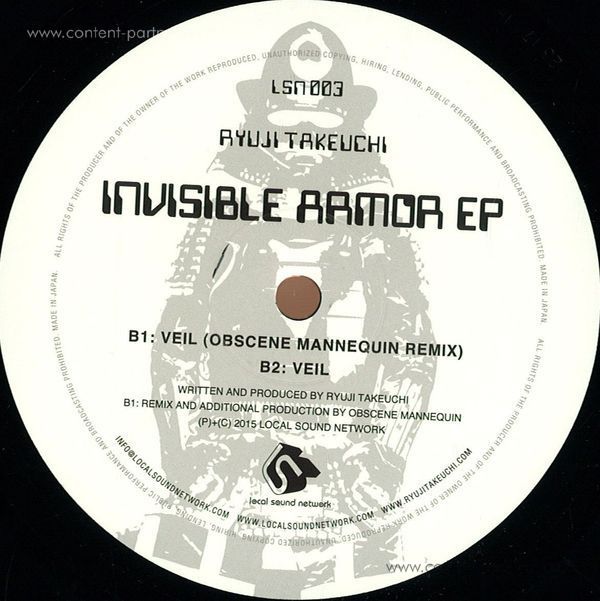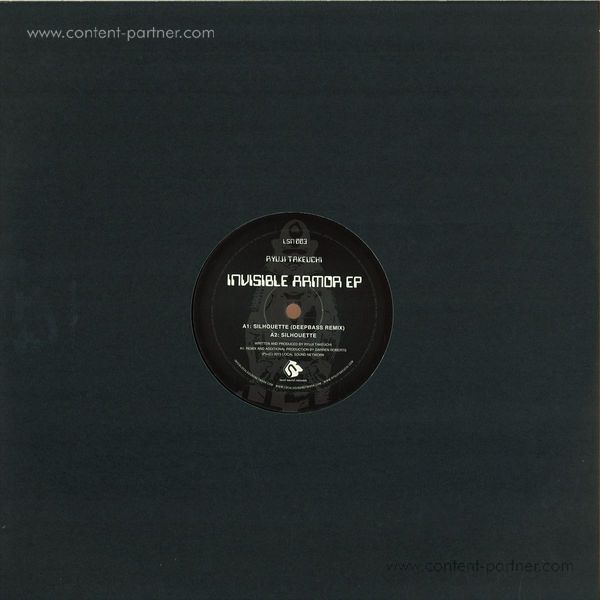 To order please add to basket and proceed to check out
1.
Silhouette (Deepbass remix)
---
3.
Veil (Obscene Mannequin remix)
---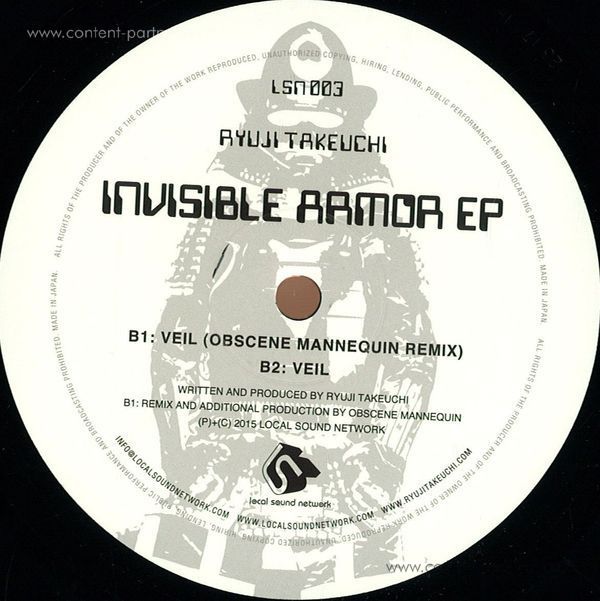 description
Welcome to the 3rd vinyl release of Local Sound Network. Label owner, Ryuji Takeuchi, is on duty to drop this superb EP. Ryuji represents 2 off beat techno tracks with spectacular atmosphere, whereas, 2 remixes emphasize straight 4/4 rhythm patterns with even wider feeling. 'Veil' emphasizes strength and funk, on the other hand, Obscene Mannequin adds deepness and darkness to already-existing funky aspects in order to make it real brutal. 'Silhouette' comes with Asian alike horn sound with powerful offbeat rhythm sequence, whilst, Deepbass reconstructs it in his deep-bass manner, which makes the original sound even deeper, as if you're swimming in far deep somewhere. This is a well-balanced EP with 2 offbeat original tracks and 2 4/4 techno remixes, with deepness, darkness and funk inside throughout the whole EP. Make sure to keep your mind open for the upcoming releases on this Local Sound Network imprint.