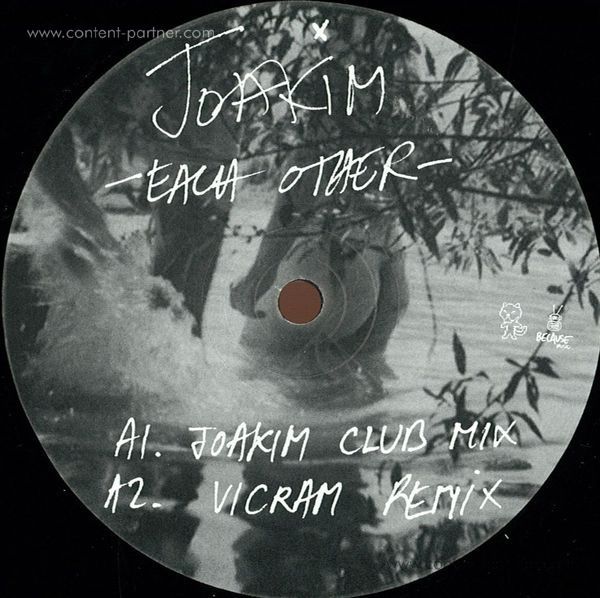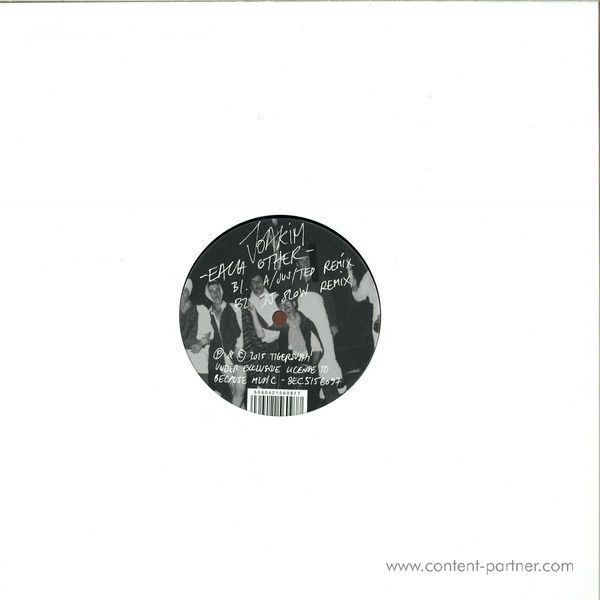 Each Other Joakim, A/Jus/Ted, Vicram
genre:
Electro / Electronic
To order please add to basket and proceed to check out
1.
Each Other (Joakim remix)
---
2.
Each Other (Vicram remix)
---
3.
Each Other (A/Jus/Tep remix)
---
4.
Each Other (DJ Slow remix)
---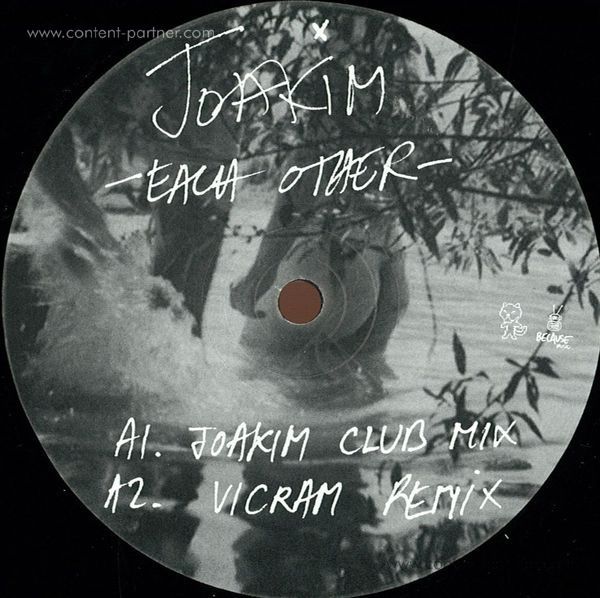 description
Joakim wishes to say few words about his new new ep: " 'Each Other' is one of my favourite tracks on Tropics of Love and the most emblematic of a direction I'd like to explore - slower, more soulful, more sensual.

This song wouldn't have existed without the collaboration of Akwetey Orraca-Tetteh. I worked with Akwetey about two years ago on the soundtrack of the artist film Grosse Fatigue by Camille Henrot (who then went on to win a Silver Lion at the Venice Biennale). We met through a common friend, and I didn't know that Akwetey was one of the founding members of Dragons of Zynth, a New York band I'm a big fan of.

I asked him to come by my place to rehearse some pieces of the soundtrack he speaks/raps/sings on. When we took a break, I played him the demo of a song I didn't really know what to do with. A great idea: half an hour later, we had the lyrics; an hour later, Akwetey's vocals were recorded, in two takes; the track was there, it had become 'Each Other'. Then came the remixes. DJ Slow spontaneously submitted a remix to me, although we'd never met. But I knew his work with Pelican Fly and as a DJ, so I was very flattered, and he managed to capture the essence of the track and get it to softly transform. A/JUS/TED is a duo from New York composed of Teddy Stuart and Justin Strauss, a legend of the Big Apple: he knew the Paradise Garage, deejayed at the Mudd Club for years, was a member of the band Milk & Cookies - he's a real figure of the Golden Age of New York underground. They also spontaneously asked me to remix the track, and having heard their versions for Holy Ghost or Blood Orange, I was totally sold. Finally, Vicram is a new French artist that I approached, he's quite mysterious and the few tracks and demos I have heard from him tell me he has great potential.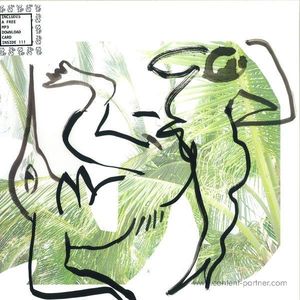 Electro / Electronic
Joakim (Feat. Luke Jenner)
Tigersushi/Because
€8.59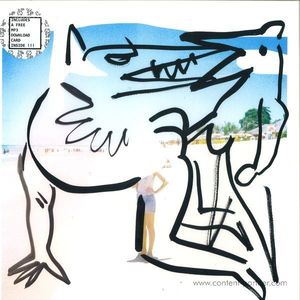 Electro / Electronic
Joakim
Tigersushi/Because
€8.29