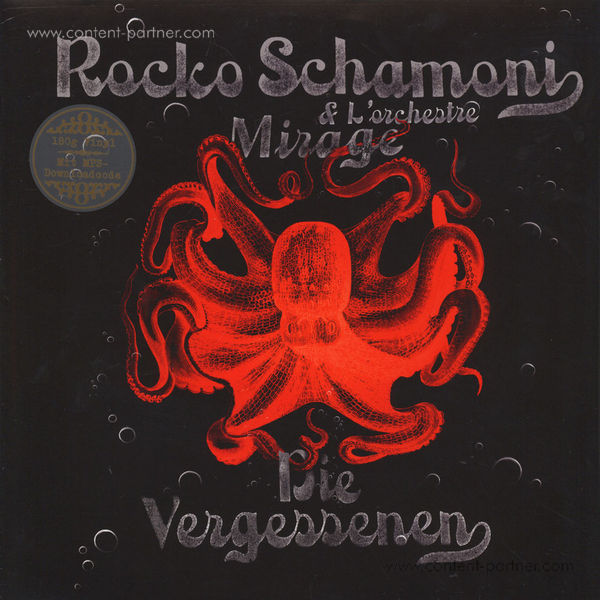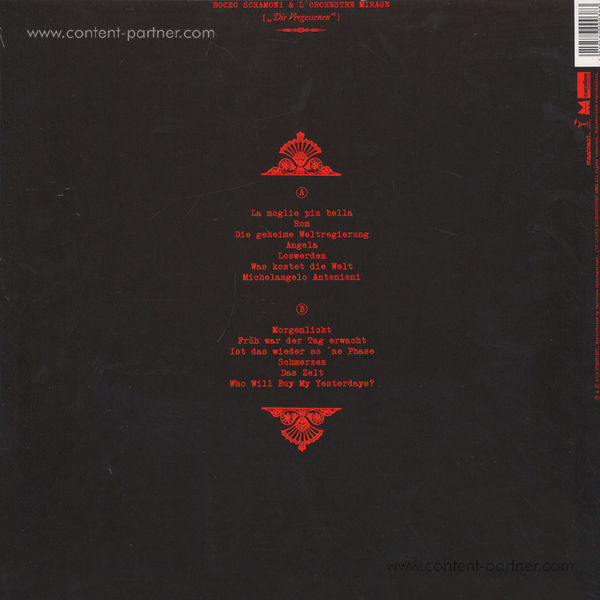 To order please add to basket and proceed to check out
3.
Die Geheime Weltregierung
---
7.
Michelangelo Antonioni
---
9.
Früh War Der Tag Erwacht
---
10.
Ist Das Wieder So Ne Phase?
---
13.
Who Will Buy My Yesterdays?
---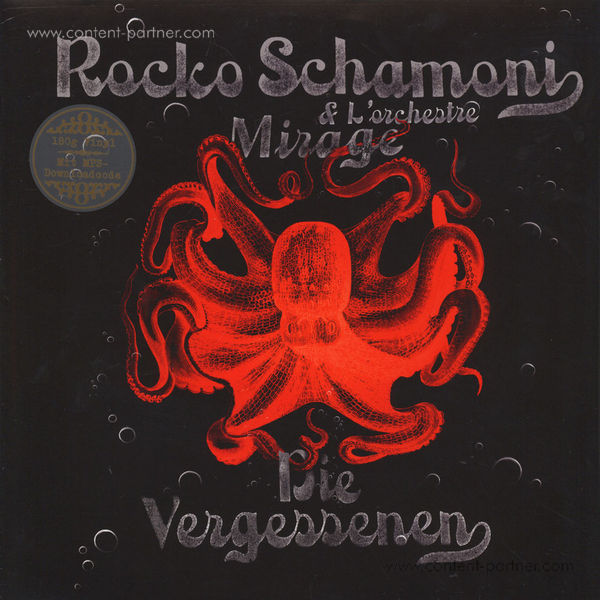 description
Nachdem er mit Fraktus klarstellte, wer Techno wirklich erfunden hat, kehrt Multilatent Rocko Schamoni gemeinsam mit dem neugegründeten Orchester Mirage am 22. Mai mit einem fulminanten Musikalbum zurück: Die Vergessenen. Darauf: Nicht weniger als 13 zu Unrecht vergessene Perlen
deutscher Popgeschichte, orchestriert von seinem Bandleader Sebastian Hoffmann, denen Schamoni hier den roten Teppich ausrollt.
Auf diesem Album bekommen alte Zick-Zack-Perlen eine gehörige Portion Swing verpasst. Selbst abseitige Songs wie etwa von Freiwillige Selbstkontrolle oder Saal 2 kommen plötzlich unfassbar groß daher und die Lassie Singers klingen plötzlich so, als seien sie 1974 mit Shuggie Otis im Studio gewesen.
Dass alles haben wir Rocko Schamonis Gespür für tolle, vergessene Musik zu verdanken. Natürlich spricht das vor allem für die Qualität dieser Lieder, sicher aber auch für die tollen Arrangements, das herausragend besetzte Orchester, die formidable Produktion in den Clouds Hill Studios in Hamburg und schließlich den feinstofflichem Mix von Heavy Listening in Berlin, die den Vergessenen die nötige
Portion Psychedelik verpasst haben.
Auch zwei eigene, zuvor unveröffentlichte Lieder hat Rocko Schamoni in das Repertoire gemogelt.