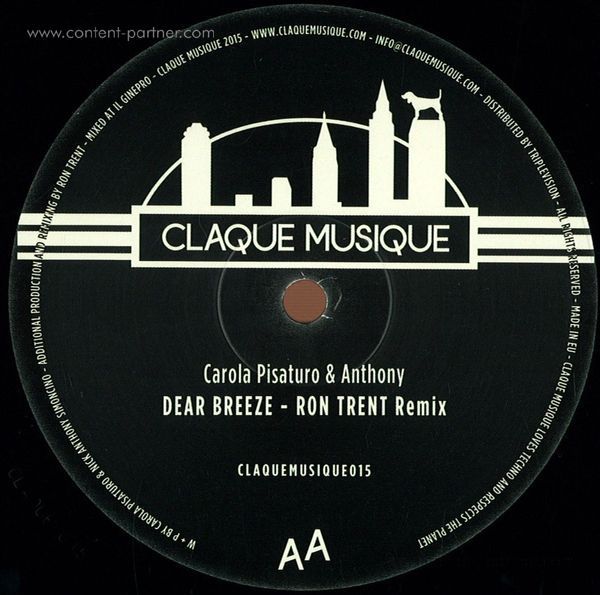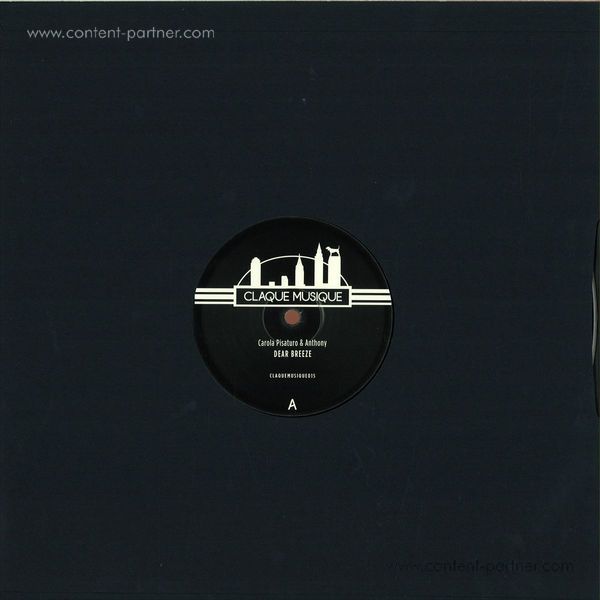 To order please add to basket and proceed to check out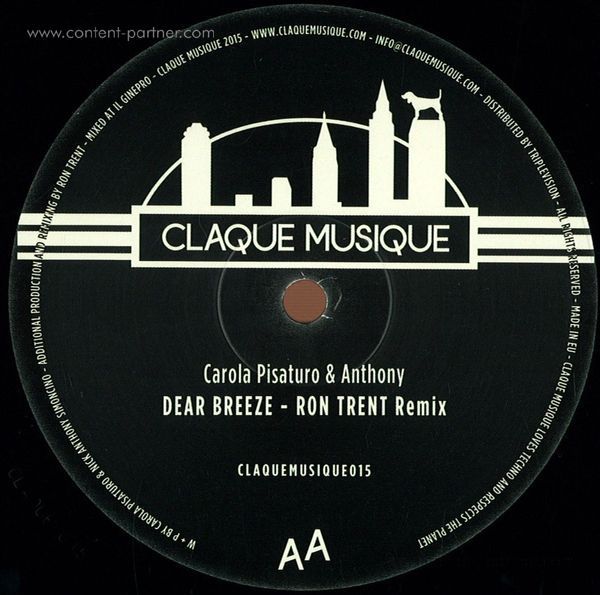 description
The perfectly formed Italian label Claque is kick starting 2015 with a tidy new two track EP that features label boss Carola Pisaturo and Nick Anthony Simoncino in collaboration, and deep house pioneer Ron Trent on remix duties.

The label has been doing its do since 2006 and always offered cultured releases, and this one is no different. Italian Simoncino has released lots of great 12inches and Eps on labels like Mathematics, Skylax and Creme Organisation, whilst label boss Carola Pisaturo also releases on a range of other labels, if not rather infrequently.

The one original is Breeze, a deep, smoky house cut with kicks way below the surface, humid pads and spoken word vocal snippets all making for a spiritual and seductive atmosphere. Full of genuinely emotive soul and conjuring up a cuddly atmosphere that is insular and cerebral, meaningful and wholly complete, it is an archetypal deep house track that puts all modern imitators to shame.

Remixing is Ron Trent, founder of Prescription records and alongside Chez Damier someone who very much laid out the blueprint for deep house in the mid 1990s. His remix allows a little more colour into the mix. Strings, melodies, jazzy lines and more expressive percussive hits all make for a more uplifting listening, but the track is still resolutely deep and spiritual.

These two cuts are essential for any true fan of the deep.