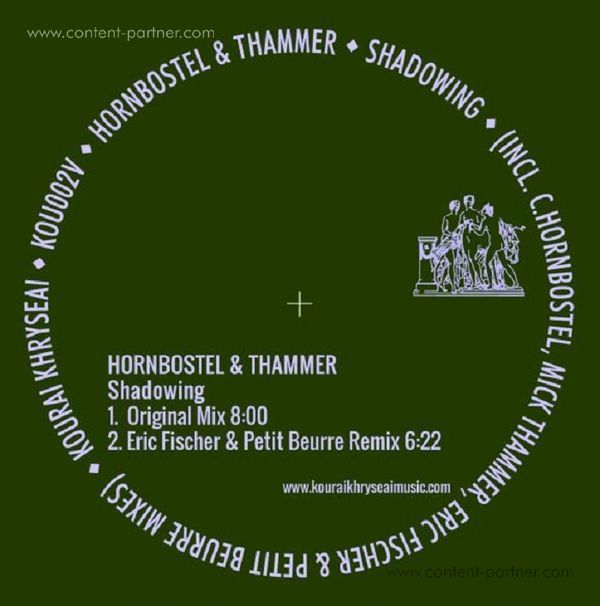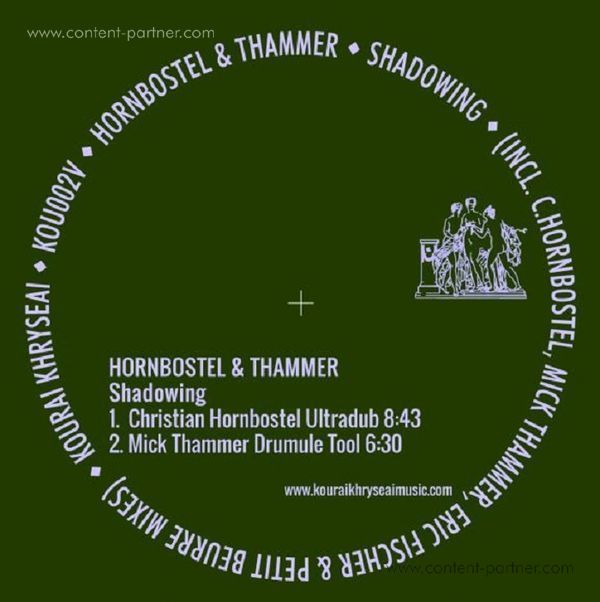 Shadowing (Eric Fischer & M.Thammer Rmx)
1.
Shadowing (Original Mix)
---
2.
Shadowing (Eric Fisher & Petit Beurre Remix)
---
3.
Shadowing (Christian Hornbostel Ultradub)
---
4.
Shadowing (Mich Thammer Drumule Tool)
---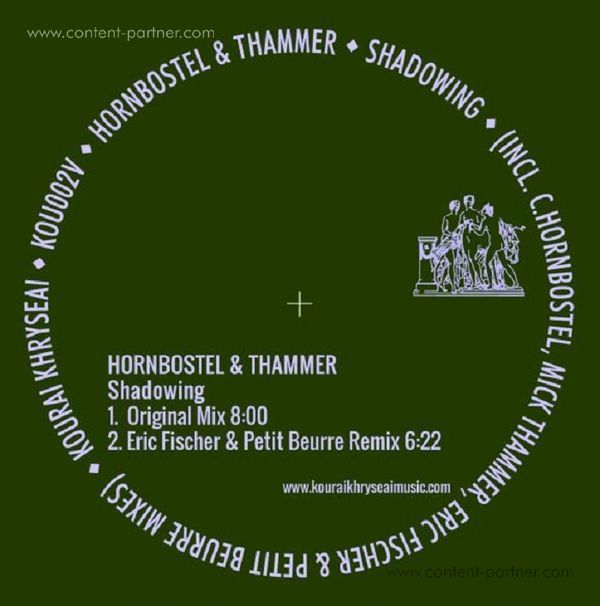 description
Manchmal ist ein Track doch wie Wein. Man muss man ihn einfach mal stehen lassen, um dann nach einiger Zeit erst zu merken, wie gut erschmeckt…
(Rusty / Fazemag.de)

According to German Fazemag.de, the last Kourai Khryseai release (Mick Thammer - First, (https://pro.beatport.com/release/first/1303737) is like a wine, that should be decanted before drinking.
The release got heavy Support & Feedbacks by DJ Hell, Martin Eyerer, Pablo Bolivar, Daniel Bortz, Dirty Döring, Bunte Bummler, Pedestrian, Alle Farben as well as top chartings by Steve Bug or Dan Drastic.
We hope that you will find the same meticulous attention to detail and quality in the forthcoming 'Shadowing', which marks the reunion between Christian Hornbostel & Mick Thammer.
For this release the Duo invited Austrian well-known veteran producer Eric Fischer, who delivered - together with his studio partner Petit Beurre - an amazing electronic mix and completed the package.
so heavy dj-support, of course by Brothers Vibe, Agoria, Pablo Bolivar, Pele, DJ Hell, Miguel Puente, Paco Osuna, Mollono.Bass, Daniel Mehlhart amn.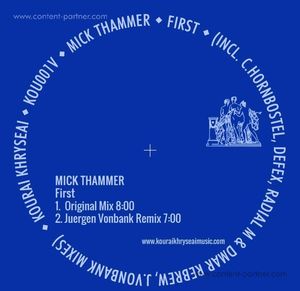 Tech-House
Mick Thammer
Kourai Khryseai Music