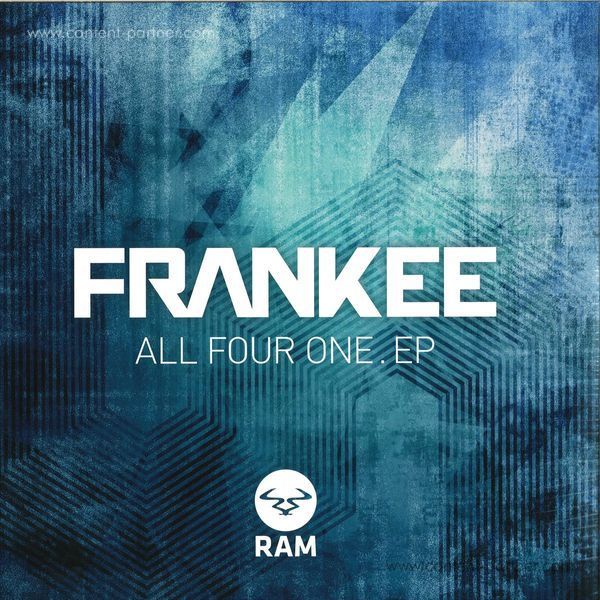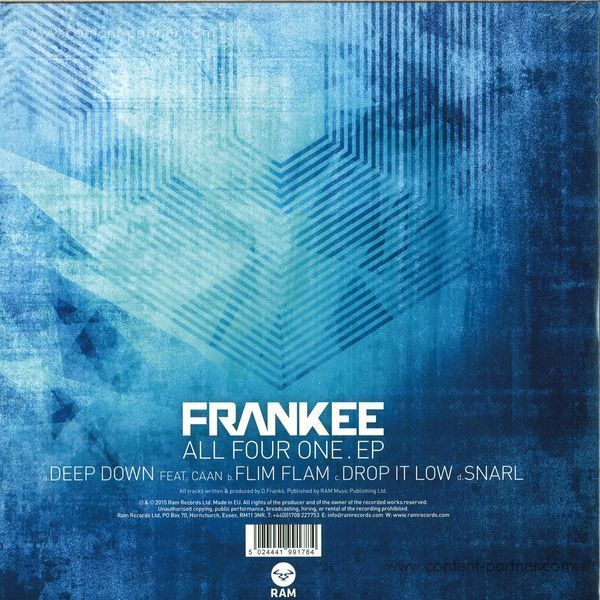 To order please add to basket and proceed to check out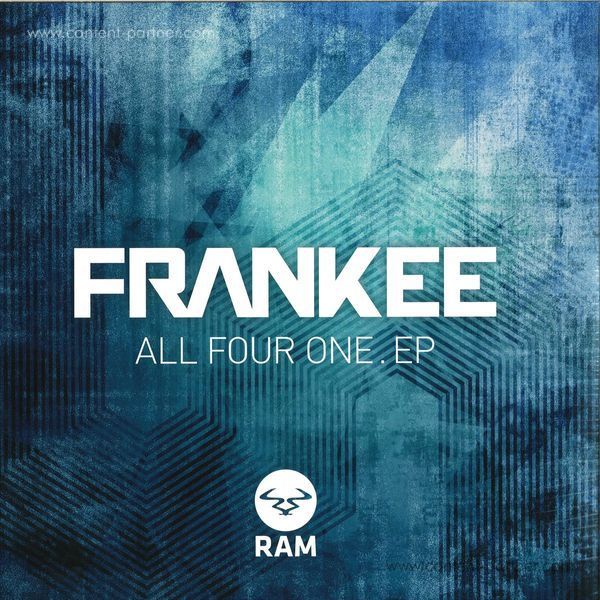 description
Originating from the bass-heavy hotbed that is London town, Frankee is one of many producers that are helping to shape drum & bass for a new era. And having already expelled himself from the tide of competition clawing for the top, he's created his own identity with nerve-twitching, eardrum encapsulating releases.

His debut 'Turning Point' EP saw him elevated above his predecessors, whilst monstrous sleuth 'Gully' became a track which resounded throughout last year, a sure-fire weapon for every dancefloor detonator.

This time, however, Frankee covers every base within the space of a four-track centrepiece. From the intricately woven feat of 'Deep Down', back to the zigzagging bassline of 'Drop it Low', every avenue is crossed to display his prestige in the world of production standards.

So, yet again this is Frankee adding another rung to the ladder of his career; although this time, he's wrapped up every stylistic feature he's grasped within one record. Since his debut, Frankee was hailed as one producer to watch. This release only goes to reaffirm this statement, with 2015 looking to be an equally huge year.