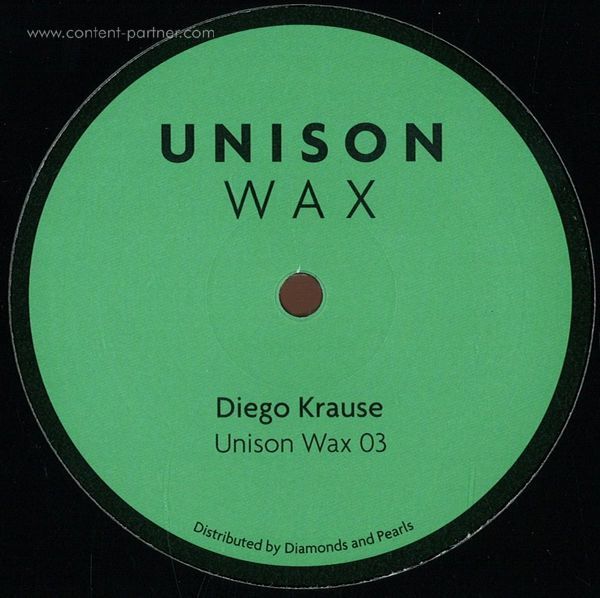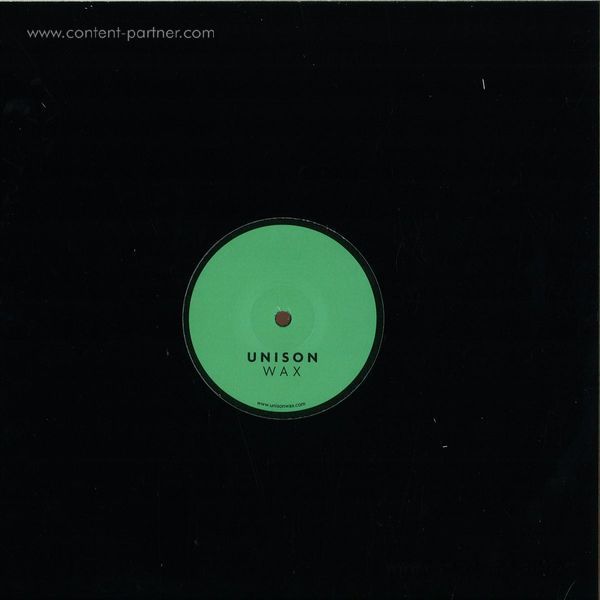 Unison Wax 03 (Vinyl Only)
To order please add to basket and proceed to check out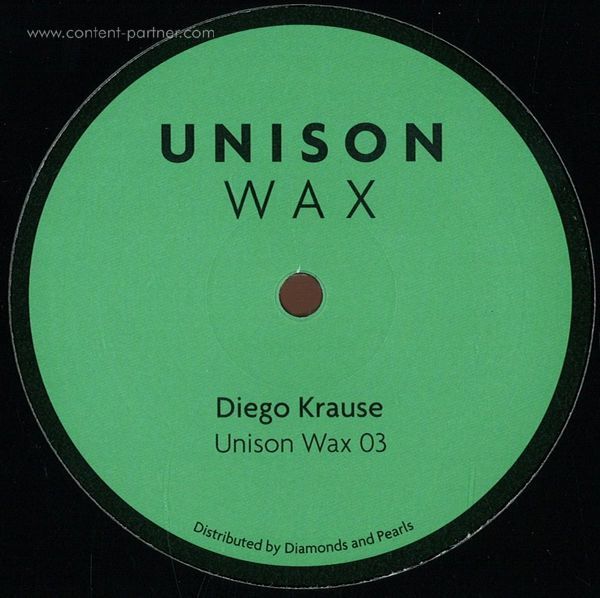 description
Having seen the first two releases on his self-run Unison Wax label win plaudits from critics and contemporaries alike, Berlin's Diego Krause starts 2015 with a fresh EP of deep and textured house music.

A1 opens the EP in style, its deep sunken bassline and clamouring percussion underpinning intoxicatingly woozy chords and a soulful vocal sample. Demonstrating Diego's ability to pen strong groove-led house tracks, it exemplifies the headsdown vibes that we've come to expect from him.
The breaks-orientated A2 offers up a new dimension to Krause's production skills. Here, sharp drum breaks punch out a funk-tipped rhythm accompanied by a sweetened melody.

If A2 reveals Krause's hip-hop roots, then B1 evokes the producer's schooling in New York and New Jersey deep house. A chopped up vocal samples loops over terse drums, a warm sub-bass and a Fender Rhodes sounding chord hook. The emergence of a nebulous piano refrain completes the package, making for a track that is both soulful and playful.

B2 closes the EP in style. Tumbling hi-hats and reverb-licked bass patterns are joined by a wistful melody that finds Krause exploring the emotive juxtaposition between up-tempo and down-tempo sounds. The result is a subterranean house jam that will fan the white-hot embers of a 6am dance- floor.
With 2014 having seen the Berliner tipped as a big name in the making, Unison Wax 03 offers up four tracks set to add to that momentum propelling Diego Krause further onwards and upwards.