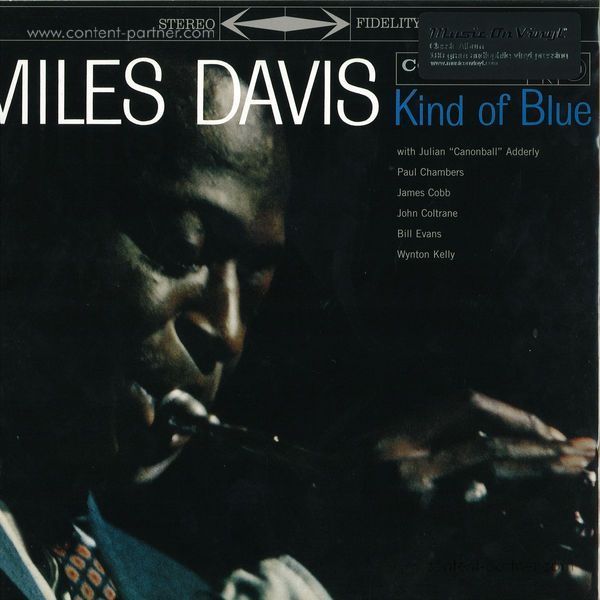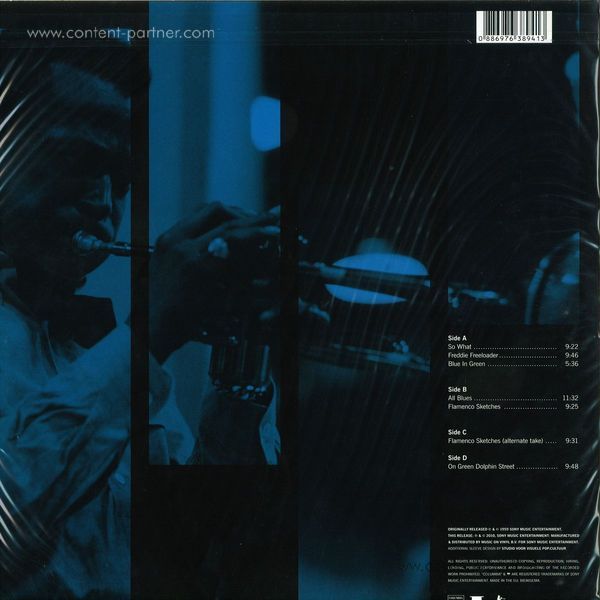 Kind of Blue (2LP RM + 2 Bonus Tracks)
2.
Freddie Freeloader (9:46)
---
5.
Flamenco Sketches (9:24)
---
6.
Flamenco Sketches (Alternate Take) (9:24
---
7.
On Green Dolphin Street (9:48)
---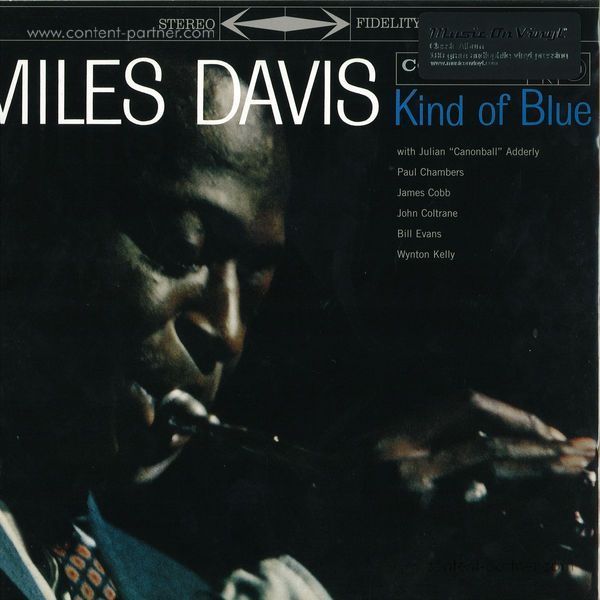 description
Es ist schon soviel über MILES DAVIS und "Kind Of Blue" gesagt worden, dass es fast unmöglich ist, alles in Kürze zusammenzufassen.

Man könnte einfach Fakten aufzählen, wie zum Beispiel, dass dieses Album das weltweit bestverkaufteste Jazzalbum aller Zeiten ist, doch eigentlich genügt es, die Musik selbst für sich sprechen zu lassen.

Bill Evans erklärte in den ursprünglichen Linernotes, dass die Band keins der Stücke vorher durchgespielt hatte.

Es war DAVIS, der vor der Aufnahme die Richtung bestimmte und die Band improvisieren ließ.

Das Resultat war groß und wundervoll. Aufgenommen über zwei Sessions 1959, funktioniert "Kind Of Blue" auf verschiedenen Ebenen und wird seine Faszination auch auf absehbare Zeit nicht verlieren.

Diese Version erscheint in neu gemasterter Form mit einer Extra-LP mit zwei Tracks, die bisher nicht als Vinyl erhältlich waren - eine Alternativversion von "Flamenco Sketches" und "On Green Dolphin Street", die vor den "Kind Of Blue"-Session mit dem legendären Line-Up aus Bill Evans, John Coltrane, Paul Chambers und Jimmy Cobb aufgenommen wurde.