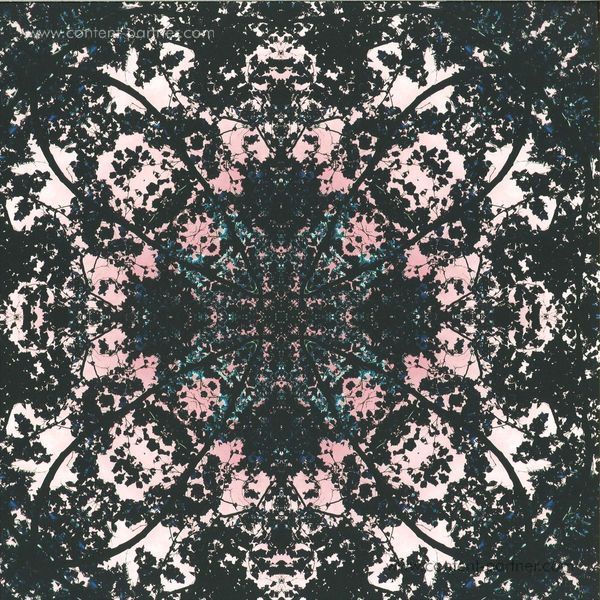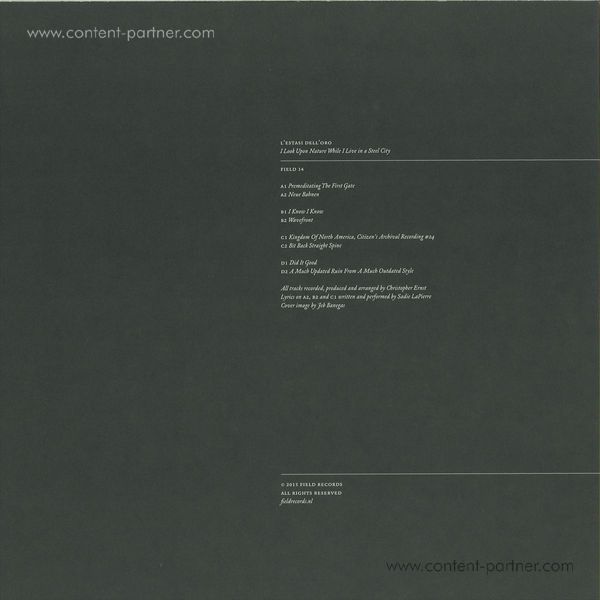 I Look Upon Nature While I Live
To order please add to basket and proceed to check out
1.
Premeditating The First Gate
---
5.
Kingdom Of North America, Citizen's Archival Recording #24
---
6.
Bit Back Straight Spine
---
8.
A Much Updated Ruin From A Much Outdated Style
---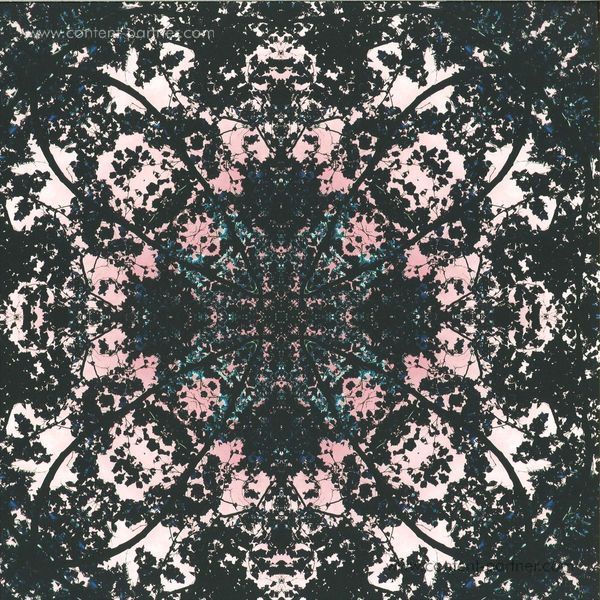 description
After a stunning three part compilation released in the second half of 2014, Dutch label Field is back with another album project, this time from American producer Christopher Ernst, aka L'estasi Dell'oro, who also records as Penalune and is co-founder of the Voodoo Down label. Before now, Ernst has proved himself to be adept at crafting deep and atmospheric, excellently ambient techno on a range of labels. Varying his tempos and textures, he does acid, raw stuff, tough beats and more industrial grooves. Across this new 8-track album, all this and more is explored in captivating fashion. This is an expressive and expansive modern techno album from L'estasi Dell'oro that is perfectly at home on the always interesting Field label.
Electro / Electronic
L'estasi Dell'oro
field
€9.65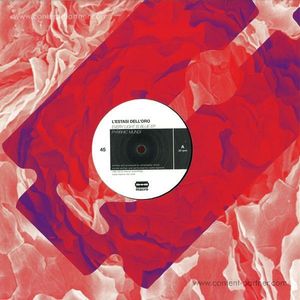 Tech-House
L'estasi Dell'oro
macro
€8.59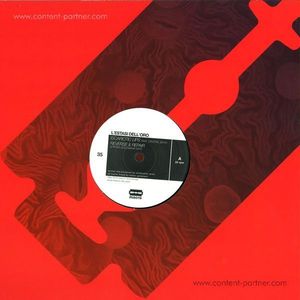 Techno
l'estasi dell'oro
macro
€7.69