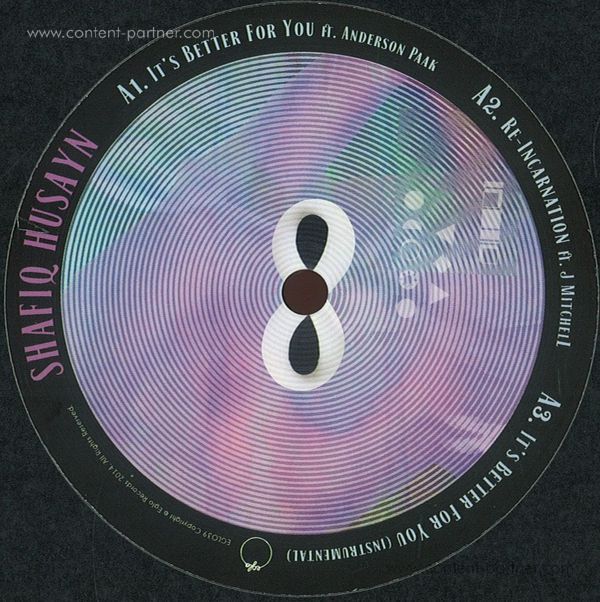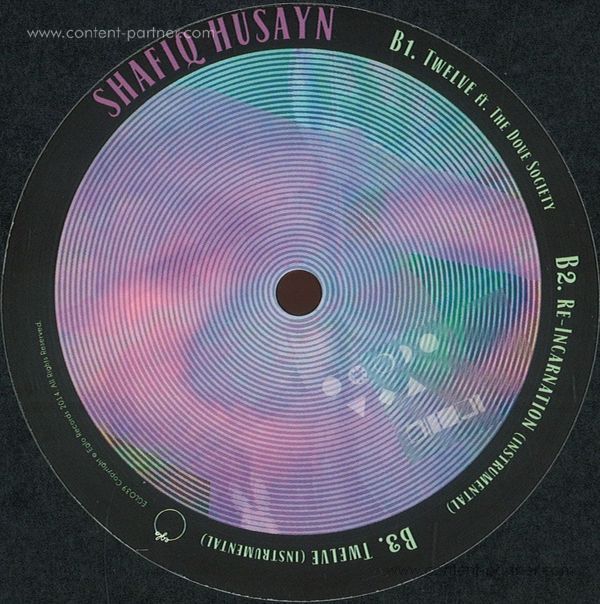 To order please add to basket and proceed to check out
1.
It's Better For You (Feat. Anderson Paak)
---
2.
Re-Incarnation (Feat. J Mitchell)
---
3.
It's Better For You (Instrumental)
---
4.
Twelve (Feat. The Dove Society)
---
5.
Re-Incarnation (Instrumental)
---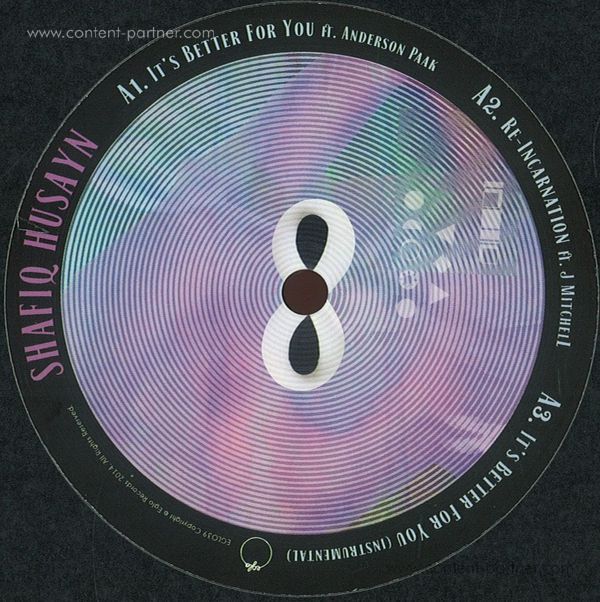 description
As one third of SA-RA Creative Partners Shafiq Husayn helped change the world, producing, writing and collaborating with a diverse cast of artists, from Common to Kanye, Jill Scott to J Dilla and Erykah Badu, the aspects of music that SA-RA helped reintroduce to Hip Hop and RnB can be heard today throughout the current musical climate. Citing the influence of the greats like George Clinton, Prince, Herbie Hancock and Jimi Hendrix, Shafiq's sky high level of quality and musicality is noted and admired all over the world. Featurng Anderson Paak (formerly know as Breezy Lovejoy) It's Better For You is the first song lifted from forthcoming album The L8P, a project that includes collaborations with the likes of Hiatus Kayote, Thundercat, Miguel Atwood Ferguson, Fatima and many more. Due for release early 2015. This is the first solo work from Shafiq since 2009's the critically lauded album En-A-Free-Ka.
€24.99