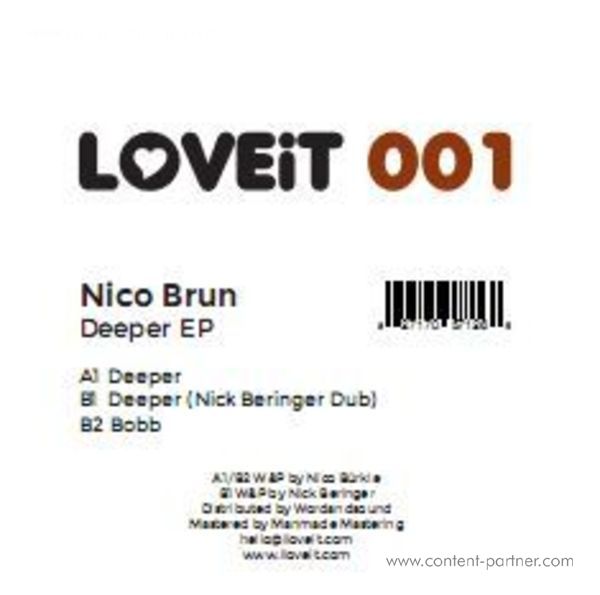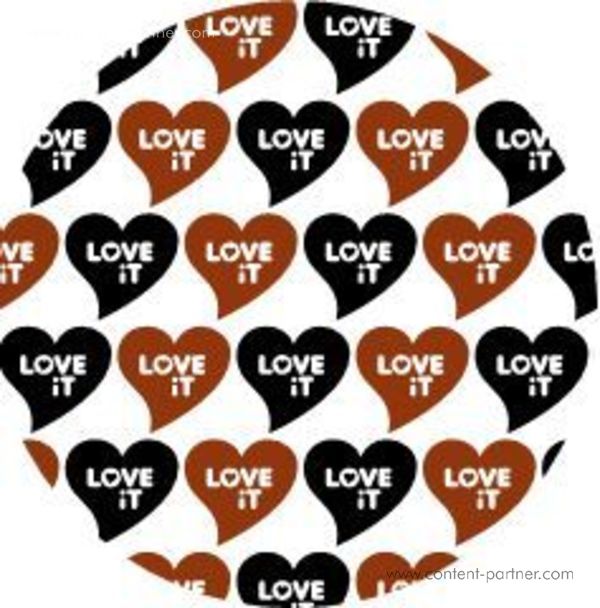 2.
Deeper (Nick Beringer Dub)
---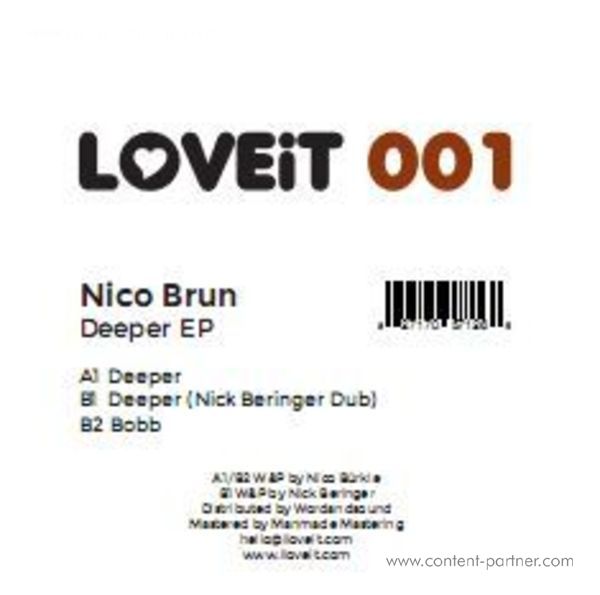 description
These guys definitely know what they mean by 'love it' and the Motor City gets new names again. Stuttgarts Nico Brun shows with his debut 'Deeper EP' the young hearts' passion for house music.

The title track rolls warm through your mind and hypnotizes with the prayer to house. 'Bobbs' bassline just makes you move, there is no excuse, the best name for 4x4 madness. Nick Beringers dubby touch perfectly leads the night in the morning light. Chicago, Paris or Stuttgart, no matter where you are - you will love it. - Prinz Eugen - Early Feedback: Borrowed Identity (Ostgut Ton / Quintessentials): Deeper - Killer track! S3A (Faces / Phonogramme): The Nick Beringer Dubs is for me the one! Roman Rauch (Philpot / Quintessentials): Nick Beringer Dub - Bomb! Georg Levin (Sonar Kollektiv): Congrats, good stuff! Takes me right back to the days.. Roger23 (Playhouse): Massive House bomb from Stuggi with a great devotion to the good old NY-House-days without copy and paste feeling ... How Romanthony already said: ... listen and understand ... Till Krüger (200 / Cocoon): Cool track! Good vibes from you guys! Good luck for you guys. U R good guys! Leif Müller (Cocoon): Nice first release from the LOVEiT Crew. Some classic and rough Chicago House tracks on this EP.

Excited about the the next one already. Rubinskee (liebe*detail): All tracks are special but deeper is the one or me, it's perfect for that time of the night when everybody has to dance without any distractions! Tanzlife (Local Talk): Nice EP, Good Job! Niko Nastyboy (SHIFT LTD): Really nice EP, I love Bobb and Deeper remix, 2 strong tracks with a touch of the 90s!