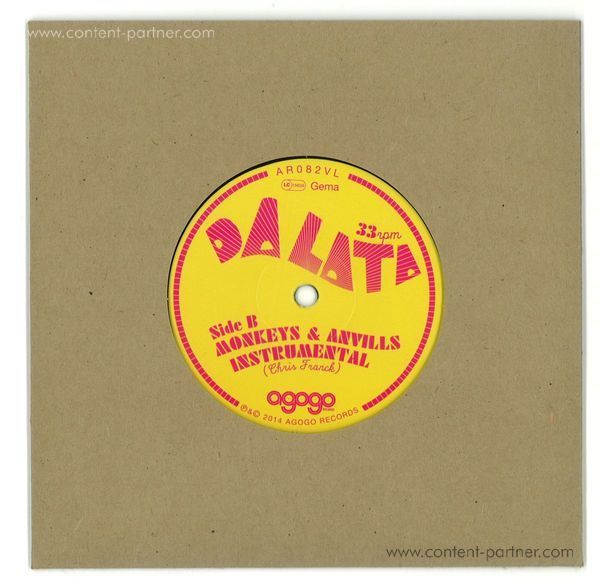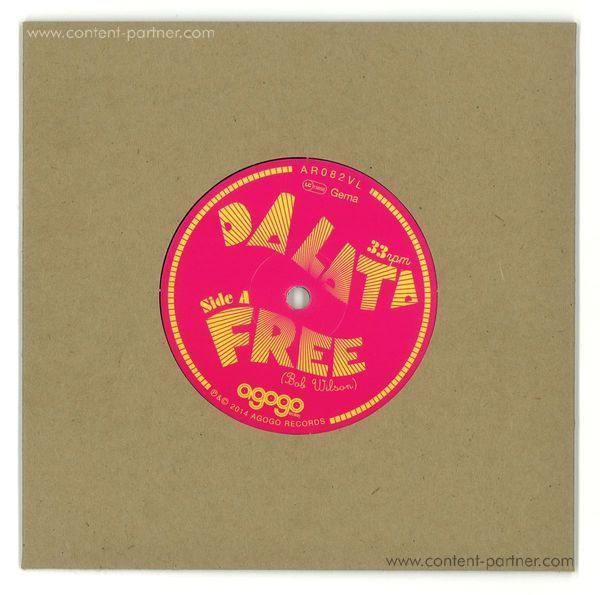 Free / Monkey And Anvils (Instr. Version
To order please add to basket and proceed to check out
2.
Monkey And Anvils (Instumental Version)
---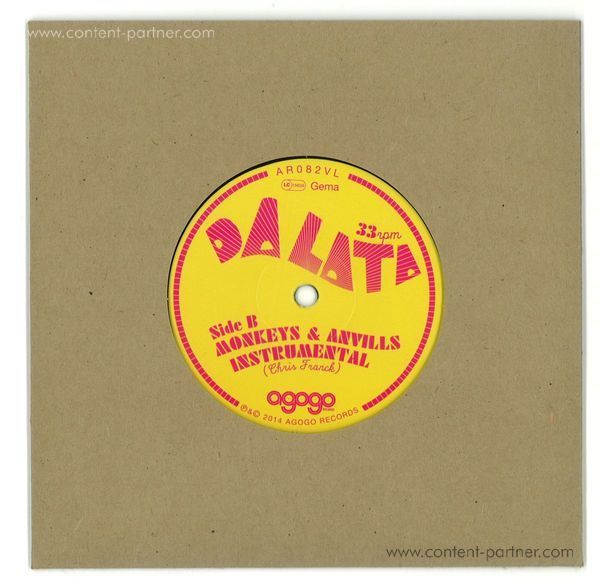 description
During the course of 2014 Da Lata were forced to negotiate a tricky situation, but nonetheless a joyous one, as singer Jandira Silva gave birth to a baby girl in March. In Jandira's leave, Patrick Forge and Chris Franck decided to enlist the considerable talents of Vanessa Freeman for some gigs.

Following on from some superb performances, the band decided a cover version might expand the repertoire to suit the gospel fuelled talents of Ms. Freeman. For Patrick this was a no brainer, the very first tune that sprung to his mind was Seawind's "Free". The Hawaiian groovers anthem having just the right balance of spiritual message and sambafied rhythm. Infact Vanessa could have been born to sing this song and indeed she effortlessly made it her own bringing a full blooded soulfulness to bear. It seemed a shame to not make some record of this serendipitous coming together, so that's exactly what they decided to do... make a record. Going in to Ray Davies legendary Konk studio at the beginning of the summer, "Free" captures Da Lata live band in full flight, tight, funky and sinuously grooving their way.

The B-side reinstates "Monkeys And Anvils" to its original incarnation as an instrumental, before Rich Medina dropped some dope poetics on this afro-funk 6/8 groover. Bringing Finn Peters deft and passionate sax back into the foreground, this is another rework from Da Lata's acclaimed "Fabiola" album.