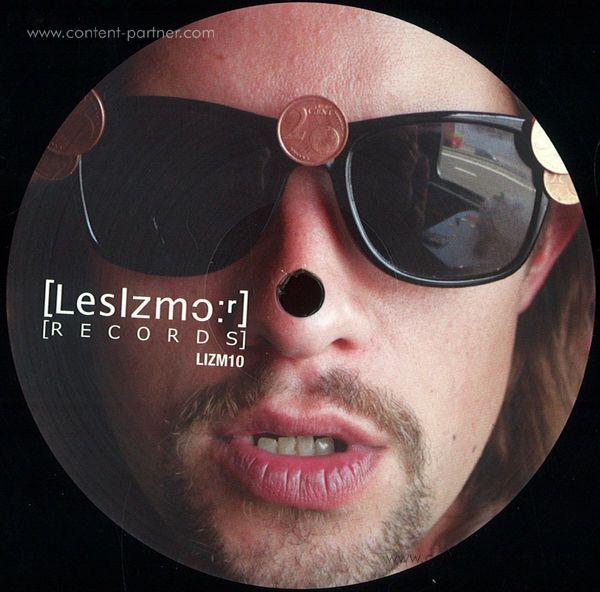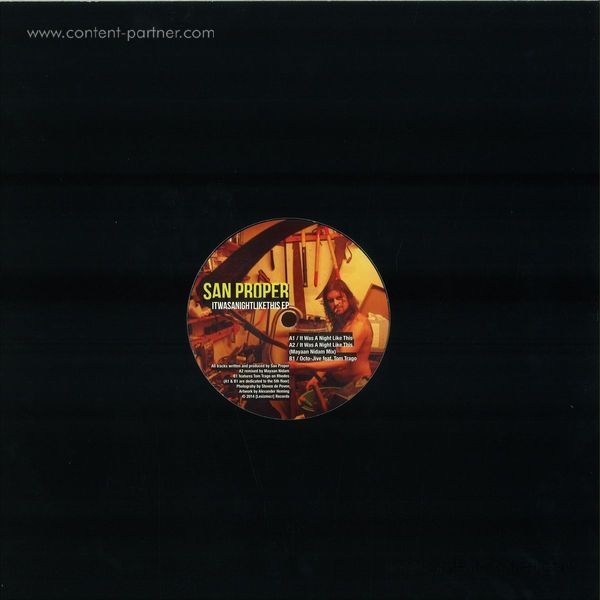 It Was A Night Like This (Tom Trago)
To order please add to basket and proceed to check out
1.
It Was A Night Like This
---
2.
It Was A Night Like This (Maayan Nidam Mix)
---
3.
Octo - Jive Feat. Tom Trago
---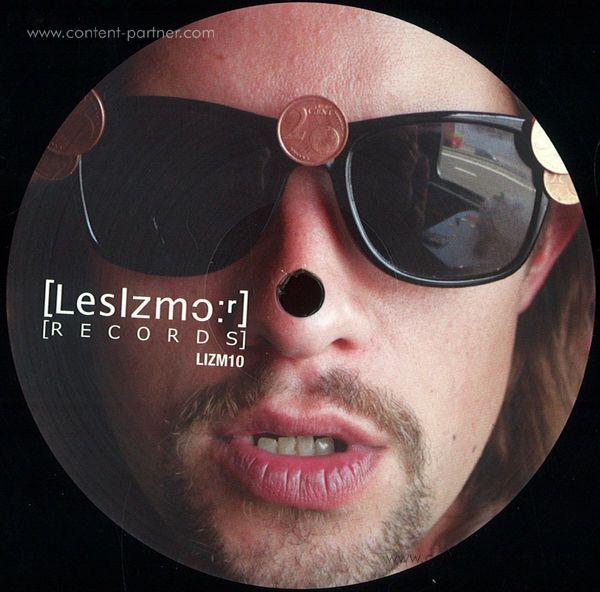 description
The vinyl arm of the Lessizmore family makes a welcome return with this very special release that draws on close friends of the label for an adventure deep into the heady fringes of the house and techno world. Our invited guest San Proper is a powerhouse of the Amsterdam music scene, operating in his own idiosyncratic sound world while maintaining connections with such esteemed operations as Rush Hour and Perlon.

'It Was A Night Like This' is the perfect reminder of Proper's innate gift for fusing organic instruments with contemporary electronics, not to mention his love of seductive atmospheres and cheeky sampling. With a brooding krautrock pulse running
through the track and a wealth of sonic decoration adding to the film noir atmosphere, it's the perfect soundtrack to a deadly cocktail in a dimly lit bar with a dame to kill for.

If there is one producer we know that relates to the spirit of 'It Was A Night Like This', it's Maayan Nidam. With her own productions sharing similar natural, hand-played qualities, she made the perfect choice for a remix artist, and she adds the most exquisite subtle touches of dub and psychedelia to Proper's original. More importantly, she never loses sight of the groove even as the atonal synth swells come drifting in and the freak factor takes hold.

On the B-side, Proper turns to his neighbourhood friend Tom Trago to lend some Rhodes touches to 'Octo-Jive', a loose-fit journey through fractured rhythms and TV samples, and woozy jazz tones. It's just the kind of jam to take a hold of your subconscious and run away with it, moving between nocturnal moodiness and soothing harmony with fluidity.

Far away from the safety and predictability of standard house and techno, San Proper shares with Lessizmore his vision for musique sans frontières, and it's as exciting, evocative place to be.