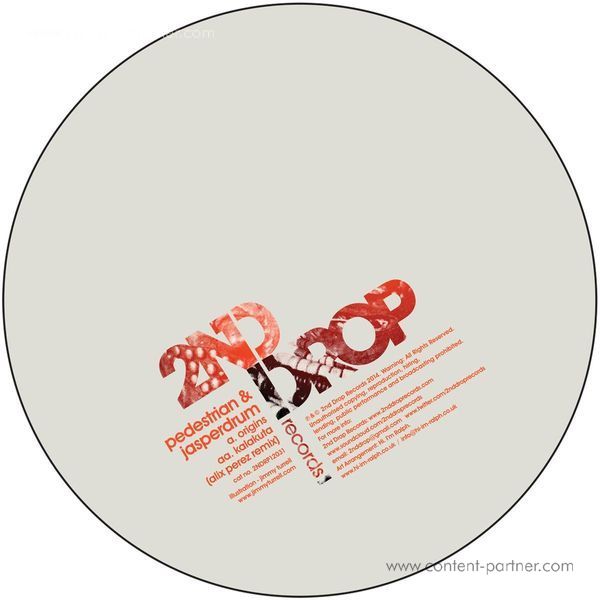 Origins / Kalakuta (Alix Perez Remix)
To order please add to basket and proceed to check out
2.
kalakuta (alix perez remix)
---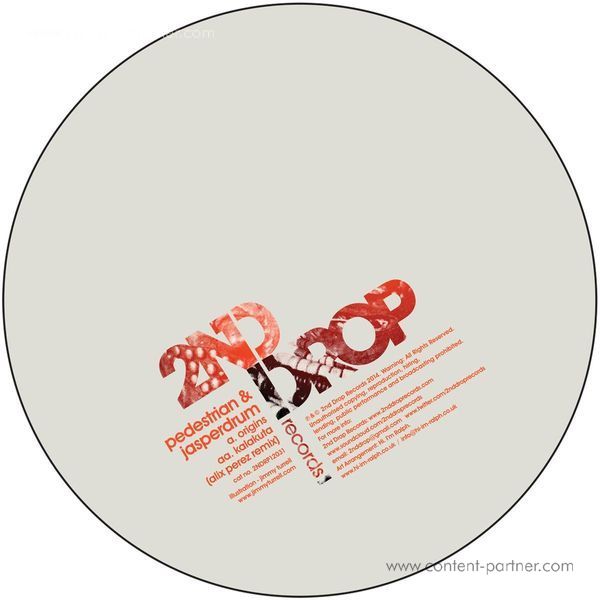 description
* Continuing a strong line of afro inspired works, men like Pedestrian & Jasperdrum drop another scintillating technoid excursion on 2nd Drop. Deeper, moodier with dynamically carved esoteric angles, 'Origins' moves forward from the superb Kalakuta, the afrobeat meets bass music bomb supported by Giles Peterson, Scuba, Midland, Mr Scruff and many more, from last year, to deliver a heads down destroyer. Off kilter, wonky and expertly crafted, Pedestrian & Jasperdrum's 'Origins' is pure class, led by a host of syncopated percussion, haunting flute lines and distorted vocal samples, this is what Fela would have sounded like if he'd teamed up with Carl Craig in 2014!

* On the flip we welcome Alix Perez, best known for his DnB production but widely talented as shown by his Arp101 outings on the likes of Eglo. Here, Alix takes the tools to Kalakuta, transforming the original's afrocentricity into a tense, punchy roller, dominated by a bass line which literally jumps in to your ears. Toss in a stabby synth line, rifle shot drums and plenty of bass with space, this a beautifully crafted refix.

* On the artwork, we're really happy to welcome back the supremely talented Jimmy Turrell, a well-respected designer and illustrator who has worked with everyone from Fiat and Nike to The Guardian and Dazed & Confused. Asked once again to provide something inspired by Afrocentricism, he came back with a strikingly bold image that evokes the essence of the music.