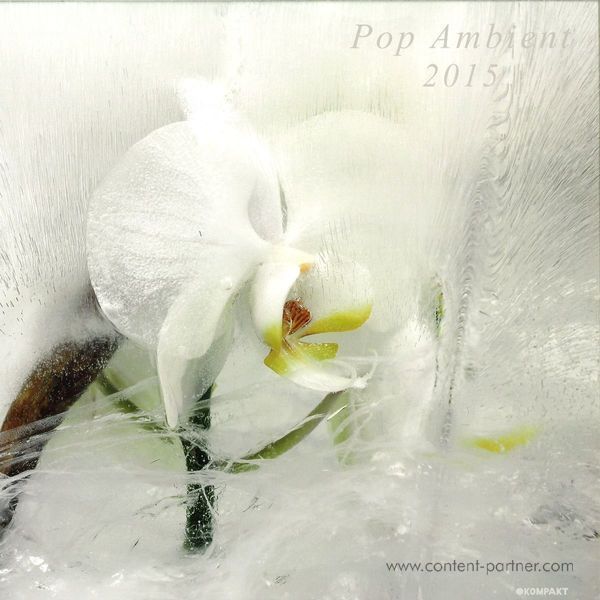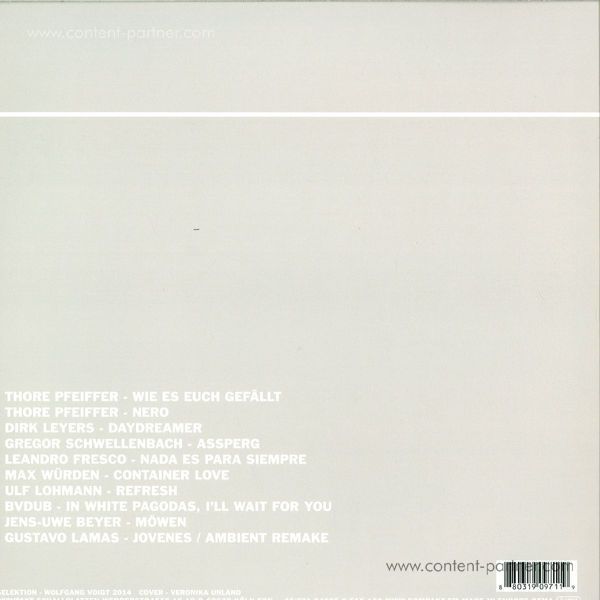 Pop Ambient 2015 (180g+CD)
genre:
Electro / Electronic
To order please add to basket and proceed to check out
1.
Thore Pfeiffer - Wie Es Euch Gefällt
---
3.
Dirk Leyers - Daydreamer
---
4.
Gregor Schwellenbach - Assperg
---
5.
Leandro Fresco - Nada Es Para Siempr
---
6.
Max Wuerden - Container Love
---
8.
Bvdub - In White Pagodas I'll Wait For
---
9.
Jens-Uwe Beyer . Moewen
---
10.
Gustavo Lamas - Jovenes Ambient
---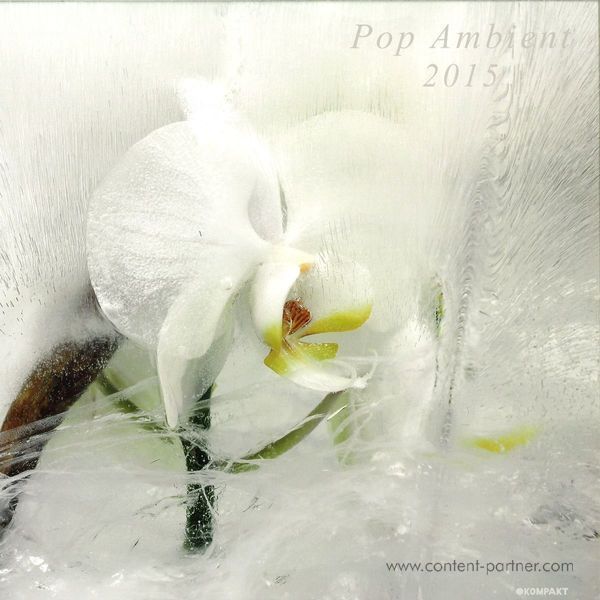 description
Seit ihrem Start im Jahre 2001 diente die POP AMBIENT Compilation-Serie als Rahmen für einen unaufhörlich anwachsenden Pool von unterschiedlichsten Künstlern, und dennoch vermochte sie es stets den eigenen ästhetischen Idealen treu zu bleiben. Nicht zuletzt dem Kurator der Serie Wolfgang Voigt ist es zu verdanken daß jede Ausgabe mit einem schlüssigen Spannungsbogen auftrumpfen konnte, erfolgreich neues Talent neben etablierten Namen zum Einsatz bringend. In die gleiche Kerbe schlägt auch POP AMBIENT 2015: die debütierenden Klangwerkler THORE PFEIFFER und MAX WUERDEN werden vorgestellt, während wiederkehrende Pop Ambient-Heroen wie LEANDRO FRESCO, ULF LOHMANN oder JENSUWE BEYER exklusives Material zum Besten geben.