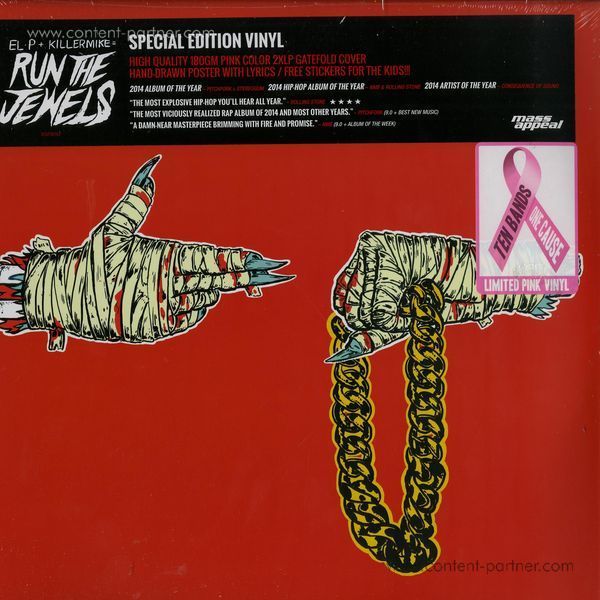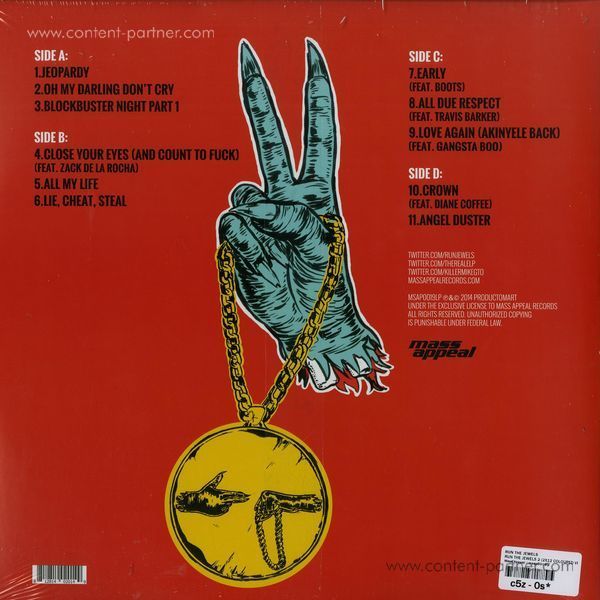 Run The Jewels 2 (180g / Pink Vinyl)
To order please add to basket and proceed to check out
2.
Oh My Darling Don't Cry
---
3.
Blockbuster Night Part 1
---
4.
Close Your Eyes (And Count To Fuck) feat Zazk De La Rocha)
---
8.
All Due Respect feat Travis Barker
---
9.
Love Again (Akinyele Back)
---
10.
Crown feat Diane Coffee
---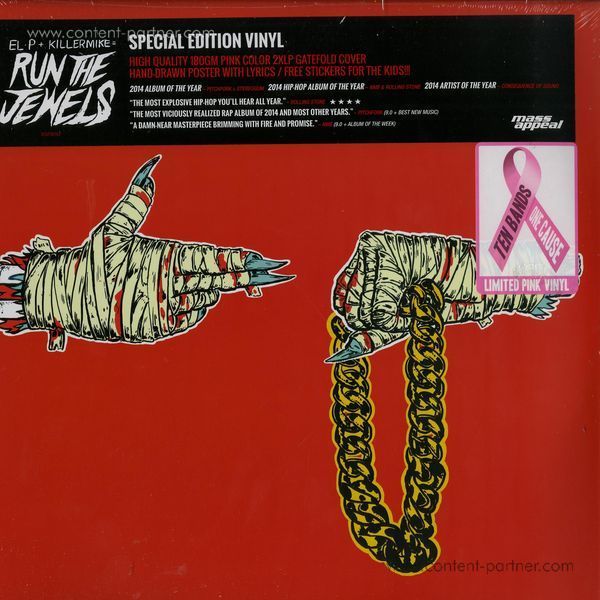 description
In honor of Breast Cancer Awareness Month, Run The Jewels are proud to present a limited, one-time pressing of Run the Jewels' second album on pink vinyl in support of national breast cancer awareness month, with $1 for every unit sold sponsoring Gilda's Club NYC.

Run The Jewels, the super dynamic duo of El-P and Killer Mike, two of the most distinctive and celebrated names in rap, are set to release their sophomore album, Run The Jewels 2, on Mass Appeal Records. In addition to being made available as a free download, it will be released on CD, 180gram Collector's Edition 2xLP and and across all digital platforms. The immensely anticipated album includes guests ranging from Zack de la Rocha to Travis Barker amongst others, but the duo maintains that the album is first and foremost about the creative partnership between the MCs themselves.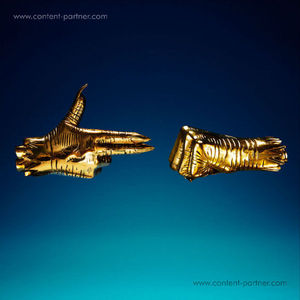 Hip Hop / Rap
Run The Jewels (El-P & Killer Mike)
Cooking Vinyl
€19.99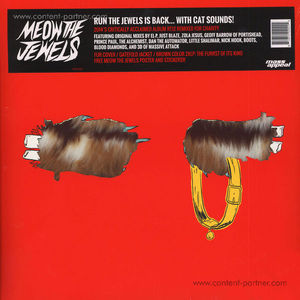 Hip Hop / Rap
Run The Jewels (El-P & Killer Mike)
Mass Appeal
€49.99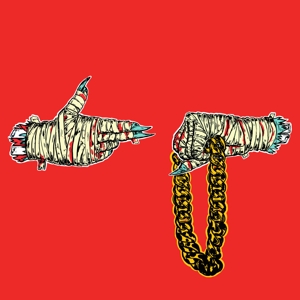 Unknown
run the jewels (el-p & killer mike)
mass appeal
€8.59