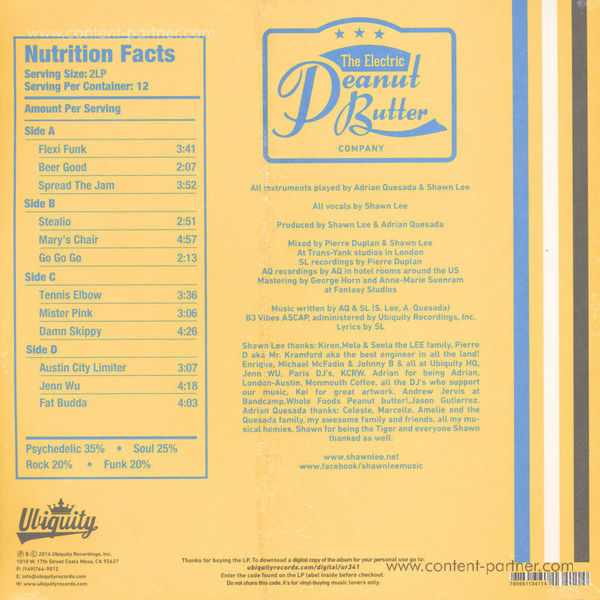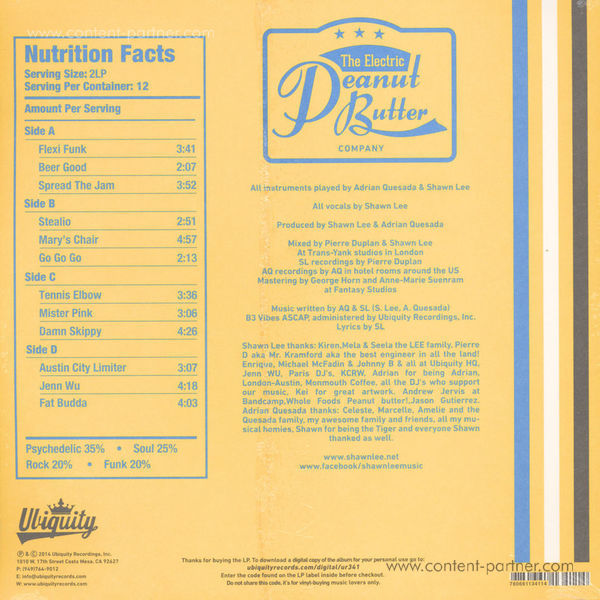 Trans-Atlantic Psych Classics Vol.1
To order please add to basket and proceed to check out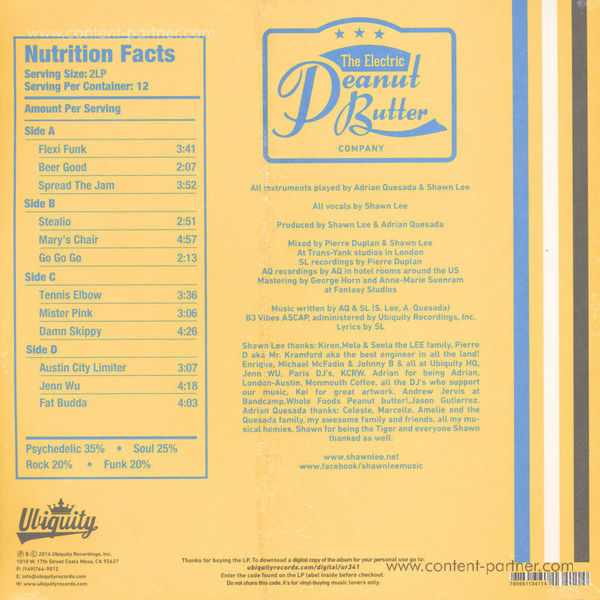 description
Attracting much fanfare and garnering tons of plays by tastemakers, radio stations-in-the-know, and DJ's alike, the first Electric Peanut Butter Company album was jar-full of '60s psychedelic goodness. But guess what The dynamic duo of Shawn Lee and Adrian Quesada are back with Vol.1 of their Trans-Atlantic Psych Classics masterpiece! Adrian Quesada is a man on a mission! He has been killing it in both the recording studio and on the live stage. While on his Brown Sabbath (Brownout) & Spanish Gold albums/tours he found stolen moments in hotel rooms whilst on tour to send musical compadre Shawn Lee tracks for the second Electric Peanut Butter Company album entitled Trans- Atlantic Psych Classics Vol 1 !!!!!

The band of brothers created the music in the same fashion as their debut but with a noticeably fuzzier more dirtier edge. The album starts with Flexi Funk. On this track the drums were recorded straight to Flexi disc on a 1950's tube machine which sounds other worldly and crusty as f#@k!!! Other highlights include the psych pop gem Spread The Jam which declares the duos intentions.

The album has a more heavy psych vibe than it's predecessor but deftly continues a logical progression for Los Hermanos Adrian Quesada & Shawn Lee. Two of the hardest working musicians in show bidness and from the looks of it, just getting started!