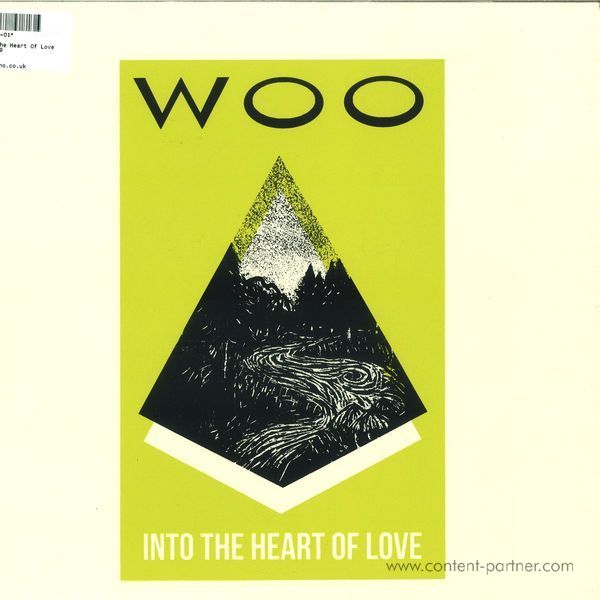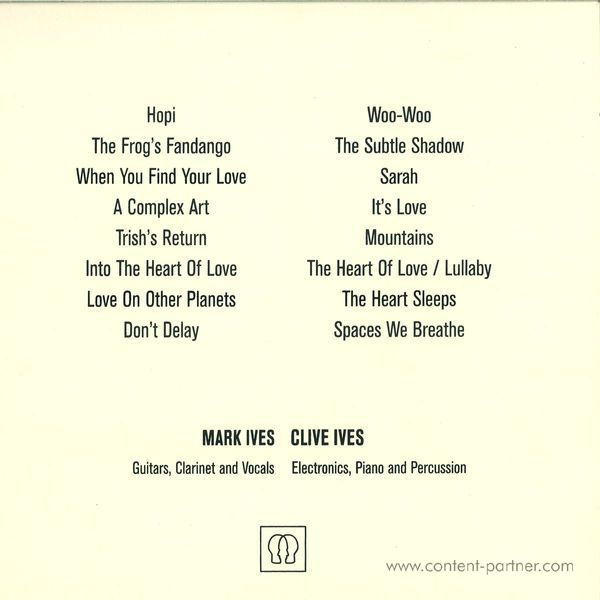 To order please add to basket and proceed to check out
3.
when you find your love
---
6.
into the heart of love
---
14.
the heart of love / lullaby
---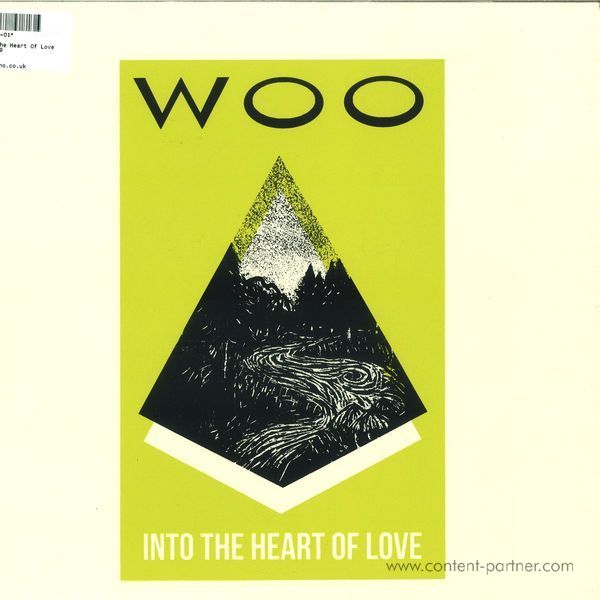 description
Emotional Rescue and Woo once again come together, this time to reissue their masterpiece, the previously cassette-only album Into The Heart Of Love. A joyous, uplifting ode to love in all it's forms, the trials and tribulations and ultimately the triumphs are all encapsulted in Woo's unique soundscapes. Of all the myriad of released and unreleased Woo recordings, Into The Heart Of Love is without a doubt their most complete and cohesive body of work.

Full of Woo's quirky analogue dub electronics, there is also a very English sense of folk. With more vocals then their other albums, the structure and softness of mood quintessentially comes from the Mother Isle. Mark's guitar craft is at its most expressive, entwined with subtle bass, a breadth of clarinet
and touches of piano. This is all mixed and merged beautifully with Clive's now recognisable desk and synthesiser mastery. As individual as anything you'd hear coming from the Black Ark.

More peaceful and uplifting than Whichever Way You Are Going, You Are Going Wrong and encompassing than It's Cosy Inside, the album presented as Into The Heart Of Love is exactly that. Drawing you into it's swirls and layers upon layers, slowly wrapping you in it's own special, spectral soundcape.

It is love indeed that permeates throughout. Again and again the titles lead the way, but it's more than that. The lilting hopes, joy, optimism and peace expressed in songs like When Your Find Your Love, Sarah and The Heart Of Love show Woo in all their glory. Of all Woo's songs and craft, their best is all included. The simplicity but detailed interplay between the two brothers is as telepathic as imagined. Pushing and pulling together to represent a wondrous album. Of course, it had to be. It's Love.