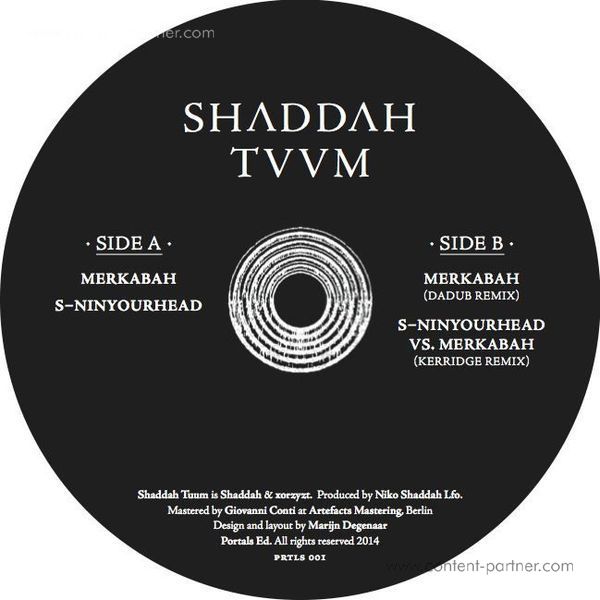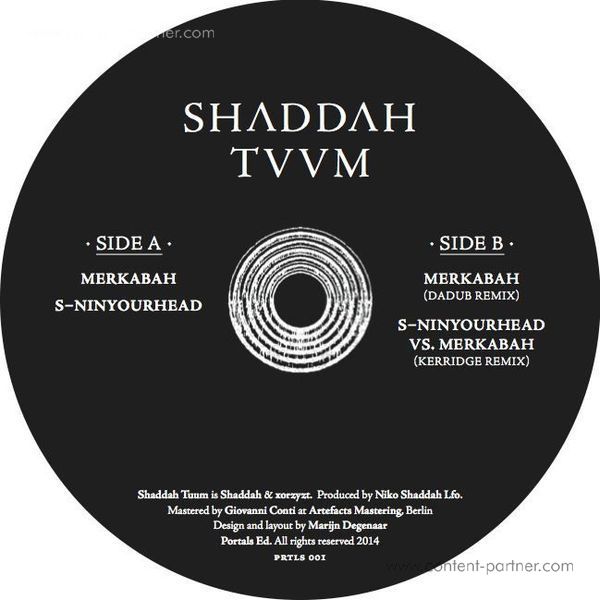 3.
merkabah (dadub remix)
---
4.
s-ninyourhead vs merkabah (kerridge remix)
---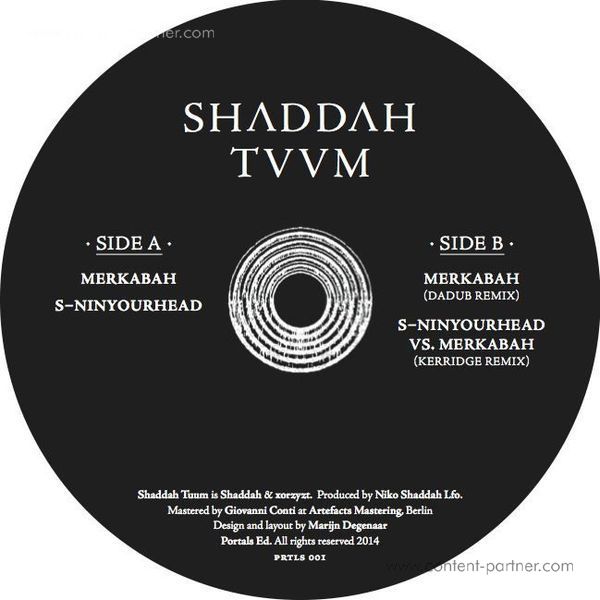 description
* One color screen-printed PVC sleeve. Marbled vinyl. Artist edition of 300 *

* Twin stars, each fueled by the other's heat—burning together in the endless void of space. The shattered duet of their shared voices echo back to each other, a sonic bridge forged of shared pain. What worlds their black radiance illuminates are bathed in the storm of their aura(l)s. This is the agony and the ecstasy of Shaddah Tuum.

* The mysticism of the Merkahbah: a gateway to another realm. Tibetan percussion hammered against stuttering bass into a shroud of ascension, the organic transmogrified into antimatter between grinding synthetic teeth. The guiding voice of ascendance promises the Great Gift that only the loss of flesh may bring—'Silence...'

* When the dissolution of Self occurs, when you have been absorbed into the blind and chaotic wisdom of Eternity and the sun in your head is snuffed out, order may be found in these incantations.

* Dadub's liquid cold burns across the Merkahbahtic portal, offering a new world—one of descent rather than S-nInYourHead ascension, spinning headling into depths as crushing and black as a star's birthplace.

* Twisting further downwards, the hand of Kerridge corrupts both gateway and guide into a looming smear of entropic hatred. This is the sound at the center of the universe, a wail of eternal birth: terror, confusion and pain.