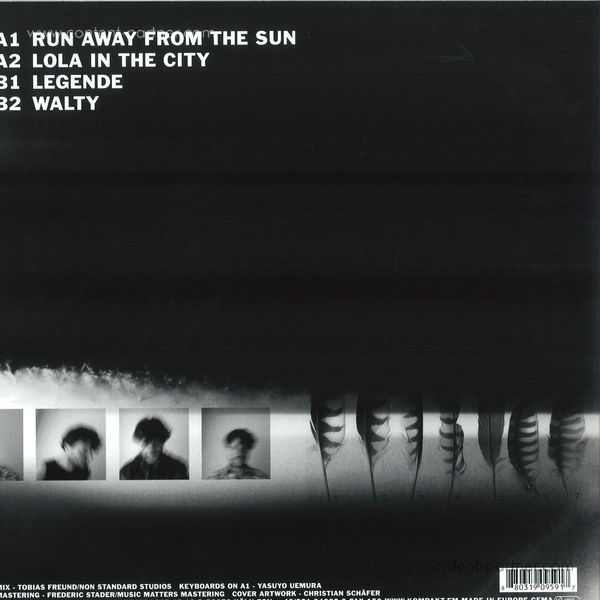 Legende
genre:
Electro / Electronic
To order please add to basket and proceed to check out
description
In what will certainly be ranked as one of his most intriguing releases so far, Kompakt staple MATIAS AGUAYO not only takes a quick breather from his commitment to Cómeme, but also opens up fresh and exciting paths for him to explore with his music: LEGENDE is both the continuation and alteration of Matias' well-established aesthetic canon, drawing from all stages in his production career und ultimately synthesizing various sonic strains into a wholly new listening experience.

Having established a firm artistic presence in the annals of electronic music through iconic collaborations like Closer Musik or his genre-defying solo work, MATIAS AGUAYO is an artist well known for his deep investment with innovation in club sounds and a keen sense of the varying social context that informs them. This led to the inception of Cómeme, internationally acclaimed label by day, breeding ground for the revolution by night, sonically and otherwise. One can safely assume that - besides constant performing and travelling - this makes for a pretty busy schedule.