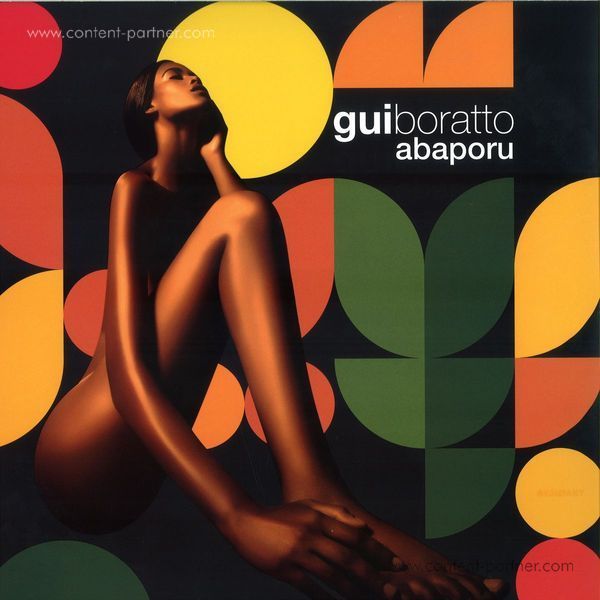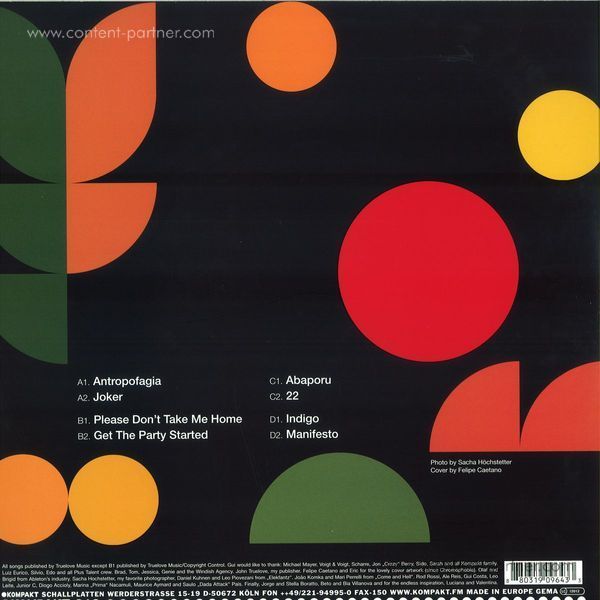 Abaporu (2x12'' + CD)
genre:
Electro / Electronic
To order please add to basket and proceed to check out
3.
Please Don't Take Me Home
---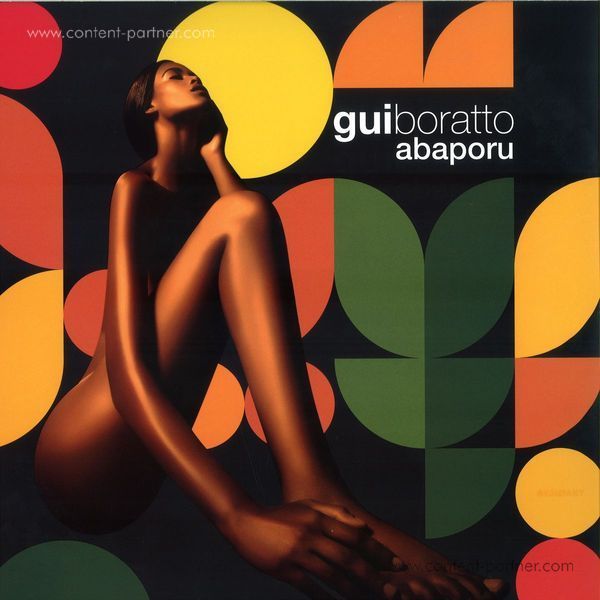 description
Nach ein paar bestens genutzten Jahren an der 12"-Single-Front kehrt der brasilianische Groove-Architekt GUI BORATTO zum Langspielformat zurück und schließt mit dem neuen Meisterwerk ABAPORU an sein 2011er Album "III" (KOMPAKT 242 CD 90) an - eine exotische und farbenprächtige Klangreise, verteilt über 13 üppig orchestrierte Tracks die die gleiche Neigung zu unglaublich eingängigen Melodien und ansteckenden Rhythmen aufweisen wie sein gefeiertes 2007er Albumdebüt CHROMOPHOBIA (KOMPAKT 152 CD 56).

In seiner bislang vielleicht besten Arbeit vertaut GUI BORATTO verschiedene zeitgenössische Stränge Pop-getränkten Technos miteinander und übersetzt sie in seinen ganz eigenen Groove-Bewußtseinsstrom - auch eine Technik der kulturellen Aneignung, wie Titel und Cover-Artwork von ABAPORU andeuten: mit der Referenz auf das berühmteste modernistische Gemälde Brasiliens, "Abaporu" von der im frühen 20. Jahrhundert agierenden Künstlerin Tarsilo Do Amaral, bedienen sie sich bei der reichen Geschichte moderner brasilianischer Kunst, wo europäische und indigene Einflüsse auf spannendste Weise kollidieren.