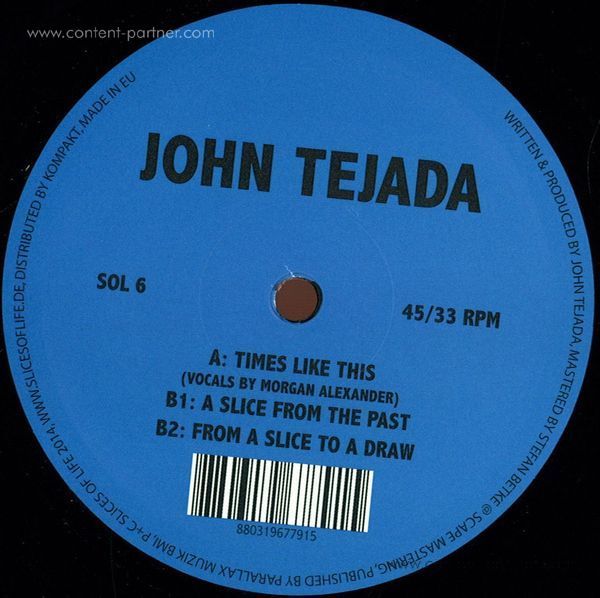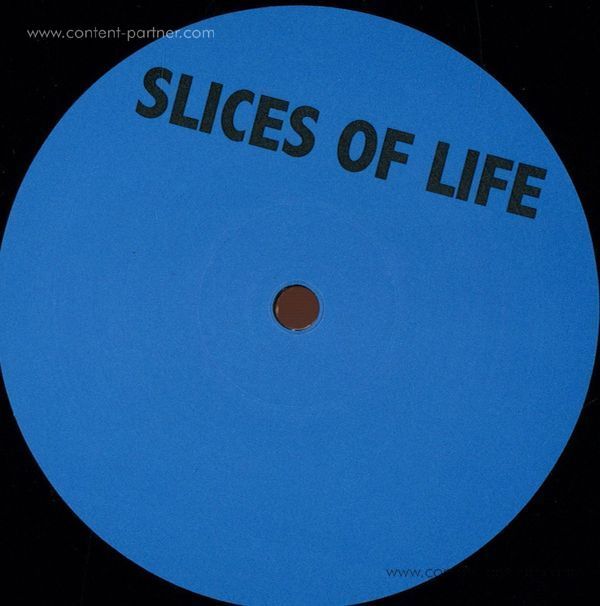 To order please add to basket and proceed to check out
3.
from a slicce to a draw
---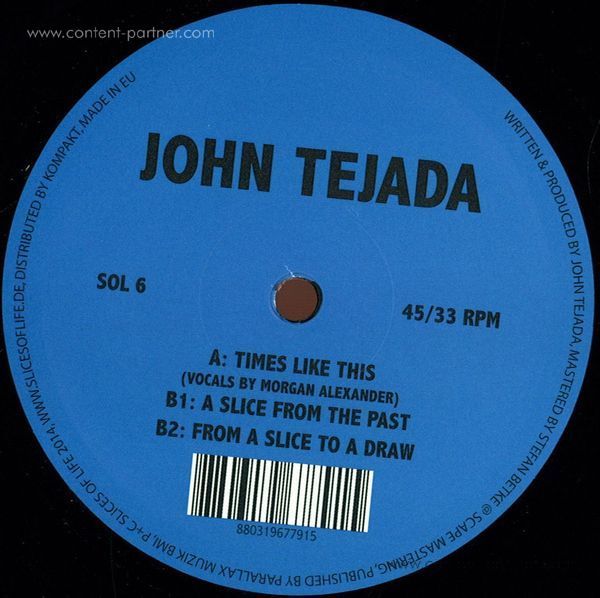 description
John Tejada does not really need any introduction - he is simply a phenomenon.

Starting with his first releases in the mid nineties, he has been constantly expanding on his massive catalogue of singles, remixes and albums released on well known US and European Techno, House and Electronic Music labels and there seems to be no end in sight. In addition to his output on prestigious labels such as Playhouse, Plug Research, deFocus, Moods and Grooves, 7th City, Kompakt, and others he has also been running his own Palette Recordings imprint since 1996.

John Tejada´s EP for Slices Of LIfe make reference to his earlier releases that were beloved by DJ´s for their driving energy and an occasional wink of humor. The three tracks on - Times LIke This' combine a musical glance back to earlier times, while showcasing Tejada´s high level production skills of today: A Slice from the past without being nostalgic.