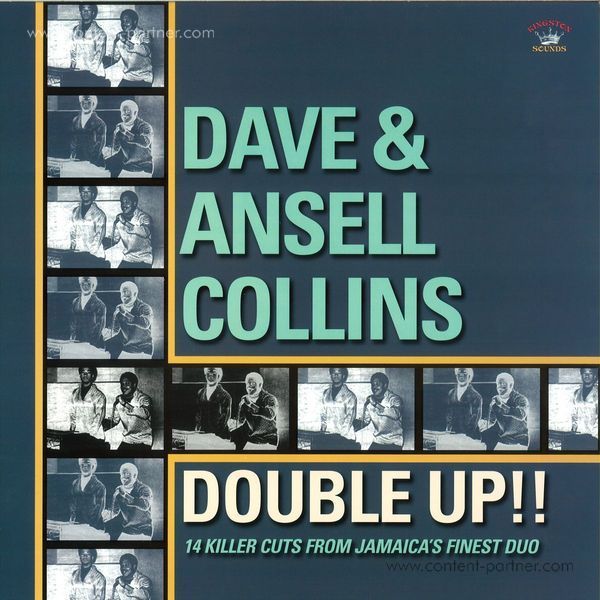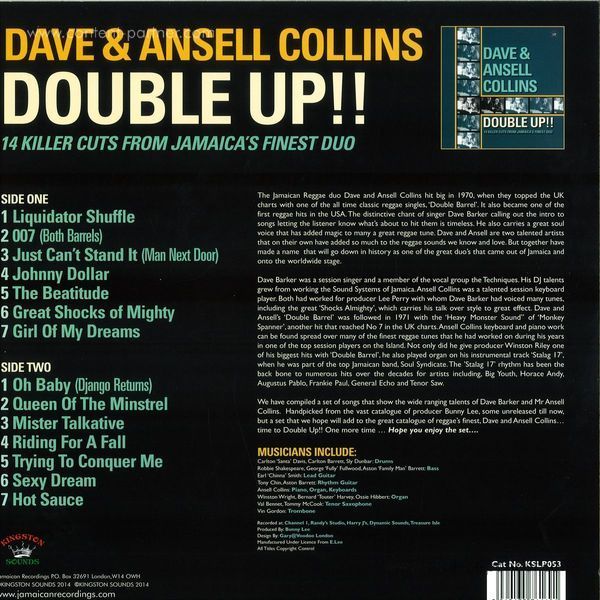 3.
just cant stand it(man next door)
---
6.
great shocks of mighty
---
8.
oh baby (django returns)
---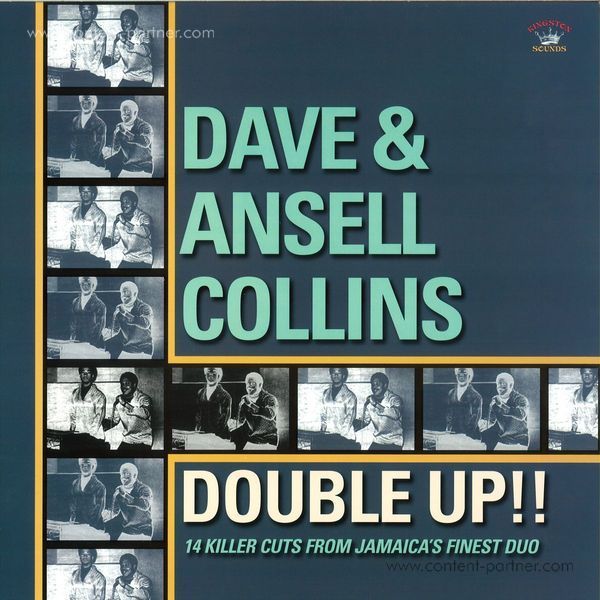 description
The Jamaican Reggae duo Dave and Ansell Collins hit big time in 1970 when they topped the UK Charts with one of the all time classic reggae singles 'Double Barrel'.

It also became one of the first Reggae hits in the USA.
The distinctive chant of singer Dave Barker calling out the intro to songs letting the listener know what about to hit them is timeless.

He also carries a great soul voice that has added magic to many a great reggae tune.

Dave and Ansell are two talented artists that on their own have added so much to the reggae sounds we know and love.
But together they have made a name that will go down in history as one of the great duo's that came out of Jamaica and onto the world's stage.

We have compiled a set of songs that show the wide ranging talents of Dave Barker and Ansell Collins..

Time to Double Up...one more time........