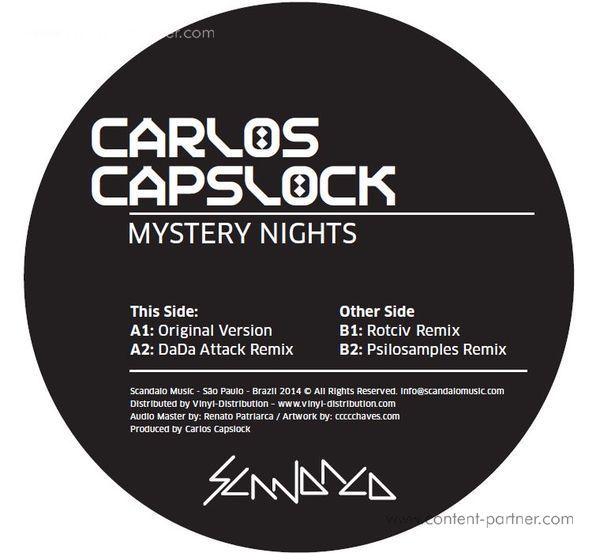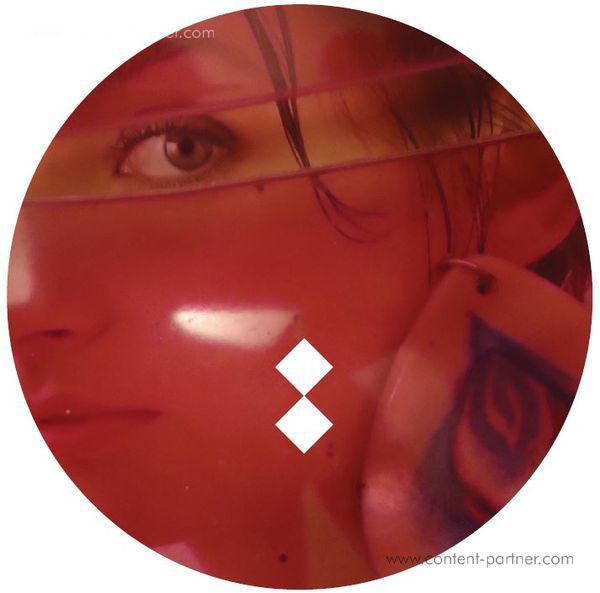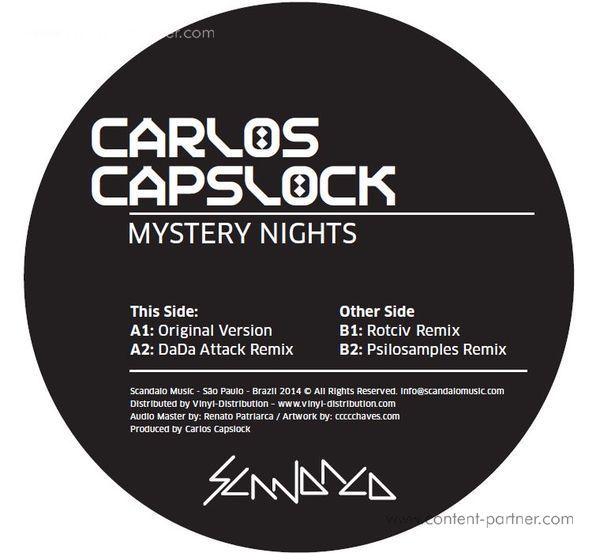 description
Scandalo Music, the exquisite label from São Paulo (Brazil), is back with another 12" from the city most emblematic DJ, Carlos Capslock (aka Paulo Tessuto). Carlos Capslock has an eclectic style which has gone through various tastes and is also the name of one of the best parties in São Paulo right now. The party mottos start from socio-politic themes distorting them with extreme sarcasm. Visual performances, artistic interventions, eclectic DJ's and weird places all come together to make Capslock the most complete party in São Paulo, in which you will find the most Babel-ish public open to renewed Dionysian experiences.

Carlos Capslock delivers his first 12" full of eastern creamy sounds and atmospheres. The narghile harmony and the xerazade curves reflect on the excited gypsy mourning of Mystery Nights. A spark flashes on the serpent eyes and a smile reveals its razor tongue. The moon phases pass by in the rhythm of the beat, every 4/4, bewitched.
DaDa Attack, the circuit bending specialist producer, de-construct in fragments the eastern samples, distorting the bass, turning the track into a more robotic theme leaving the moorish spirit in the first level.
Psilosamples gives a fresh sound with its remix, bringing jazzy dissonances remaining from the african experimentalism of 60's and 70's. Finally, Rotciv synthesisers throw us straight into a Egyptian retro-futurism with its roots in Detroit Techno.