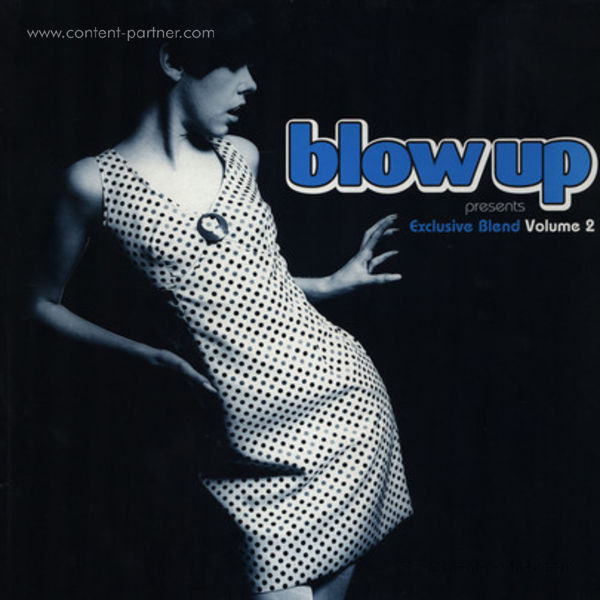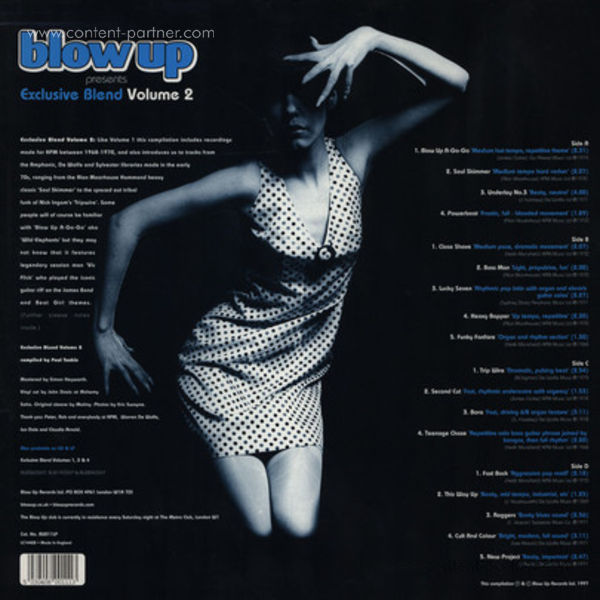 To order please add to basket and proceed to check out
1.
james clarke - blow up a go go
---
2.
alan moorhouse - soul skimmer
---
3.
jack trombey - underlay no3
---
4.
alan hawkshaw - powerboat
---
5.
keith mansfield - close shave
---
6.
alan moorhouse - boss man
---
7.
sydney dale - lucky seven
---
8.
alan moorhouse - heavy booper
---
9.
keith mansfield - funky funfare
---
10.
nick ingman - trip wire
---
11.
james clarke - second cut
---
13.
keith mansfield - teenage chase
---
14.
keith mansfield - fast back
---
15.
johnny hawksworth - this way up
---
16.
claude vasori - - raggers
---
17.
lee mason - cult & colour
---
18.
john reids - new project
---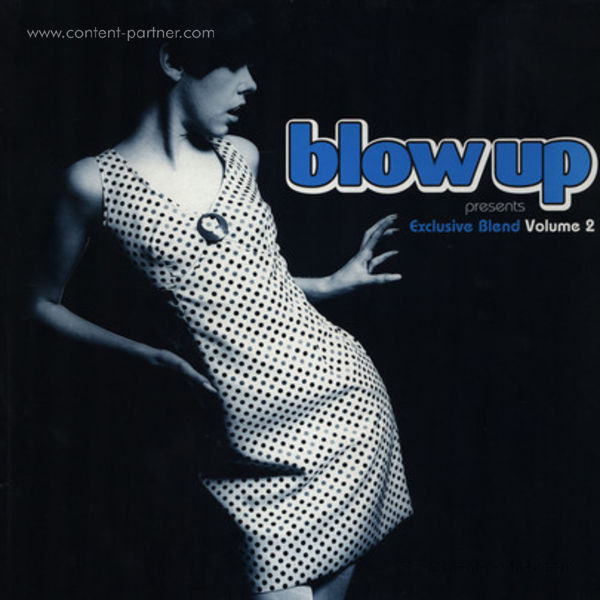 description
Reissue of Volume 2 from the classic groundbreaking Blow Up presents Exclusive Blend music library series sees Paul Tunkin, DJ & founder of legendary Blow Up club, entering the vaults of De Wolfe, Amphonic and once again KPM. As with a bulk of Exclusive Blend 1, many of these tracks were receiving their first commercial airing on this album's release. Released in 1997, the album also introduced James Clarke's Wild Elephants to the world, which was subsequently picked up by Gap and used on the 1999 'Khaki A Go-Go' worldwide campaign. As a thankyou from the writer it was re-titled 'Blow Up A-Go-Go' and became the title track for the successful V2 / Blow Up compilation 'Blow Up A-Go-Go! Dancefloor Classics from The Legendary Blow Up Club'. This album includes tracks from many great music library theme writers including Keith Mansfield, Alan Hawkshaw and Syd Dale, and includes the Alan Moorhouse Hammond heavy classic "Soul Skimmer" and the spaced out tribal funk of Nick Ingman's "Tripwire". Long due for a reissue, Volume 2 has been unavailable for several years fetching up to £100 on eBay! Blow Up presents Exclusive Blend Volume 2 has received much international recognition with DJs, collectors and plain old music lovers alike, introducing many to the twilight world of the unknown session man just doing his thang. Like it's predecessor this album has gained a loyal cult following and was continually repressed after it's original release. It remains a ground-breaking introduction to the world of the music library, the second in a series reflecting the diverse music that can be heard at London's legendary Blow Up club.