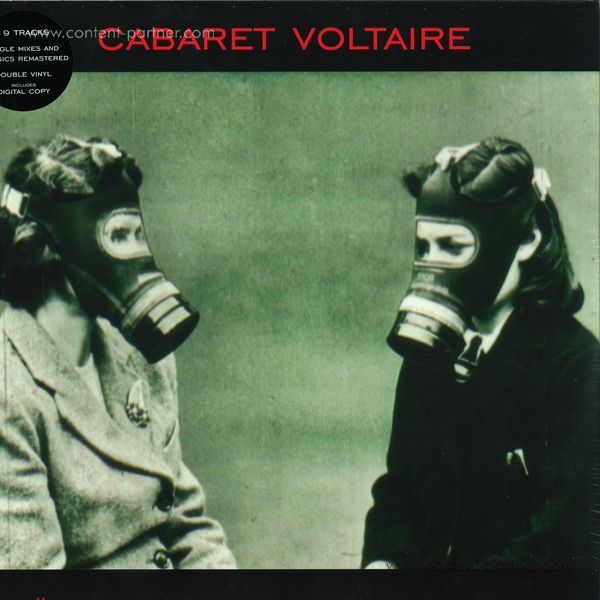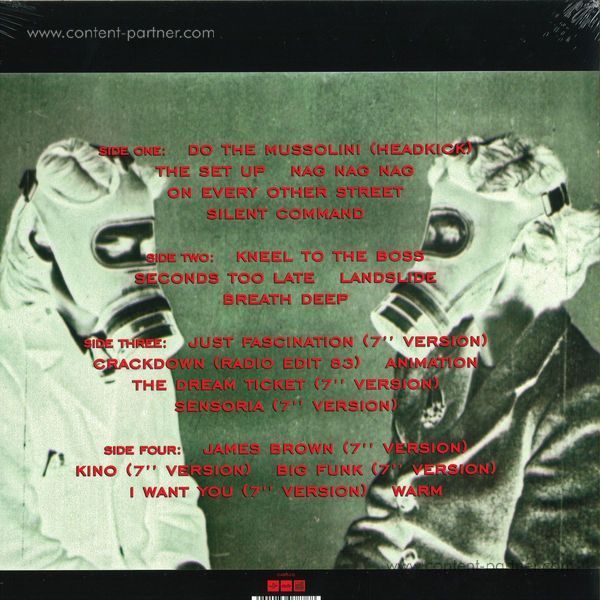 No. 7885 (Electropunk To Technopop 1978)
To order please add to basket and proceed to check out
1.
do the mussolini (headkick)
---
10.
just fascination (7 version)
---
11.
crackdown (radio edit 83)
---
12.
the dream ticket (7 version)
---
14.
james brown (7 version)
---
17.
i want you (7 version)
---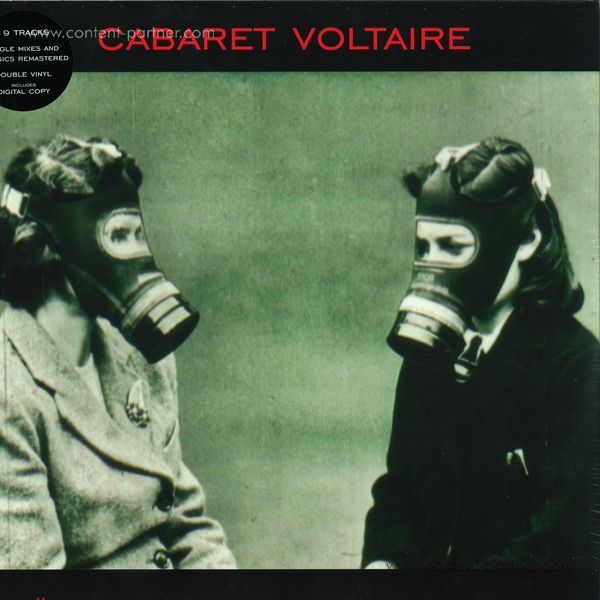 description
Cabaret Voltaire veröffentlichen eine fantastisch selektierte Compilation mit Singles, Raritäten und B-Seiten auf Mute, welche zwischen 1978-1985 entstanden sind.

#7885 (Electropunk to Technopop 1978 - 1985) vereint zwei verschiedene Perioden ihres Schaffens, die Jahre 1978-81 und 1983-85, erstmals auf einer Veröffentlichung und folgt der remasterten Vinylausgabe von Red Mecca sowie des jetzt schon legendären (und ausverkauften) Box-Sets #8385 (Collected Works 1983 - 1985). Die Compilation reist von 1978 nach 1981, also in jene Zeit, als CVs Lineup aus Richard H Kirk, Stephen Mallinder und Chris Watson bestand, in erster Linie in den Western Work Studios in Sheffield aufgenommen und auf Rough Trade Records veröffentlicht wurde, und in die Jahre 1983 bis 1985, nachdem Watson die Band verlassen hatte und CV auf Some Bizarre/Virgin veröffentlichten.

Cabaret Voltaire waren neben Human League, Joy Division/New Order, Throbbing Gristle, Fad Gadget und The Normal Teil des sich formierenden UK Electronic Movement der späten Siebziger. Ihrer Zeit weit voraus, experimentierten sie mit Dance Music, Techno, Dub, House und wurden zu einer der einflussreichsten Bands der letzten 35 Jahre.