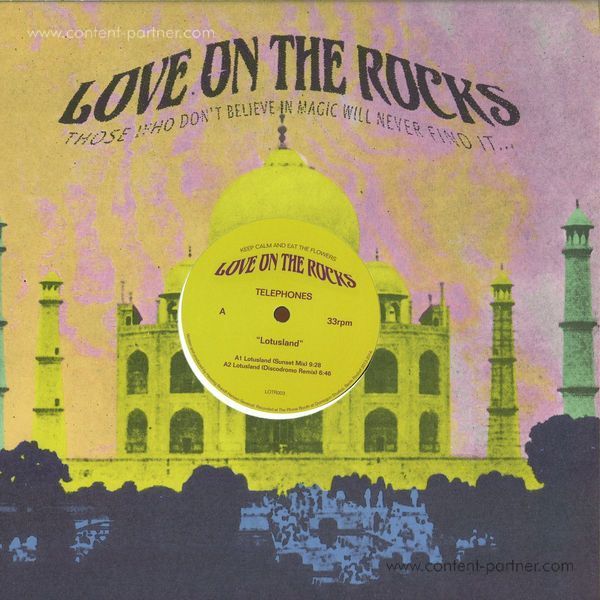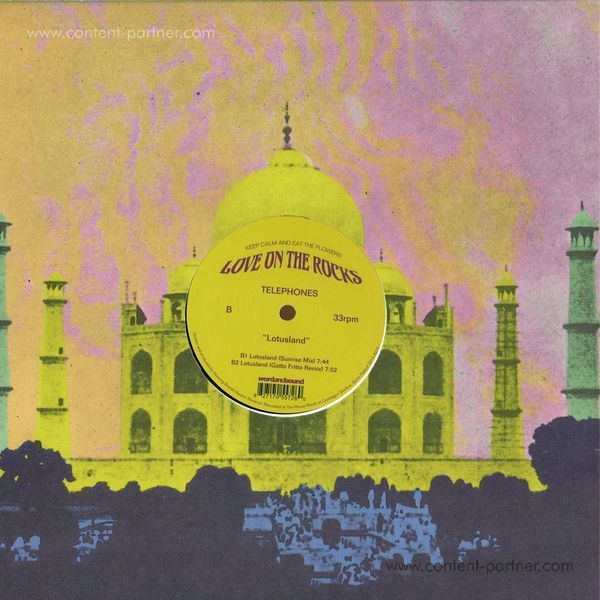 Lotusland, Discodromo, Gatto Fritto Rmx
To order please add to basket and proceed to check out
1.
lotusland (sunset mix)
---
2.
lotusland (discodromo remix)
---
3.
lotusland (sunrise mix)
---
4.
lotusland (gatto fritto mix)
---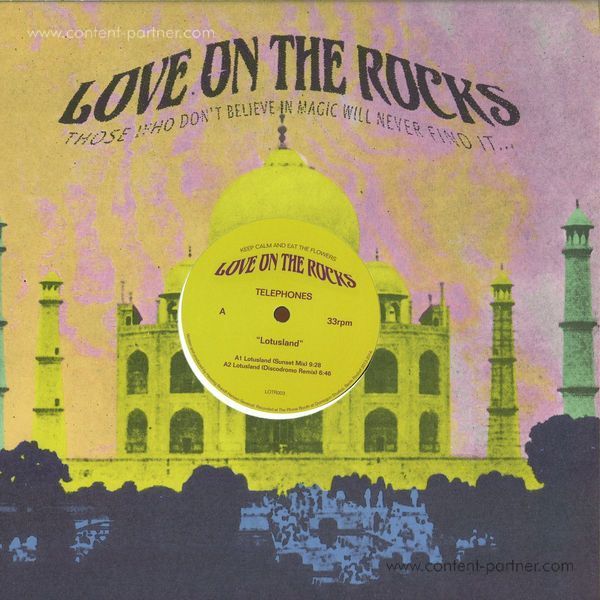 description
Love On The Rocks is back again for the second time in as many months, this time with a true summer release. With EPs for Sex Tags Ufo and Running Back causing a huge stir, Telephones goes even fur- ther, offering the beautiful Meditiranian house anthem that is?Lotusland and comes backed with remixes from Discodromo and Gatto Fritto no less. Up and coming is definitely a term that can be applied to Norway's Telephones. While a?debut release on Full Pupp hinted at things to come, it was 2013's "Rytmenarkotisk" on Sex Tags Ufo that signaled him to be a young producer with the golden touch. More than just another deep house pastiche, the track, plus the flip co-production with DJ Fett Burger was praised far and wide. The recent edits and reworks on the Pleasure Unit 1 EP and surely the breakout Ocean Called EP for Running Back means 2014 is Telephones year. Taking this further is Lotusland - here appearing in two distinct versions. An irrestible melody that takes the influences of early 90s NYC clubbing but with that uplifting European touch so loved by Italian producers of the day. With that Mediterranean thought in mind it seems apt to name the versions for their vibe - Sunrise and Sunset. Whichever, you decide. Italian duo Discodromo take Lotusland to a soft-waved shore to get some discoid sand between the toes, while finally good friend and stellar producer Gatto Fritto shows his genius with a spaced out Electro Boogie wig-out, full of laser lights and seductive reverbs. A very special release that takes continues never-ending magic of Norway producers but clearly with Telephones very own signature sound - this EP is pure ecstasy.