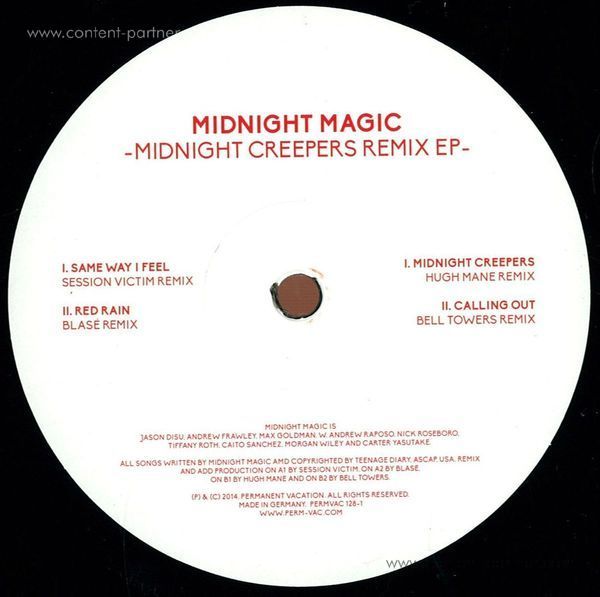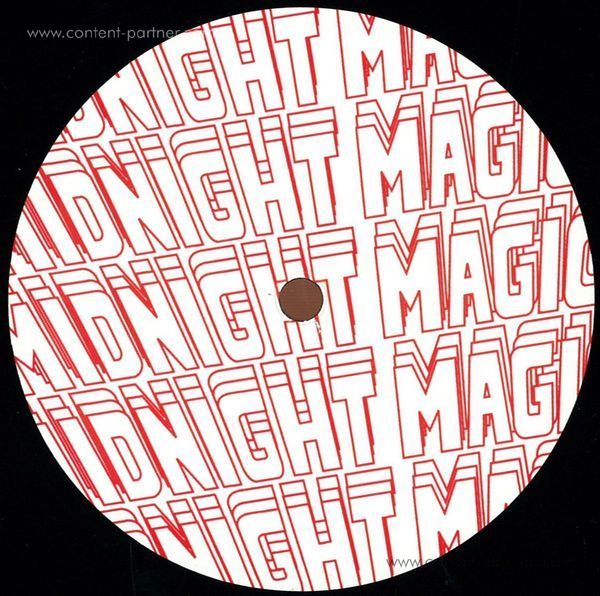 Midnight Creepers Remix Ep
To order please add to basket and proceed to check out
1.
same way i feel (session victim remix)
---
2.
red rain (blase remix)
---
3.
midnight creepers (hugh mane remix)
---
4.
calling out (bell towers remix)
---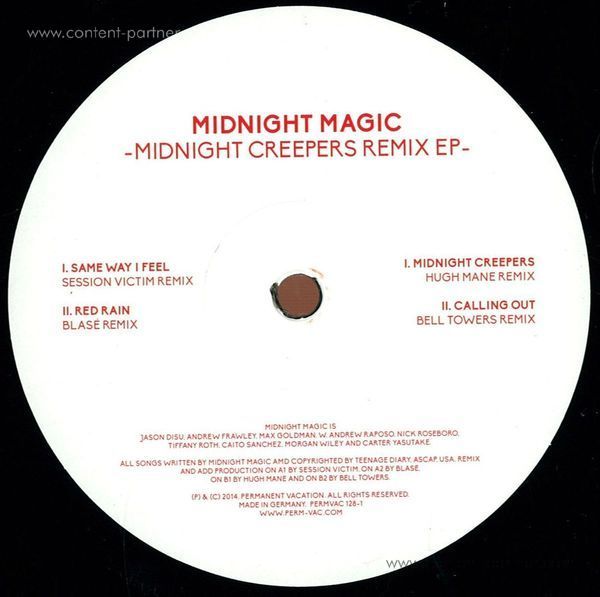 description
Session Victim give "same way I feel" the dubby funk treatment that reboosts the best moments of 1995 before your inner eye. From Berlin to L.A. where Suzanne Kraft and Secret Circuit aka Blasé of Esp institute evoke the mighty big sun with a sweaty Dschungel rework of "Red Rain".

Turn the record over for more goodness. Hugh Mane of Running Back fame is turning "Midnight Creepers" into an analogue house jam for enchantment under the sea. While Public Possession and Internasjonal regular Bell Towers powers an euro 80's soundtrack for your Trans Am out of "Calling Out" so you better buckle up.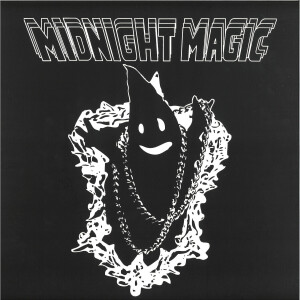 Electro / Electronic
Midnight Magic
Permanent Vacation
€11.39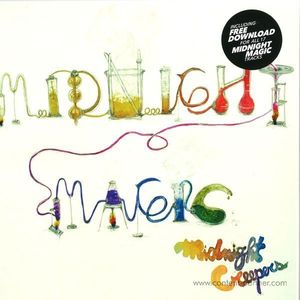 House
Midnight Magic
permanent vacation
€13.29
House
midnight magic
permanent vacation
€7.79