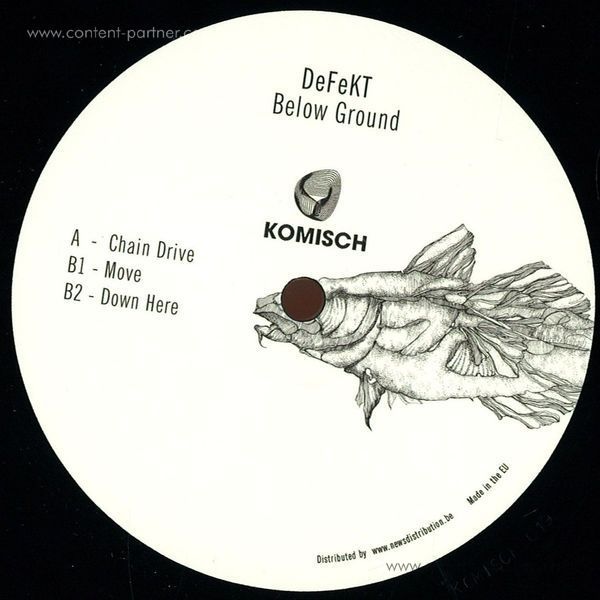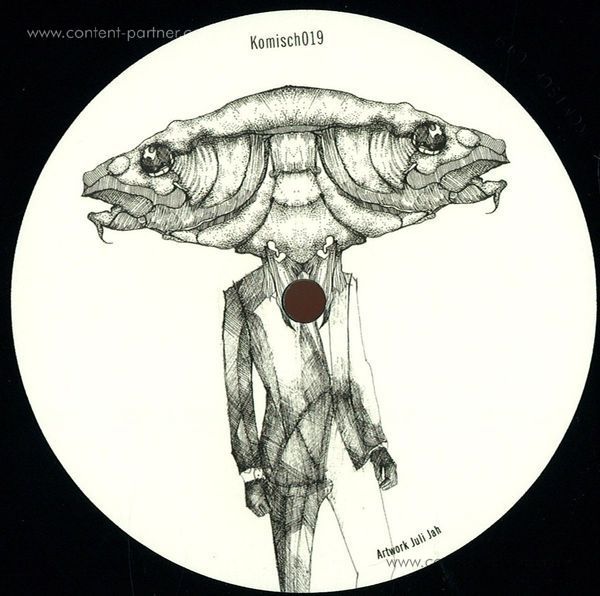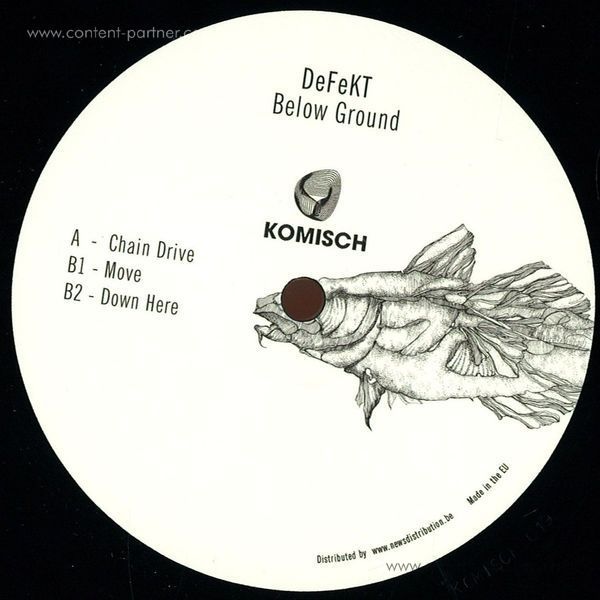 description
Komisch welcomes Irish modular wizard DeFeKT to the label.

Having recently released a stunning EP for Rob Booth's Electronic Explorations label, Dublin-based producer, real name Matt Flanagan, drops three killer tracks on 'Below Ground', the nineteenth Komisch record.

Flanagan's mastery of hardware gear is audible from the get-go as "Chain Drive" as sparse kicks are married with drip-drop frequency tones and insistent percussion.

Uniting the primal ghetto urges of Mike Dunn and Robert Armani with the stealth-bomber precision of electro funk, "Chain Drive" is a peak-time cut that stands out from the crowd.

On "Move", Flanagan revisits similar territory, but amid the rolling 808s drops a bass so oppressive it makes Putin look a softie. When the acid break drops, the intensity levels are pushed into the red.

Finishing with "Down Here", Flanagan reveals a deeper side to his sound, but the dubby chord sequences are underpinned by lithe drums and clanging percussion.

DeFeKT may be underground but he's shooting for the stars.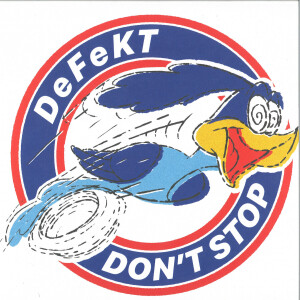 Electro / Electronic
DeFeKT
Winthorpe Electronics
€9.65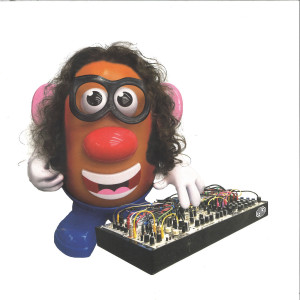 Techno
DeFeKT
Winthorpe Electronics
€9.65