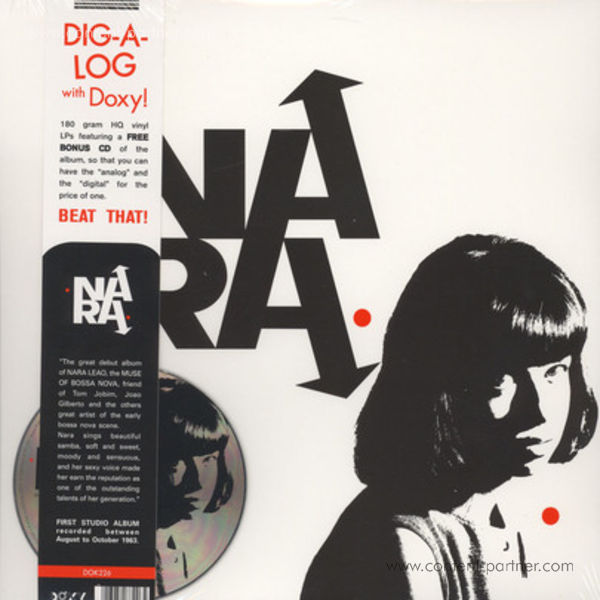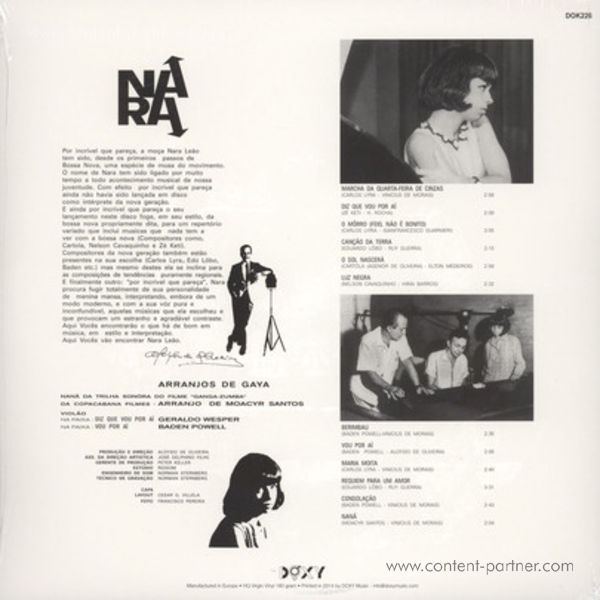 1.
Marcha Da Quarta - Feira De Cinzas
---
3.
O Morro (Feio, Nao E Bonito)
---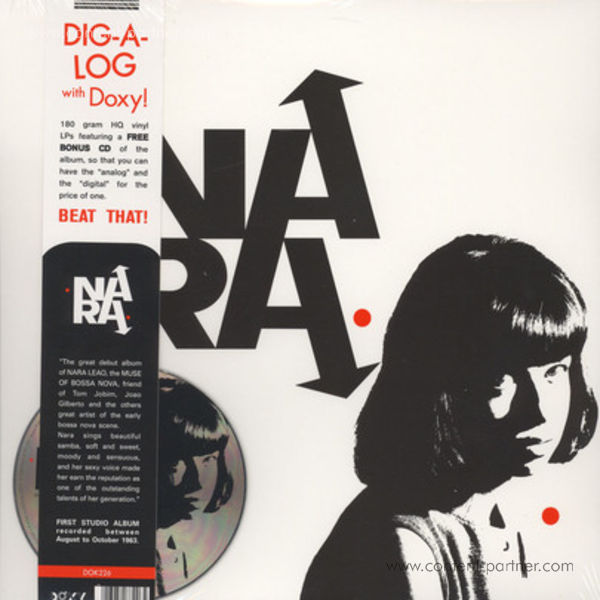 description
The great debut album of NARA LEAO, the MUSE OF BOSSA NOVA. Nara sings beautiful samba, soft and sweet, moody and sensuous, and her sexy voice made her earn the reputation as one of the outstanding talents of her generation.

When she was twelve, her father gave her a guitar since he was worried about her being shy. Popular musician and composer Patricio Teixeira and classical guitarist Solon Ayala were her teachers. While still a teenager, she met a number of singers and composers who took part of Bossa Nova's musical revolution, in late '50s and early '60s, including Roberto Menescal, Carlos Lyra, Ronaldo Bôscoli, João Gilberto, Vinicius de Moraes and Antônio Carlos Jobim.