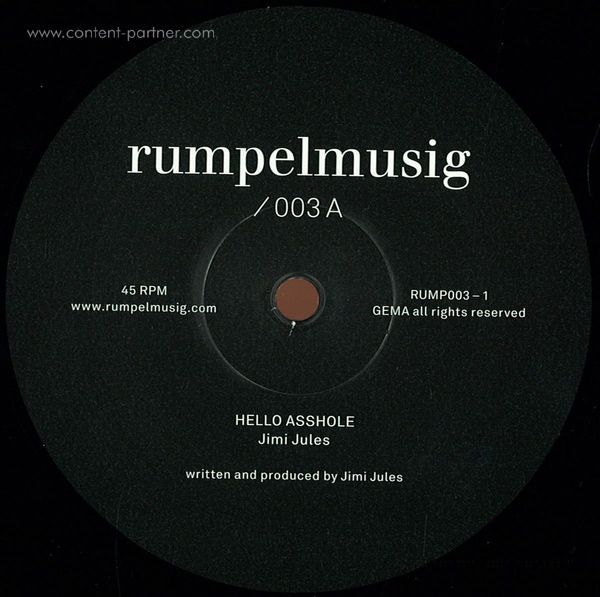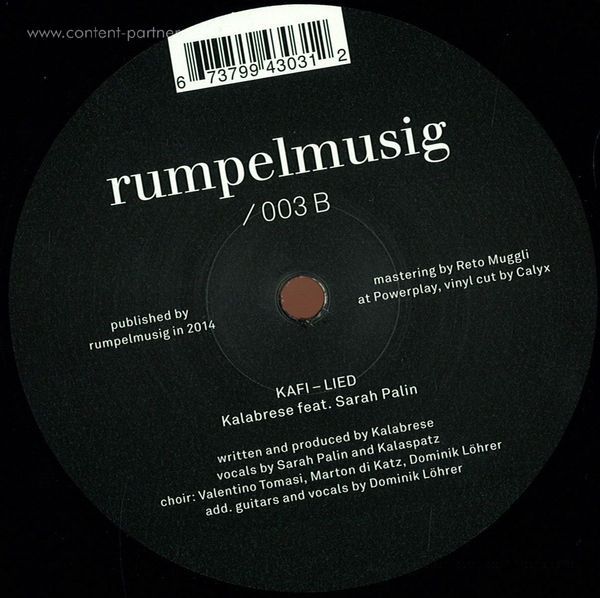 Hello Asshole / Kafi Lied
To order please add to basket and proceed to check out
1.
Jimi Jules - Hello Asshole
---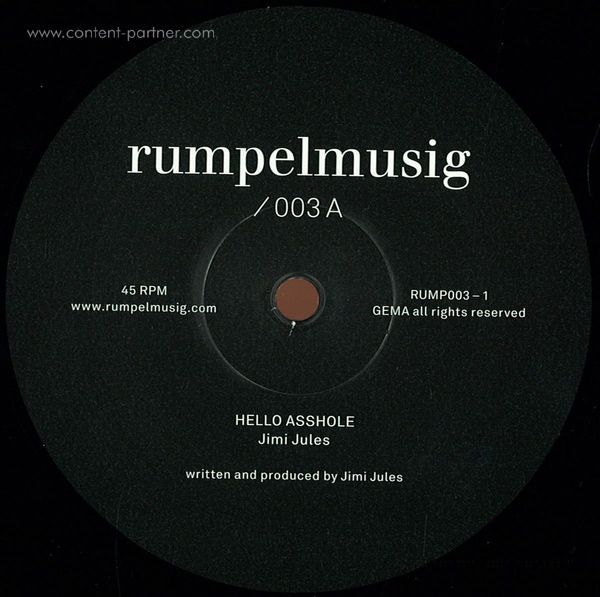 description
- hello asshole' comes with a crispy swinging groove, which is almost a breakbeat and the sounddesign sweeps splendidly. and then this compelling guitar riff appears and together with the voice and a bold synthi-line, it lifts us to new heights; right where you just drift away, big number, somehow stoned, but still kicking. jimi jules is a true musician, who prefers recording everything by hand, just like kalabrese, and sings himself, when he's in the right mood and has something to say. currently he's busy recording his debut album, trying to express himself and refining his style. jules is one of zurich's up-and-coming talent and already had a bunch of releases, no matter if techy, housy or some kind of dancepop, this boy rules.

The b-side's - kafi-lied' is an ode to the coffee drinking. taking time in the morning and starting the day with a relaxed mood. and the voice of sarah palin, singer of the rumpelorchester, gives the song the energy to gleam over everything to passionately throw oneself into the day and fall in love. Once again a strong performance by the zurich vocalist, the soul breathing just like fresh coffee flavor. The rumpelorchester guys join with a - rumply' choir and kalabrese adds the white milk froth with the right groove and his characteristic analogue synthi pads.