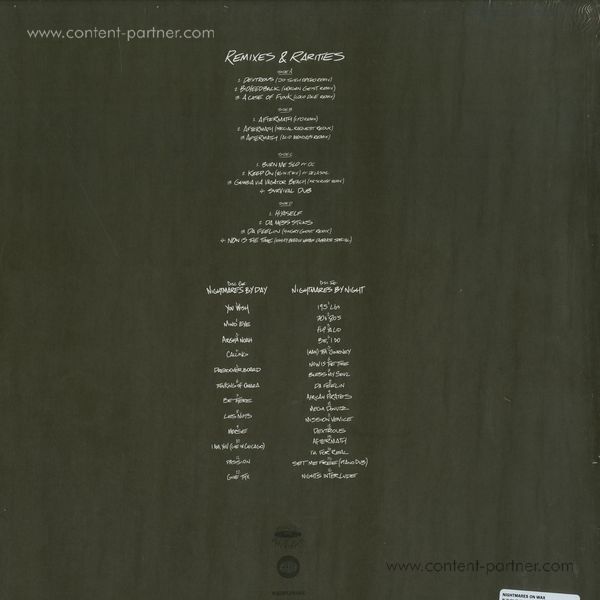 N.O.W. Is The Time (2LP + 2 CD + MP3)
To order please add to basket and proceed to check out
1.
dextrous (jd twitch optimo remix)
---
2.
biofeedback (morgan geist remix)
---
3.
a case of funk (loco dice remix)
---
5.
aftermath (special request remix)
---
6.
aftermath (acid monday remix)
---
8.
keep on (feat de la soul - 86 in it mix)
---
9.
gambia via vagator beach (mr scruff remix)
---
13.
da feelin (hungry ghost remix)
---
14.
now is the time (ashley beedle warbox dubplate special)
---
24.
i am you (live in chicago)
---
41.
set me free (piano dub)
---
description
Die NOW Geschichte umfasst viele Jahrzehnte und Genres. Evelyn begann als B-Boy der 1980'er Hip Hop- und Graffitszene, er fusionierte New Yorker Hip Hop mit zu der Zeit populären UK Sounds und entwickelte sich so zum Pionier des dubby Trip-Hop/Downbeat. Mit Klassikeralben wie "Smokers Delight" und "Carboot Soul" sowie Kooperationen mit De La Soul und Roots Manuva wurde NOW zu einem der wichtigsten Vertreter für Hip Hop, Funk, Dub & Soul. Die Stärke seiner Inspiration auch nach 25 Jahren verdeutlichte jüngst das überraschend frische Studioalbum "Feelin' Good". Nun erscheint die Greatest-Hits-Doppel-CD "N.O.W Is The Time" mit 28 Tracks, die Evelyn in einen chilligen "By Day" und einen groovigen "By Night" Part aufteilt. Parallel dazu erscheint das limitierte Boxset "N.O.W is The Time - Deep Down Edition", das neben der 2CD zwei Vinyle mit unveröffentlichtem Material, neuen und Klassiker-Remixen (u.a. Ashley Beedle, LFO, Loco Dice) sowie ein Buch mit diverser Memorabilia und Interviews enthält.