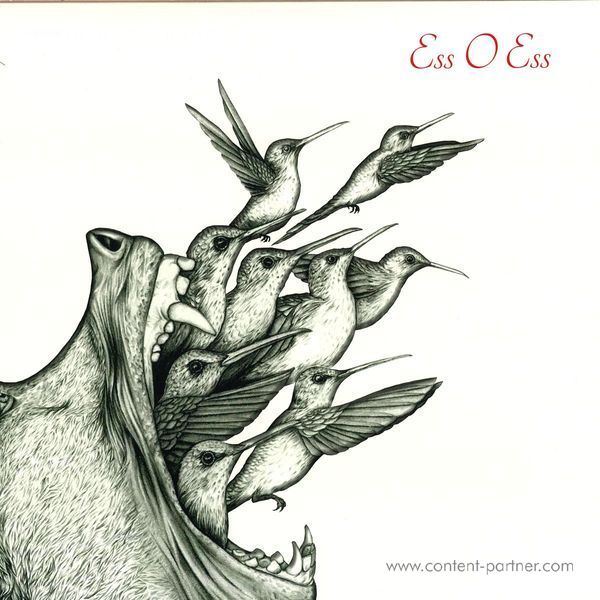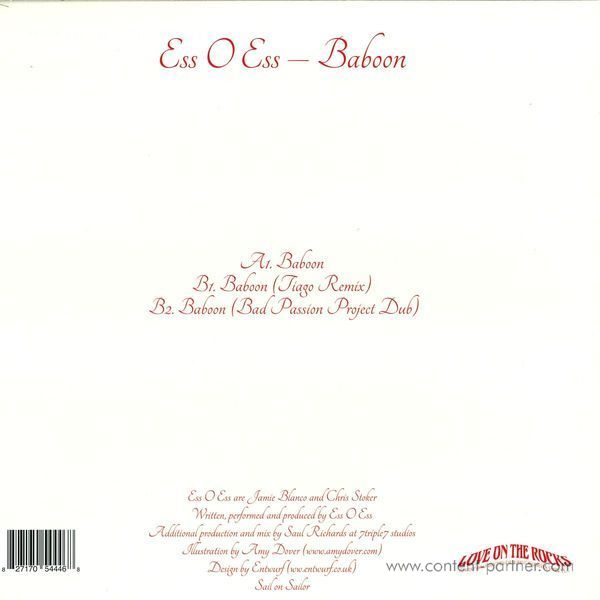 To order please add to basket and proceed to check out
3.
baboon (bad passion project dub)
---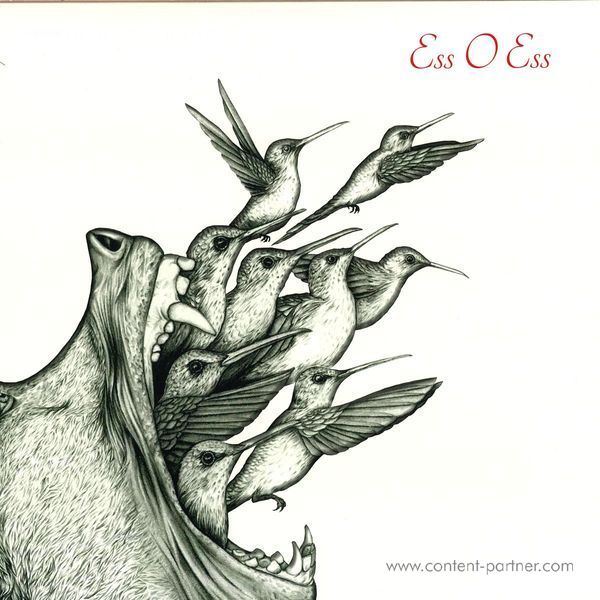 description
Love On The Rocks returns to the floor, with their second EP in what will prove to be an exciting summer of releases. Following the success of the Massimiliano Pagliara produced debut, LOTR presents the world premiere of Ess O Ess - a new venture from London based producers Jamie Blanco and Chris Stoker. After a flying episode on the first LOTR release, 'Baboon' pushes us back to earth, to the filthy grounds of the muggy woodlands of the southern hemisphere. The jungle motif that leads the track from the beginning slowly fades into a mild breeze of a distinct guitar theme before shaman voices call the ghosts of his ancestors and completes the patina on this heavy Malaria infected summer jam. Portuguese musician and demanded producer Tiago uses the jungle setting to create a classic special agent disco movie scene in the exotic wild of the mid seventies, erotic adventures included. Finally, calming down from an after party in some sleazy hotel room, the Bad Passion team offer their own take - a Dub that detaches the bass guitar from the original offering the appropriate space to grow and delay. Now brush off your shoulders and start a fire - it's cool out there in the desert at night.