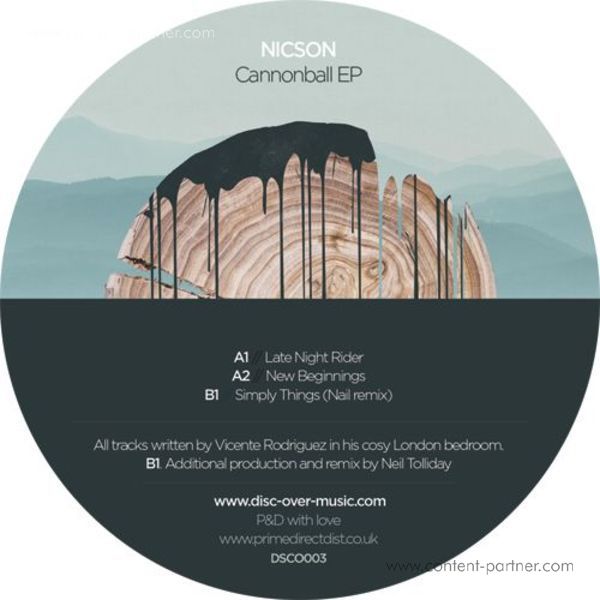 3.
simply things (nail remix)
---
description
Vicente Rodriguez aka Nicson makes his debut on Disc Over with a killer package of warped house music aimed straight at the dancefloor. The package is topped off by a killer remix by the legendary Nail.

Nail is an alias of Neil Tolliday, a UK producer whose solo work mostly stopped around the turn of the millennium when he started making downtempo music in the duo Bent. Before that, he'd released a string of punchy house EPs as Nail, primarily for Classic and DIY, a label based in his hometown of Nottingham. His records became favorites among house DJs, and remained so more than a decade later, when one of his songs, "Til the Feeling's Gone," popped up on Zip's fabric 67 (and was, for many, a stand-out of the mix).

Building on the big impact of the first two releases from label boss Tim Green and Luca Lozano & Mr Ho, Disc Over Music is back with an excellent new EP from Nicson. The four-track package comes with a standout remix from long standing house champion, DIY Discs man and former member of downbeat duo, Bent, namely Nail aka Neil Tolliday.

The fast rising Nicson appeared on the label's last release with a fantastic remix and now deservedly gets a full EP of his own. Before now he has also released on Flumo Recordings and has proven himself to be an adept studio hand with a unique house perspective, so it's for that reason that he has more music soon to come on Souvenir and Get Physical.

This is another well-assembled package from Disc Over that proves the label is well and truly on the pulse.
Tech-House
Luca Lozano & Mr.ho
Disc-over
€8.29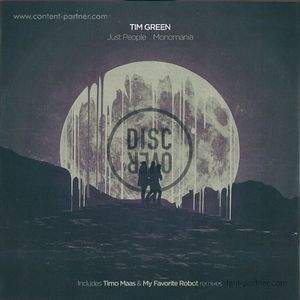 House
Tim Green
Disc-over
€8.29