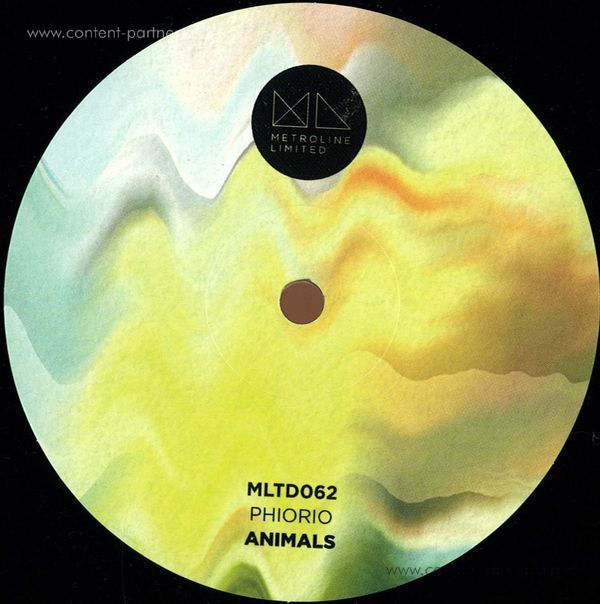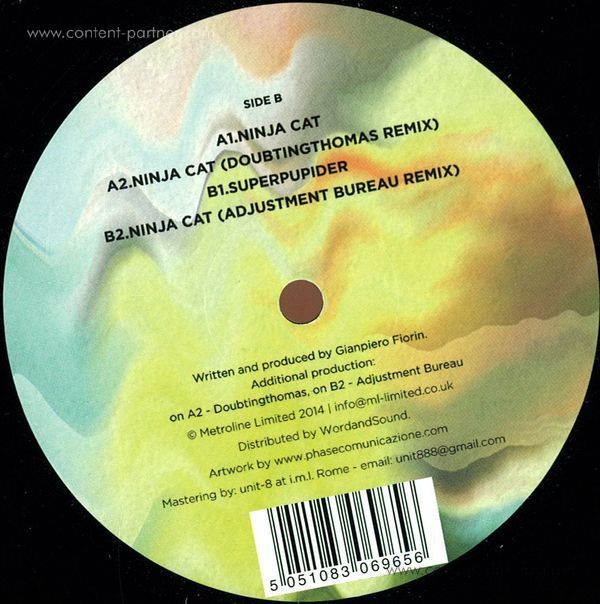 To order please add to basket and proceed to check out
2.
ninja cat (doubtingthomas remix)
---
4.
ninja cat (adjustment bureau remix)
---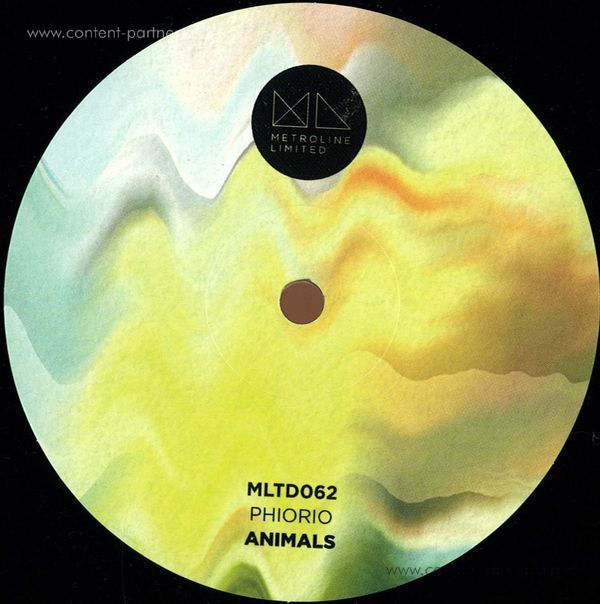 description
After co-running Metroline Limited for the past 6 years and after a series of digital releases and remixes for both Metroline and Retrometro (as well as Letroom Limited and MBF amongst others), Phiorio's vinyl debut on ML finally sees the light of day. The choice of remixers has also been laborious but over at Metroline HQ we are really happy that in the end we managed to secure two stunning reworks by the likes of the more and more in demand French producer Doubtingthomas (with releases on labels such as Hummingbird, Organic and of course, Metroline Limited) and the super-hot up and coming Russian producers Adjustment Bureau. The EP opening track Ninja Cat is a deep and quirky number. The groove is tight with heavy drums and crisp percussions. An acid b-line leads the way while atmospherics pop in and out until an off key synth appears and adds a level of spookiness to the proceedings. Doubtinthomas remix take things into even deeper territory. His landmark reduced drum programming is very noticeable here with shuffled up percussions, lush pads and a very heavy bass to guarantee maximum impact on the dancefloor. Superpupider is a no-nonsense straight up dark and dirty techno tool. It's all about the groove with this track, the drums lead the way with clever use of filtered hats and percussions. That said, Phiorio's ability with abstract sound is still in evidence with plenty of spooky voices, pads and noises firing off in all directions. Adjustment Bureau remix of Ninja Cat completes our tasty package. The Russian duo's (soon to release a stunning debut EP on Hypertone) approach is in line with modern trippy and experimental techno and has a distinctive 'Romanian' vibe. They used the original elements of the track and added extra percussive and vocal samples to create an epic, intricate and groovy paranoid funk number.