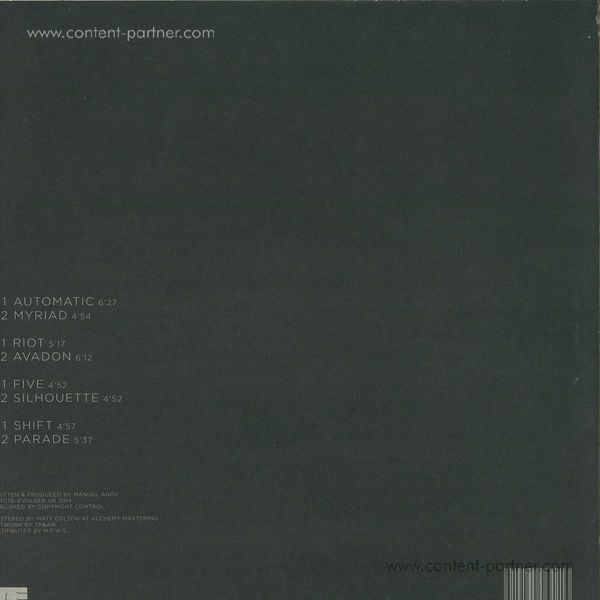 To order please add to basket and proceed to check out
description
After two succesful EP releases on the label, Psyk aka Manuel Anós is back on Mote-Evolver inaugurating his first full-length album effort with "Time Foundation". It's no surprise that Psyk is releasing his debut album on the label as his previous two EPs Distane (2012) and Arcade (2013) both have left us wanting for more to see his full
potentials as a producer.

Time Foundation proves to be an outstanding collection that shows the full spectrum of Psyk's sound and the range of skills as he expands and explores different depths and moods. Keeping the energy level constant at the peak, there's no downtime in "Time Foundation". And while 10 sharp-cut tracks are all armed with clean, streamlined
groove and impressive sound design therefore may soundincredibly slick and effortless, once you listened closely - and they will demand your attention - that kind of breezing through swift force is only the byproduct of Psyk's high caliber production ability to map out meticulous structures with a great detail.


Time Foundation is packed with no-frills, on-point peak-hour techno tools finely executed with a minimalistic concept of doing more with less, as most of the tracks are composed with no more than five elements. It's a higly functional album and strong effort from Psyk that spoils the listener with mesmerizing details and provides the diversity of sounds and textures today's techno has to offer.