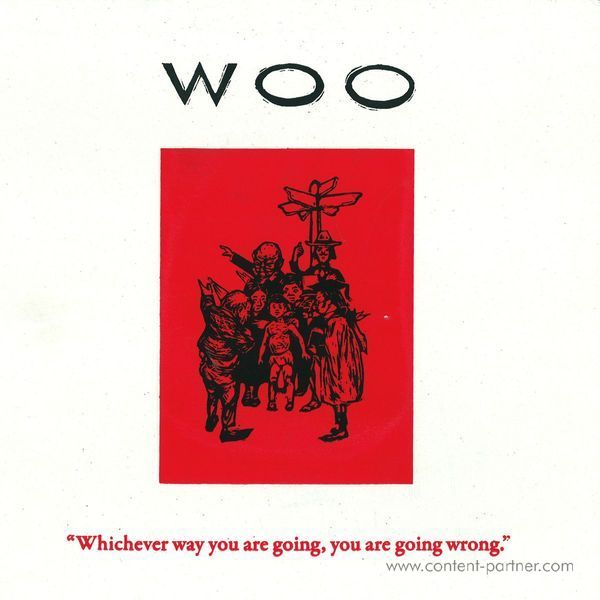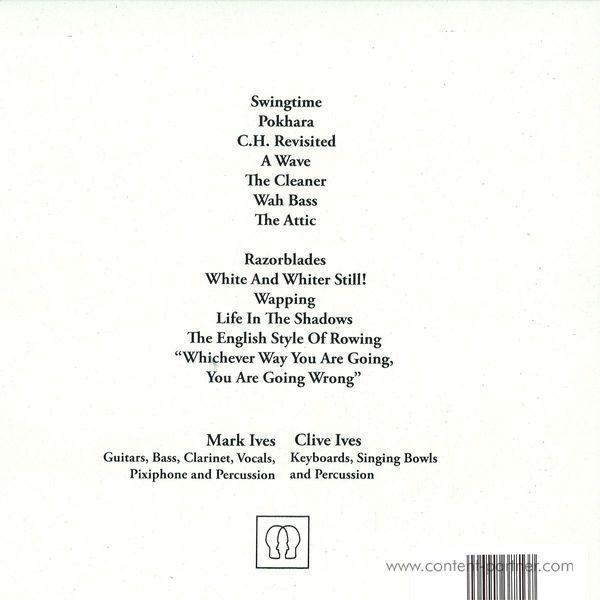 Whichever Way You Are Going, You Are Go
genre:
Electro / Electronic
To order please add to basket and proceed to check out
12.
the english style of rowing
---
13.
whichever way you are going, you are going wrong
---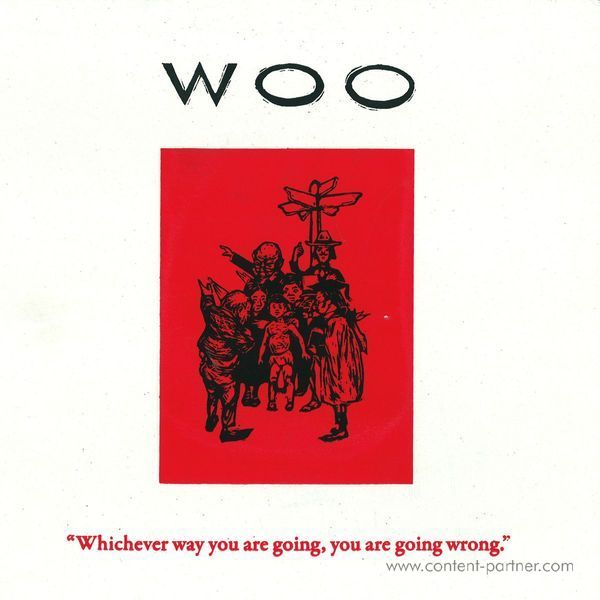 description
For the first time ever, the ive's brothers cult debut album is reissued, here in remastered format. Spread across 13 folk electro-acoustic pieces, an english love ode mixed with a melonconic darkness that transcends any simple happy-hippy pigeon-holing to offer much more.

Emotional Rescue is delighted to announce welcoming the enigmatic, electo-acoustic duo
Woo to the roster. Consisting of brothers Mark and Clive Ives, Woo will be releasing no less
than three albums with the label, Whichever Way You Are Going being the first.
Hard to catagorise, their personal folktronica is the result of Mark's melodic guitar, clavinet,
bass and vocals running through Clive's array of synthesisers. filters and effects, creating
something unique and sadly still, an largely unknown genius.
Described as sounding like the music the Durutti Column would of made with Penguin Cafe
Orchestra if produced by Brian Eno, Woo have recorded over 1,500 tracks, however here for
the first time is the remastered reissue of their cult and cryptically titled debut album.
With percussion that echoes elements of Kosmiche's rolling rhythms, the subtle and often
brooding textures and moods hint at fully formed songs that are in reality a series of
instrumental vignettes which together create a cinematic whole.
More than simple ambient minimalism, the liquid sounds seep in to your brain to offer a
particular take of the English new age meditative mindset - the green and pleasant land
maybe but with a twist of darkness not expected across 13 laconic pieces.
Released on both screen printed vinyl and CD, Whichever Way will be followed by what could
be their masterpiece, Into The Heart Of Love. Previously only available on cassette this will
be a collectors dream, while an in production third album promises further intrigue, bringing
together the Ives brothers and fellow space travellers the Seahawks. Close your eyes.