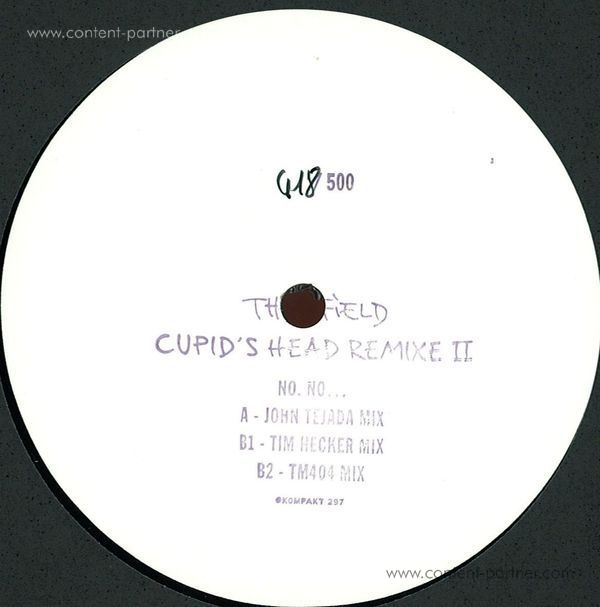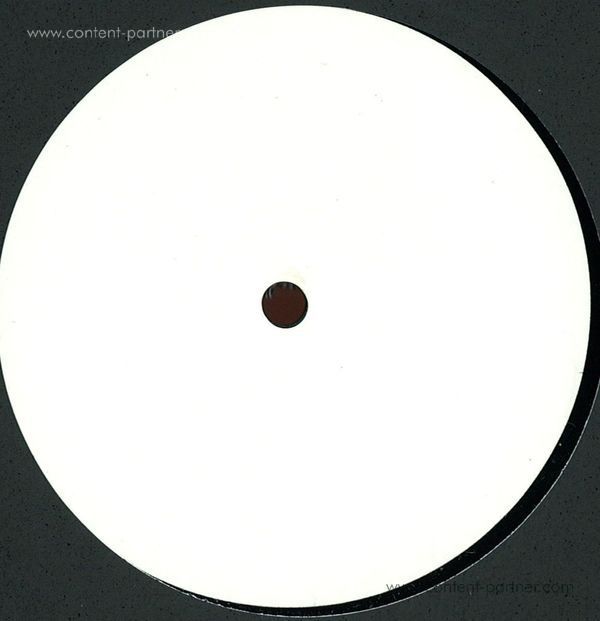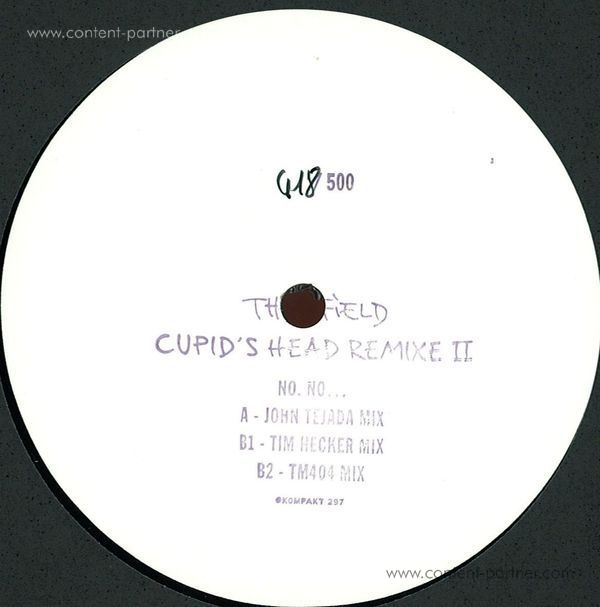 description
Last year was brimming with serious label highlights, but if we were forced to pick one, we might go with THE FIELD's much-celebrated CUPID'S HEAD (KOMPAKT 290), a crowning achievement for a producer whose track record already boasts an impressive quantity of masterly crafted full-lengths. With CUPID'S HEAD REMIXE II, we cap off a series of remixes on limited 12" vinyl with contributions from sonic pundits JOHN TEJADA, TIM HECKER and TM404 - again a diverse, yet tremendously becoming selection of fellow artists from all corners of the electronic universe.

The first rework to grace CUPID'S HEAD REMIXE II comes from none other than JOHN TEJADA, acclaimed puppet master and modular studio wizard. After hitting the shelves with WE CAN PRETEND (KOMPAKT 286) earlier this year, the LA-based producer continues his victory lap on contemporary dance floors with a deeply affecting take on album centerpiece NO. NO..., surrounding the somewhat desolate vocal samples with heartwarming synth washes and melodic momentum. What felt like a lonely soul looking for love on a deserted plain now finds itself walking down a brightly lit hallway, indulging in the sweeter moments of the melancholic spectrum - it's a staggeringly graceful track made to animate and mesmerize.

The second rework comes from highly acclaimed sound sculptor TIM HECKER, whose most recent album "Virgins" ranked among the very best of last year's full-length offerings. At first sight, his mix seems to stick the closest to NO. NO...'s original ambience, but as always with the Canadian producer the devil is in the details: subtle tweaks and discreet sabotaging pave the way for epic drones and iridescent textures.

For the final cut of CUPID'S HEAD REMIXE II, established Swedish beatsmith Andreas Tilliander brilliantly showcases his latest monicker TM404 with a slightly uncanny take on THE FIELD's monolithic looping, losing himself amidst frazzling acid bubbles and a deliberately stoic rhythm pattern.