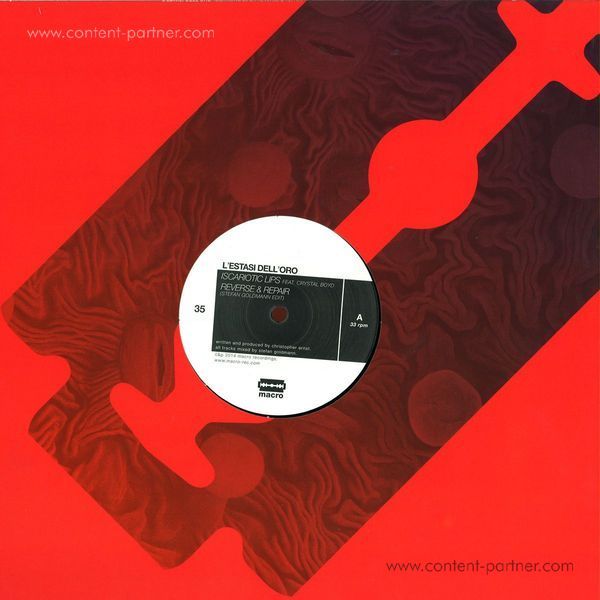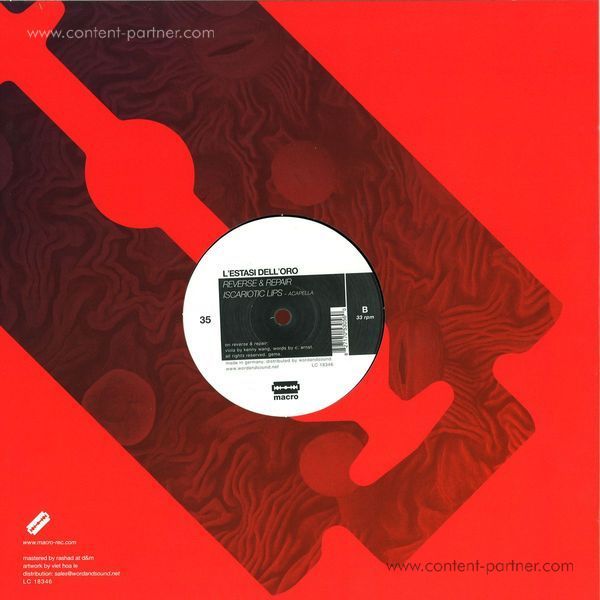 iscariotic lips, reverse & repair
To order please add to basket and proceed to check out
2.
Reverse & Repair (Stefan Goldmann Edit)
---
3.
Reverse & Repair (Original)
---
4.
Iscariotic Lips (Acapella)
---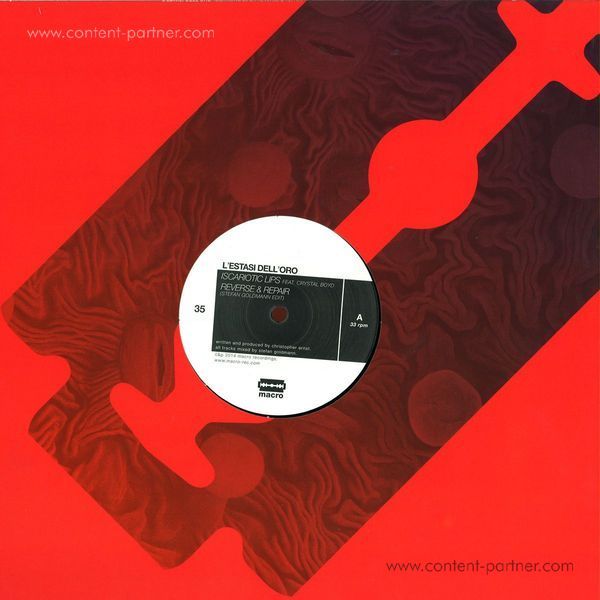 description
L'ESTASI DELL'ORO has become quite a phenomenon on the vinyl underground through his releases for Voodoo Down & his own Flaneur Audio imprint. The principles of what exactly makes his tracks pretty irresistible are brought to ultimate focus in ISCARIOTIC LIPS / REVERSE & REPAIR: multiple layers of noisy bits, shuffling time signatures around until you lose all orientation. 5 over 4 over 3 bend your mind in several directions all at once. Ultimately, all you know is just a groove - and what a groove! Then again, Crystal Boyd's sect-type, ultra-slowed voice and 'Reverse &Repair's numbing string loops leave no doubt: you're looking at the pleasures of apocalypse. For good reason L'ESTASI DELL'ORO is the first new artist to enter the Macro roster since Elektro Guzzi's legendary 2010 debut.

This 4 tracker was mixed by Stefan Goldmann who clearly knows how to sculpt intricate distortion mischief while maintaining a slamming drum kit. Enter an acapella of 'Iscariotic Lips' and a hefty 'beats only' SG edit of 'Reverse & Repair' and there's what 2014 can do for you.
Electro / Electronic
L'estasi Dell'oro
field
€9.65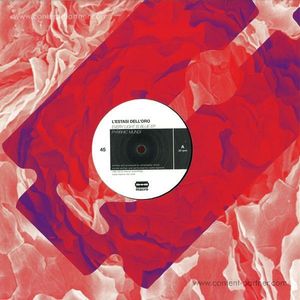 Tech-House
L'estasi Dell'oro
macro
€8.59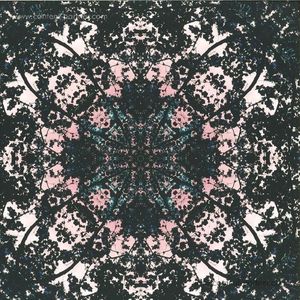 Techno
L'estasi Dell'oro
field
€17.99