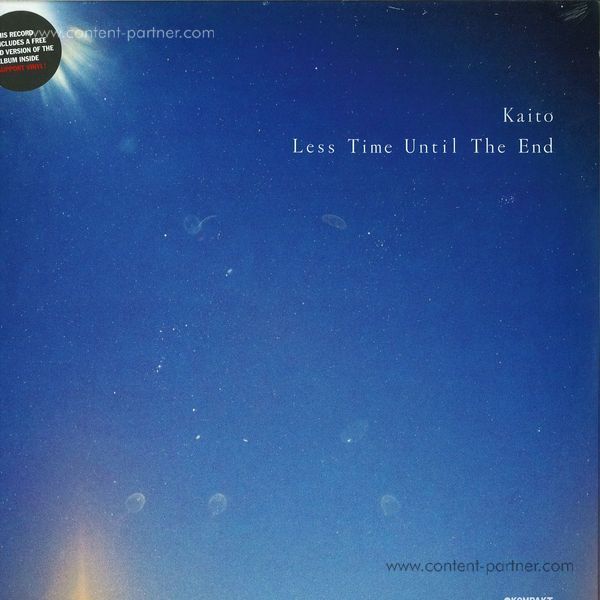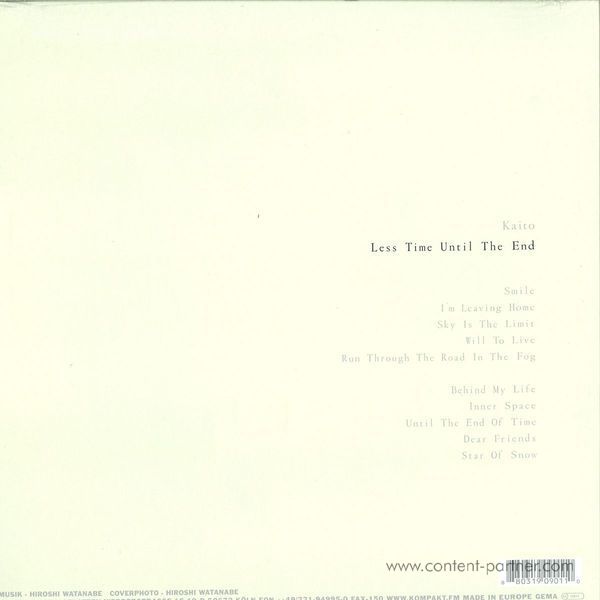 2.
I'm Leaving Home Beatless
---
3.
Sky Is The Limit Beatless
---
5.
Run Through The Road In The Fog Beatless
---
6.
Behind My Life Beatless
---
8.
Until The End Of Time Beatless
---
10.
Star Of Snow Beatless
---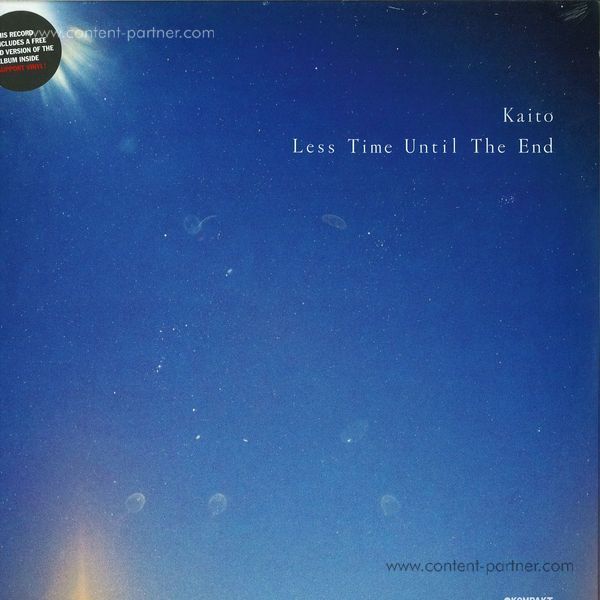 description
Im Oktober dieses Jahres präsentierte Kompakt UNTIL THE END OF TIME (KOMPAKT 288 CD111), das neue Album von Hiroshi Watanabe aka KAITO und das Ende einer langen Dürreperiode für Fans des erfahrenen Produzenten, die dessen letztes reguläre Release AND THAT WAS THE WAY (KOMPAKT 208) vor drei Jahren begrüßen durften. Wie bei Hiroshis früheren Alben sind wir hocherfreut, eine spezielle "Beatless"-Version der LP ankündigen zu können - unter dem Titel LESS TIME UNTIL THE END wirft dieses ein neues Licht auf das originale Werk.