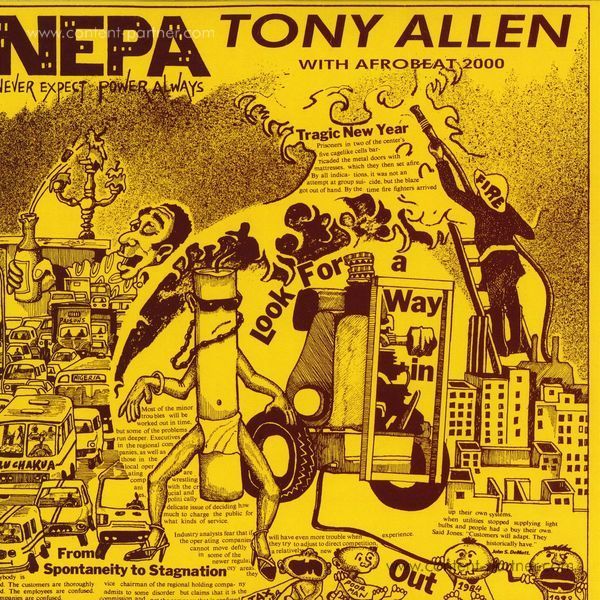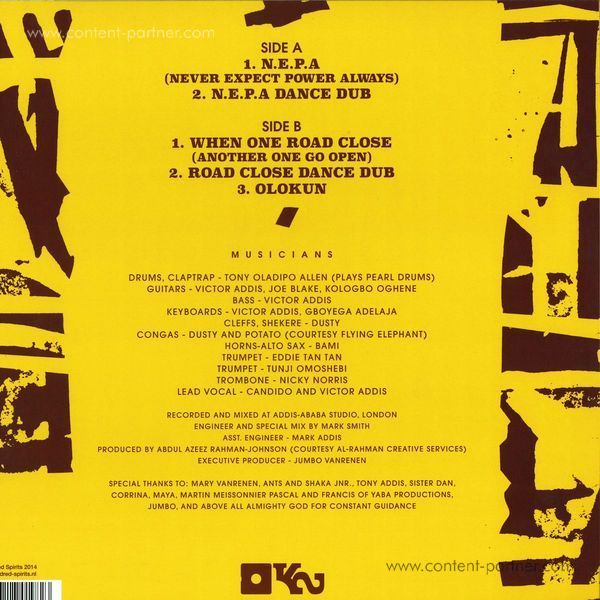 N.E.P.A (Reissue incl. bonus track!
To order please add to basket and proceed to check out
1.
nepa (never expect power always)
---
3.
when one road close (another one go open)
---
4.
road close (dance dub)
---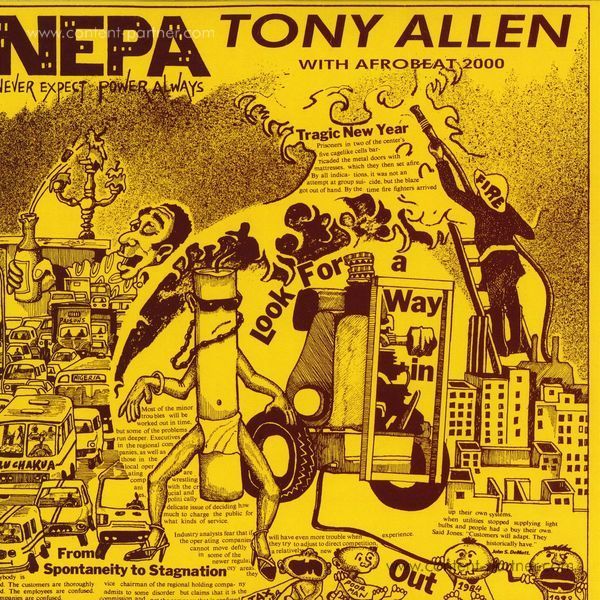 description
Huge Tony Allen album originally issued around 1984. This officially licensed reissue holds an extra track previously unreleased on viny, called "Olokun".... TIP
Never Expect Power Always (aka N.E.P.A.) is largely a biting criticism and mocking of the Nigerian Electrical Power Authority, rife with corruption and poor service. It starts out with the title track, with a definite Afro-beat punch and a tighter arrangement than would normally be expected from Fela. Electro-claps stand as part of the percussion line, adding to a more modern look at what Afro-beat was becoming. This is followed by an even further modernized piece of Afro-beat, as the title track is given a dub mix. "When One Road Close" has a similar pace, and is similarly followed by a dub remix, complete with the necessary space-effects reverb. And to make this reissue extra special the track "Olokun" was never released on vinyl before.

This is the peak of electronic Afro-beat! If you didn't pick the album up the first time around, this is a good time to get it.