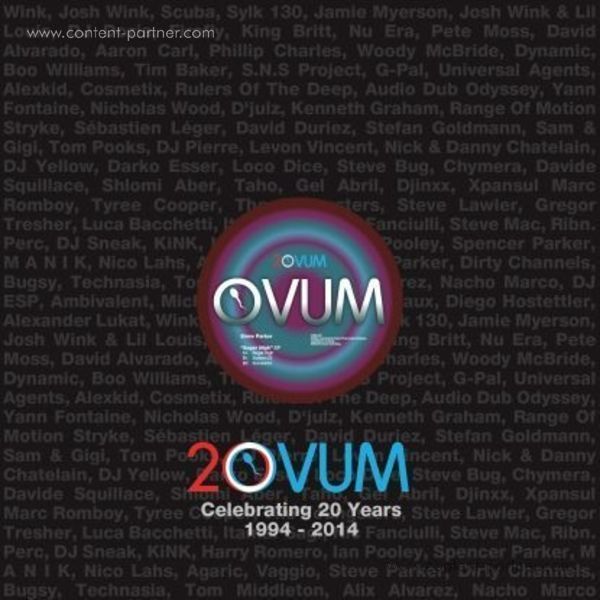 To order please add to basket and proceed to check out
description
Ovum Recordings kicked off the 20th Anniversary with a stunning release from Chymera. After the melodic Chymera, we are taking you back to the darker side of techno with the follow up EP from Steve Parker. Steve Parker's debut Innerstate EP topped the beatport charts and was one of the biggest techno releases of 2011. He has not dissapointed with his Sugar High EP, bringing you a diverse three track EP that will devistate dance floors around the globe.

Over the last few years Steve's productions have seem him become a regular in the record boxes of the world's best. Outside of his release on Ovum, his work for labels including Quartz Music, Spark , Synewave and SCI+TEC have established him as one of the most in demand DJ/Producers of his home nation or Portugal. His deep and hypnotic sound, combining groove-heavy rhythms with a minimal-tech production style, sees Steve able to move effortlessly from sultry warm basement sounds to full on vicious arena moments. His follow up three track selection for Ovum Recordings doesn't disappoint. Having been throughly road-tested by Mr Wink, the

'Sugar High' EP provides the perfect example of Parker's talent. Lead cut 'Sugar High' is a moody builder that teases with tension, always teetering on the edge of boiling point.

'System 22 is a more straight ahead gritty and jacking techno workout that twists and turns, but always retains the groove.

The final track 'Konduktor' returns the calm with its wonderful warm depth and grooves. Welcome back Mr. Parker!